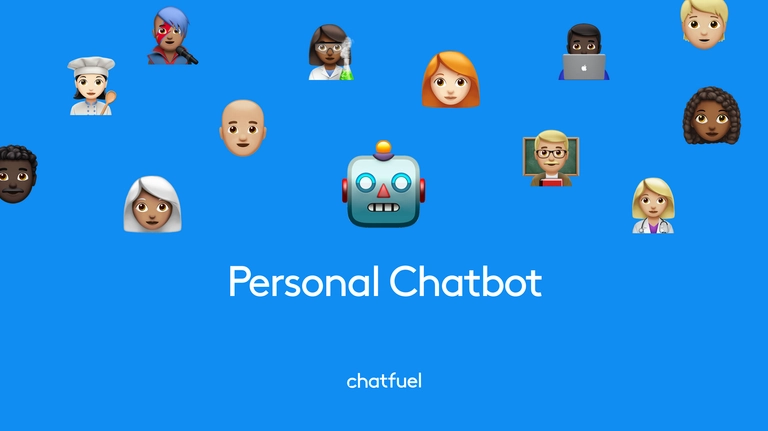 Published July 21, 2023 in
Why you should build a Messenger bot for your personal brand
Actors, influencers, chefs, authors, scientists, entrepreneurs, athletes can benefit from a personal Messenger chatbot on Facebook.
Here at Chatfuel, we love to talk about how Messenger chatbots can benefit your business. We've talked about bots for brands in the beauty space, real estate, and even in the agriculture industry. Today, however, we're digging into a use case that's even closer to home: a chatbot for your very own personal brand.
How personal Messenger bots work
Think of it this way: A personal chatbot can be equipped with the same content as your personal website. The difference is that the bot will deliver it in a more engaging, modern way — in a conversational style via Messenger. The only requirement is that you have a Facebook page (not just a profile) to connect to the bot. From there, the applications for your bot are nearly endless!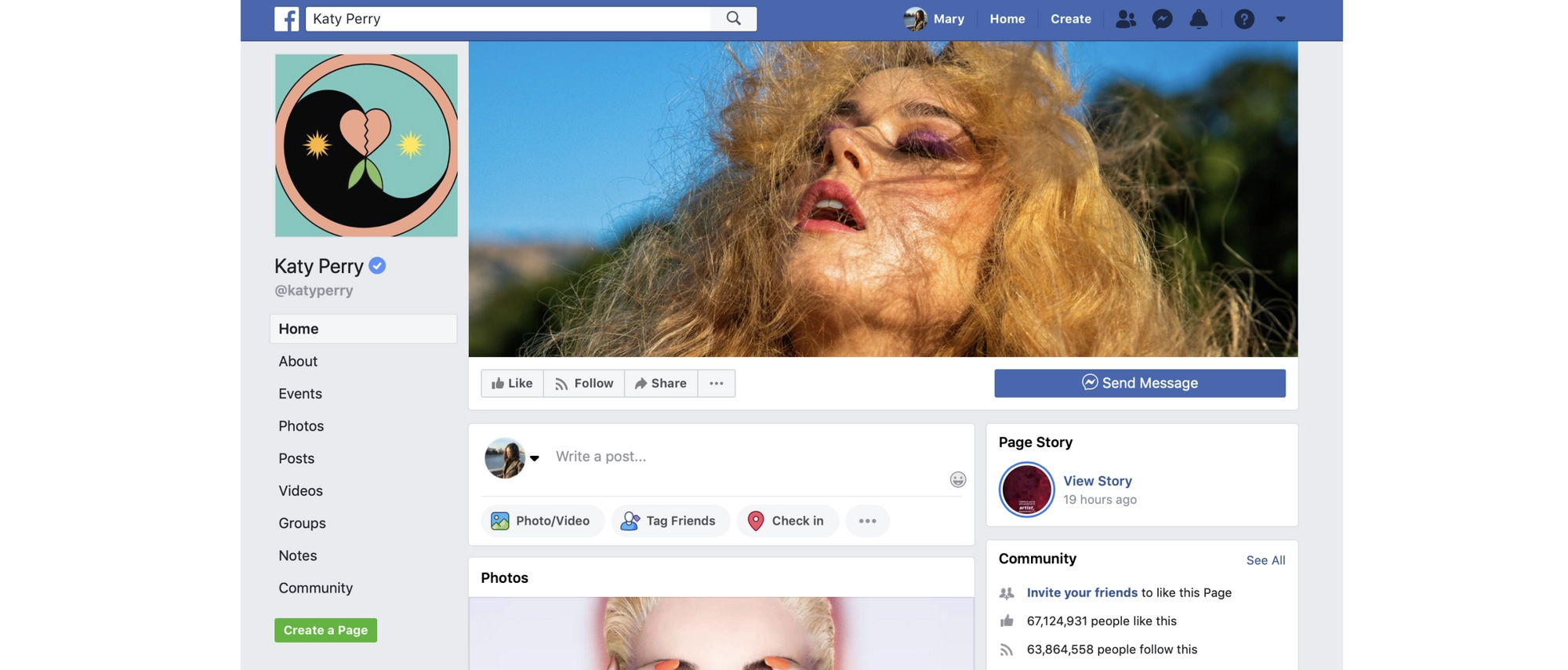 A great start would be to build your bot to answer frequently asked questions about you, your personal brand, or your career. You can look at the questions you already receive via Messenger to know which FAQ answers to add. Plus, if users end up asking questions about you that your bot is notequipped to answer, you still benefit. You've now established a sort of feedback system, and you can learn from the data on what people want to know about you. (Or, you can equip your chatbot with artificial intelligence (AI) so it can respond to all questions.)
A personal bot can perform many other practical functions, too. It can share fun facts about you and your brand, or your recommendations for playlists, recipes, or articles. Your bot can allow users to book appointments or sessions with you in a few taps. It could even share your CV or portfolio for recruiters and potential employers, or link to your playlists on Spotify, your designs on Pinterest, your tweets, your posts on Medium, or content on any other social network.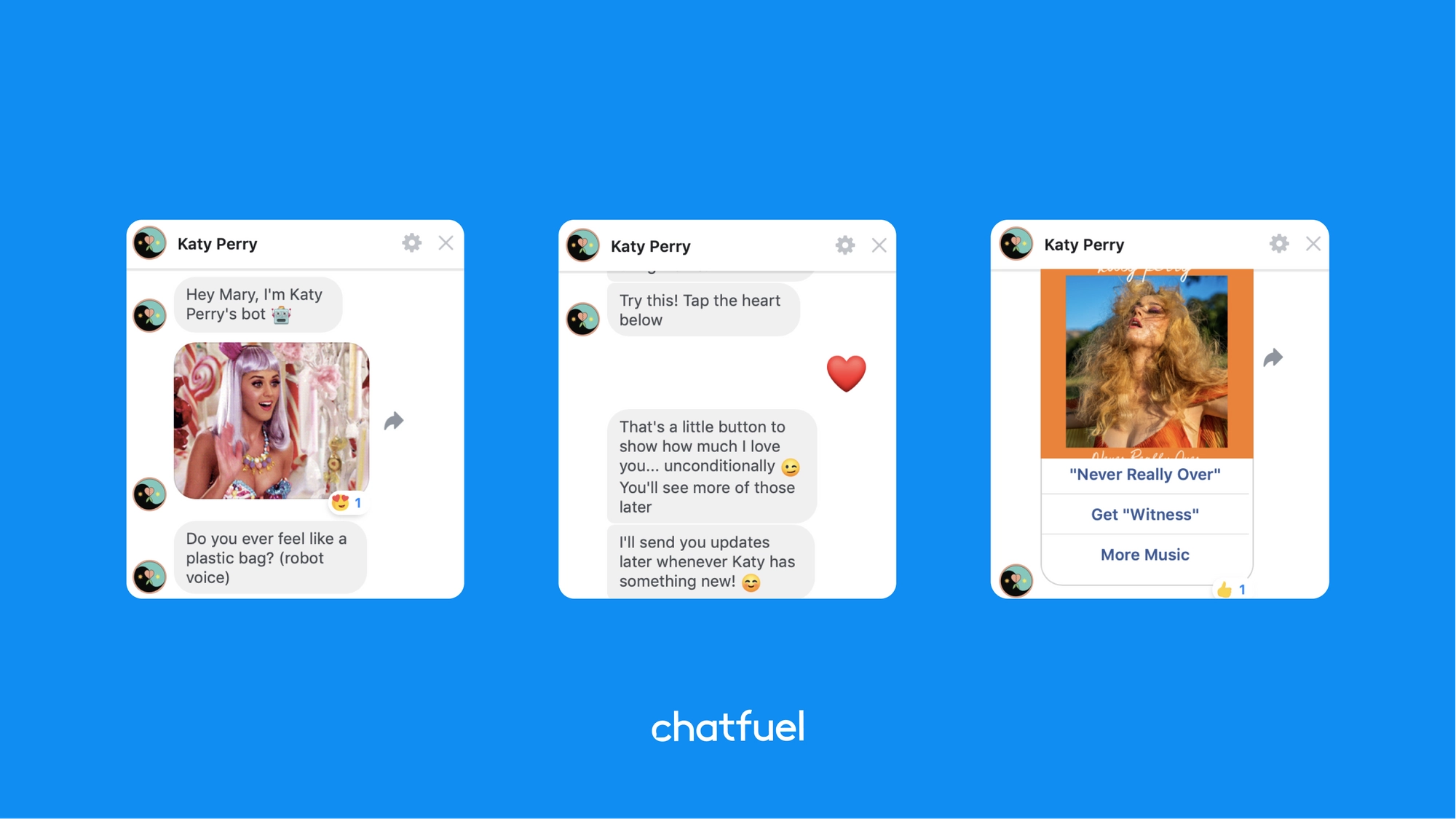 What a personal bot can do for you
No matter what you want users to learn or take away from an interaction with you, a personal bot can help. They can be educational, entertaining, promotional, or all of the above. Bots are completely customizable for your unique, personal brand.
You can use a personal bot to:
Acquire new users and followers 👥 If you receive positive engagement on your page posts, bring those users to your bot! With Chatfuel, it's easy to convert post commenters into bot users. Once they subscribe, you have a direct way to communicate with your audience, one on one.
Promote products or services 🛍️Reengage messages are perfect for keeping your audience in the loop with your latest product offerings, too. For example, an author who launches a new book could send a message to their subscribers, sharing the news and offering a link to purchase. Reengage messages can be sent for free within 24 hours of a user's last interaction with your bot, or at any time via paid sponsored message.‍
Learn about your audience. The People tab in Chatfuel allows you to identify and segment the users who have interacted with your bot. Its robust functionalities allow you to use it as a"mini CRM" to study and keep track of your audience. You can even export user information to Facebook in one click to create custom ad audiences.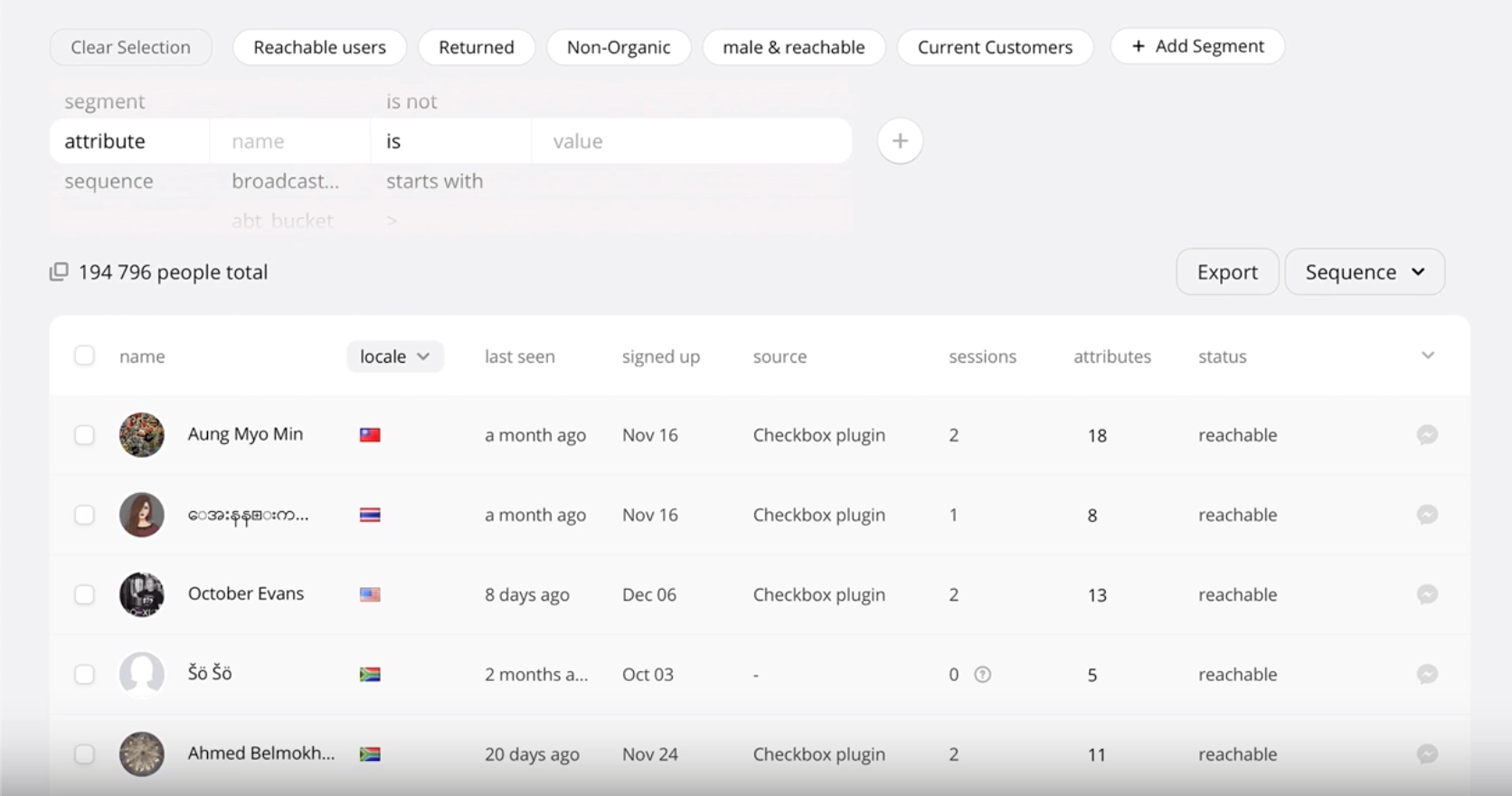 Who can benefit from a personal chatbot
The great news is that most anyone who wants to communicate with and grow their audience can benefit from a chatbot assistant. Celebrities, public figures, athletes, and influencers, doctors, lawyers, scientists, and journalists, and even chefs, freelancers, singers, and bloggers—any of these professionals could use a bot to grow their business or influence. Besides having a Facebook page, the only requirement to build a personal bot is that you have content to share with an audience!
A chatbot personality works equally well for brands and individuals. Bots have many functionalities that allow you to promote and sell to users, but they can also be used simply to inform or entertain. Virtually anything you might put on a personal website can be easily translated into content for a chatbot.
Chatfuel clients utilizing personal bots
Whether you have your own business, are looking for a job, or just want to share some type of content with family and friends, a bot is an engaging, cutting-edge way to do it all. Here at Chatfuel, we have clients using bots for all kinds of personal brands and applications. Visit a few for inspiration:
Dr. Jonathan Stegall, oncologist and author. Dr. Stegall uses a Messenger chatbot to share his medical expertise with cancer patients and their families.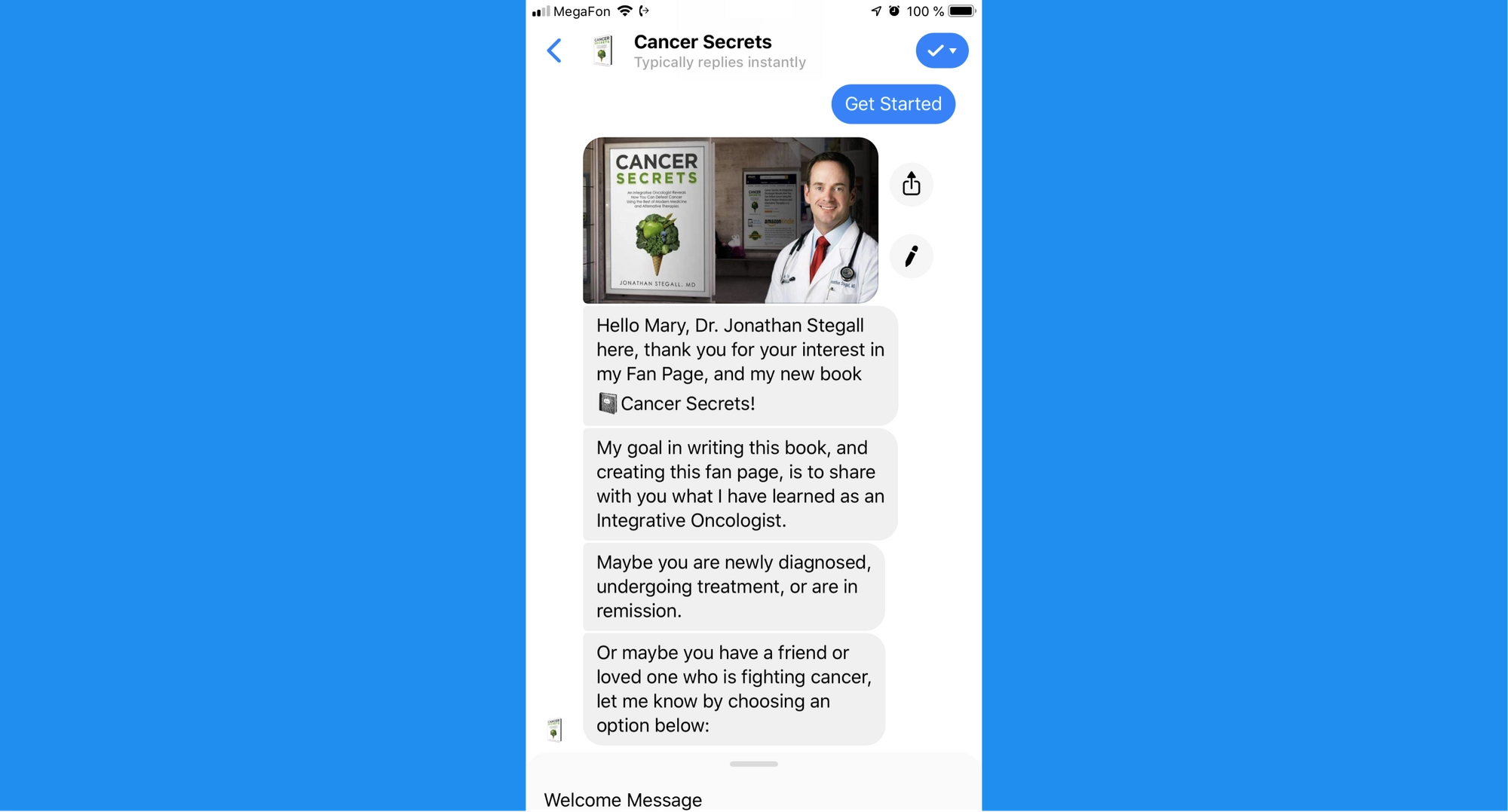 Andrew Farley, pastor and author. Andrew Farley's Facebook bot greets users by offering links to his latest content, from videos to ebooks.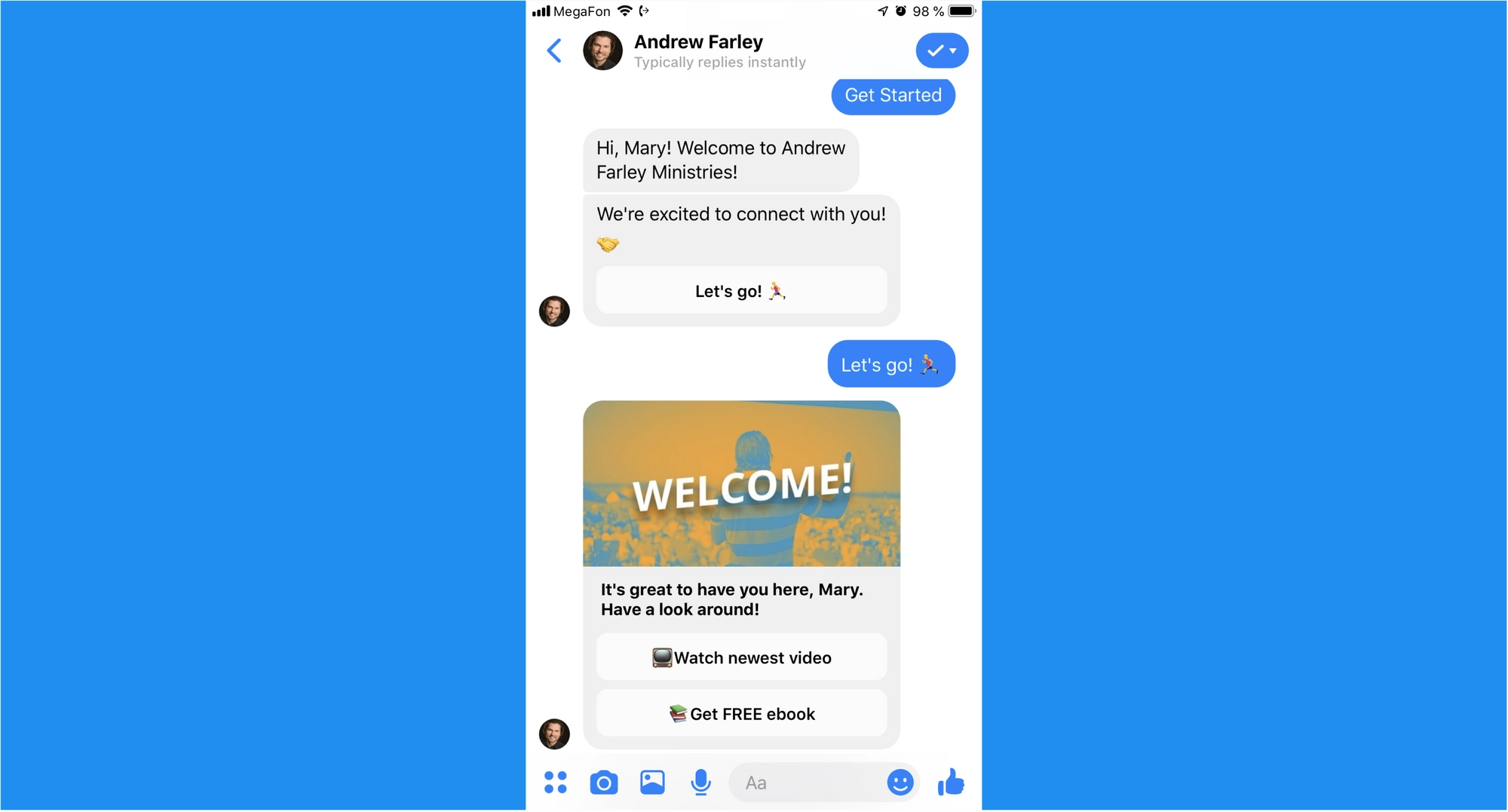 Nathan Latka, entrepreneur and author. His Facebook Messenger bot promotes his latest book. Users can read reviews and buy it right in Messenger.
Stephan El Shaarawy, soccer player. Stephan's personal sports chatbot offers biographical information about the athlete for his fans.
Tips for building your own personal chatbot
Ready to create a personal chatbot? Here are a few things to keep in mind:
Set your goals 💫What do you want your chatbot to help you achieve? Is it just to entertain your family and friends, to build your career, or to promote your business? Once you pinpoint your motives, it'll be easier to design the structure and tone of your bot.
Choose your content 💬 The whole purpose of a bot is to share content in a new and engaging way, so this step is the most important. Decide what your bot will be offering users, whether it's biographical facts and information, inspirational stories or case studies, or links to your work or resources elsewhere on the web.
Curate your bot's personality 😎 Your bot is an extension of you and your personal brand, so make sure it accurately reflects your persona. Will your bot be funny, or serious? An expert, or a relatable family person? You can communicate your personality with the words your bot uses, the questions it asks, and any jokes, gifs, or photos it may share too.
Think of the user 👤 What benefit do users get by chatting with your bot? Messenger bots are an interesting and innovative new technology, but they're of no use to you if they don't add value to your users. Make sure to begin with your end result in mind.
Building your personal bot is easy
Here's the very best news about personal bots for Messenger: You can build one yourself. With the Chatfuel platform, anyone can build a bot. That's the function of Chatfuel: It's a free way to build no-code chatbots without experience or developer knowledge. Sign up for your free account to start building a bot for your personal brand today. When you're ready for unlimited users, priority support, and other perks, upgrade to Pro.