How Chatfuel can help your brand grow
Improve loyalty
47%
of customers purchase other recommended products
Why Chatfuel
Best customer service
A few minutes of response time — оne of the most frequent Chatfuel reviews.
Ready-to-use templates
Free catalog for most popular eCommerce use cases
Payment integration
Customers purchase right in a chat with your brand using Stripe
Start free trial
Cover all essential business tasks
Attract and expand audience
Sound loud
Announce sales to people who are most interested in your brand
Make it relevant
Recommend your products based on lead preferences
Target wider
Build lookalike audience and create ads based on competitors' audience
Convert leads into customers
Build connections
Personalize your offers and promo codes, create interactive experience
Engage consumers
Respond to each person who clicks on your ads and enthuse them
Accept payments
With Stripe, your customers purchase right in a chat with your brand
Stay in touch with loyal customers
Respond constantly
Manage requests across comments, direct messages, and mentions
Keep audience updated
Share your product launches, discounts, special offers and updates
Stay reachable
Let people browse the menu to find answers about your brand anytime
Employ free ready-to-use templates
Select your best-selling platform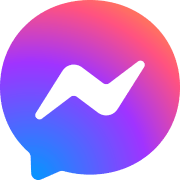 Interact on Page and Messenger, respond to comments and ad clicks.
Respond to customer DMs, comments, ad clicks, Reels and story mentions.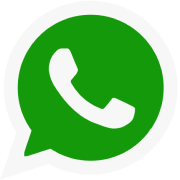 Communicate on chat, collect data, and re-engage customerson autopilot.
7M+ clients since 2015
Frequently asked questions
1. What is an eCommerce chatbot?
It's an automated solution that helps eCommerce stores attract and engage customers, collect data, answer questions in real time, manage order tracking, and more.
2. How eCommerce chatbot can improve sales?
With artificial intelligence and natural language processing, bots help online stores and other eCommerce businesses to:
manage customer queries;
automate cart abandonment reminders;
motivate online shoppers to purchase, via messaging apps, and more.
3. What are other benefits of chatbot in eCommerce?
eCommerce chatbots constantly interact with prospects using artificial intelligence (AI) and machine learning. They helps businesses improve customer experience, and let human agents start live chats upon user request.
4. What are eCommerce chatbot platform examples?
There are eCommerce platforms where you can build Facebook Messenger bots, automate your communication on Instagram, website, or all — like on Chatfuel.
5. How to start using a chatbot for eCommerce?
First, choose a channel you wish to automate, e.g Facebook Messenger. Then, select a reliable platform for building AI chatbots, and a preferred plan. After that, create your eCommerce AI chatbot, connect it to your socials, and activate it.
Get more inspiration from Chatfuel customer stories