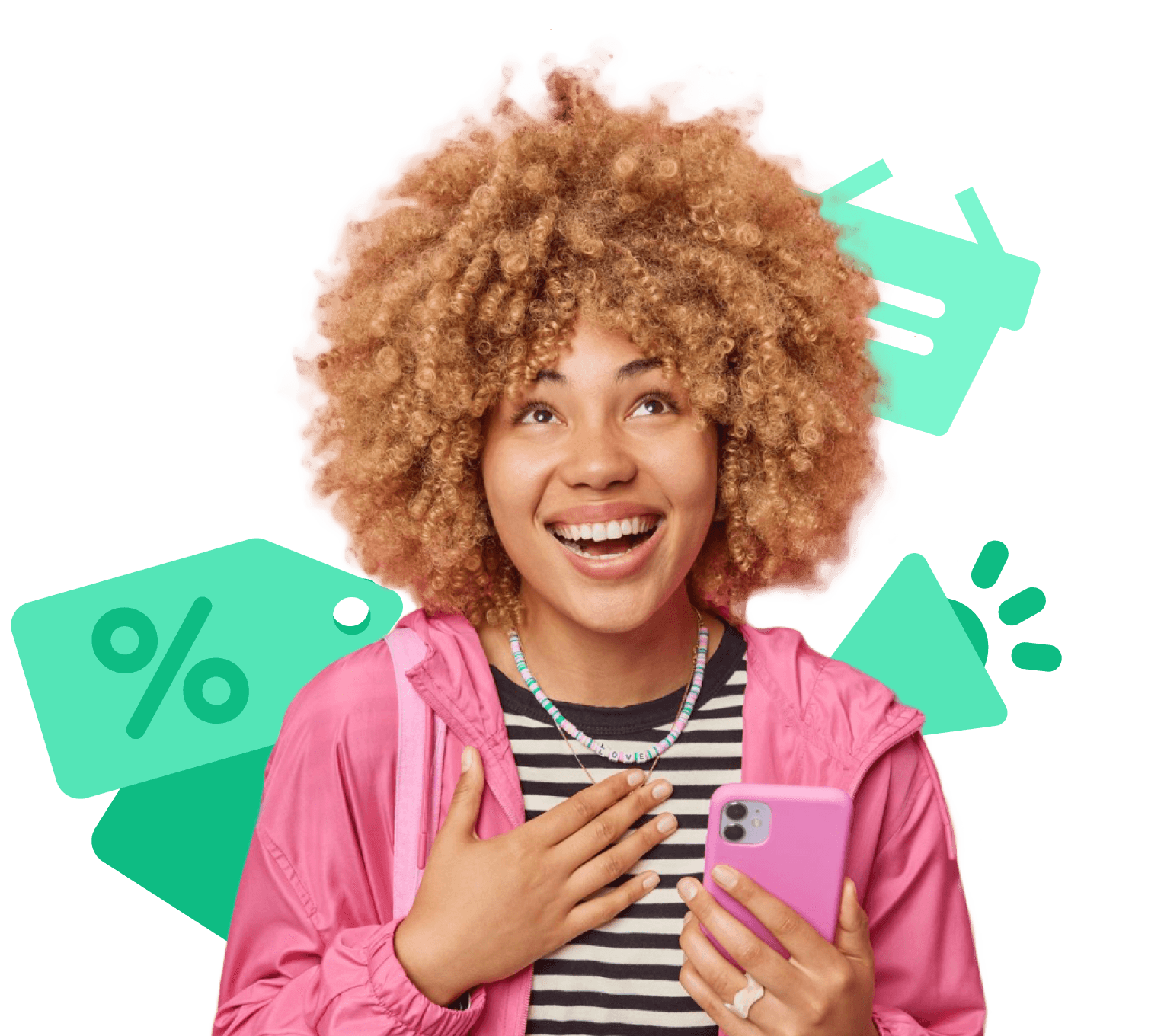 Make WhatsApp your main marketing channel
Start free trial
Why Chatfuel
Meta-approved tech provider
The latest official version of WhatsApp Business API
Most of your customers already use
WhatsApp
Use this opportunity for your business — turn WhatsApp contacts into paying customers. And make it work automatically!
Use all WhatsApp potential
for your business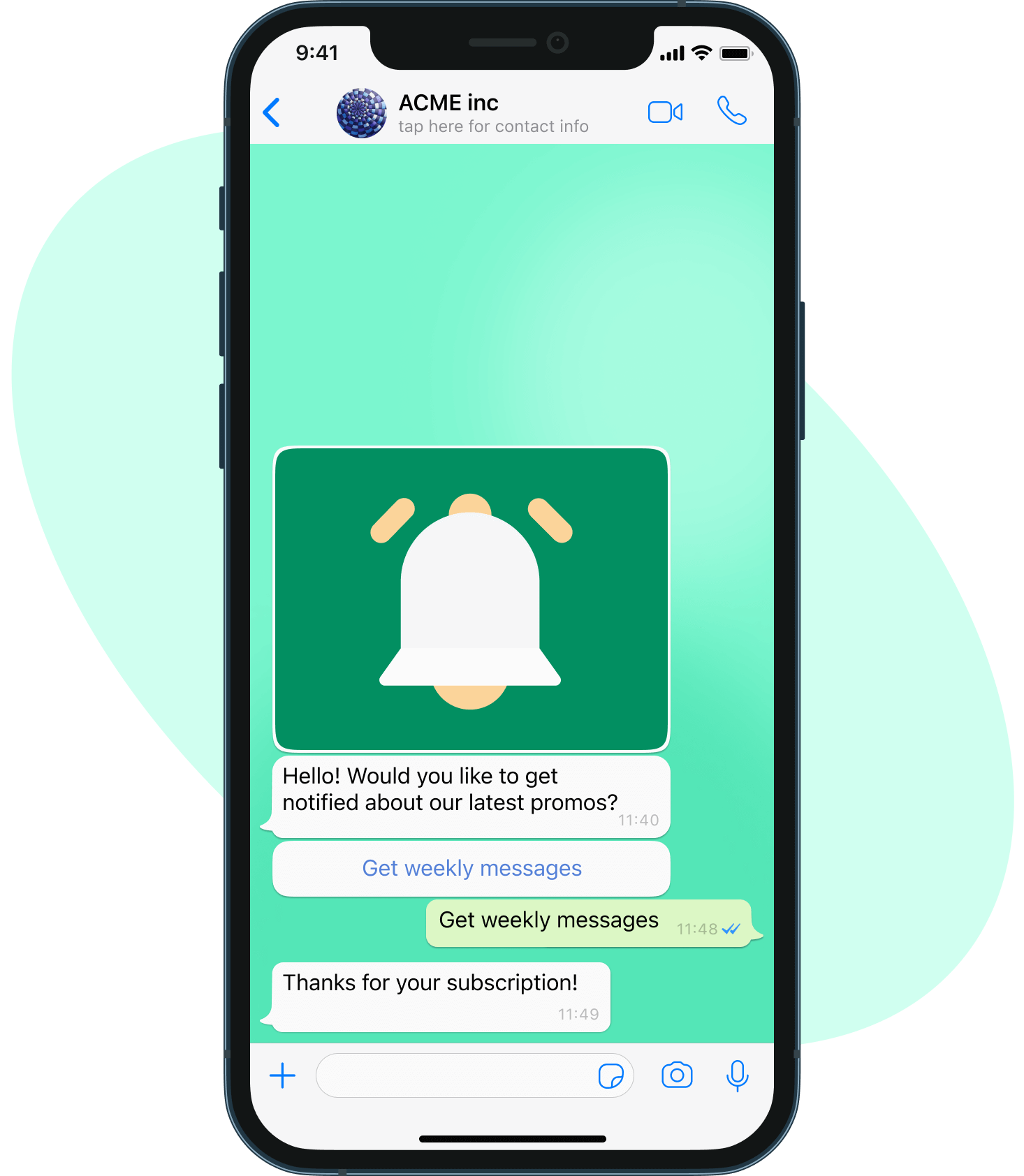 Message customers with 98% of open rates
Keep in touch on the platform where they most likely read what you send.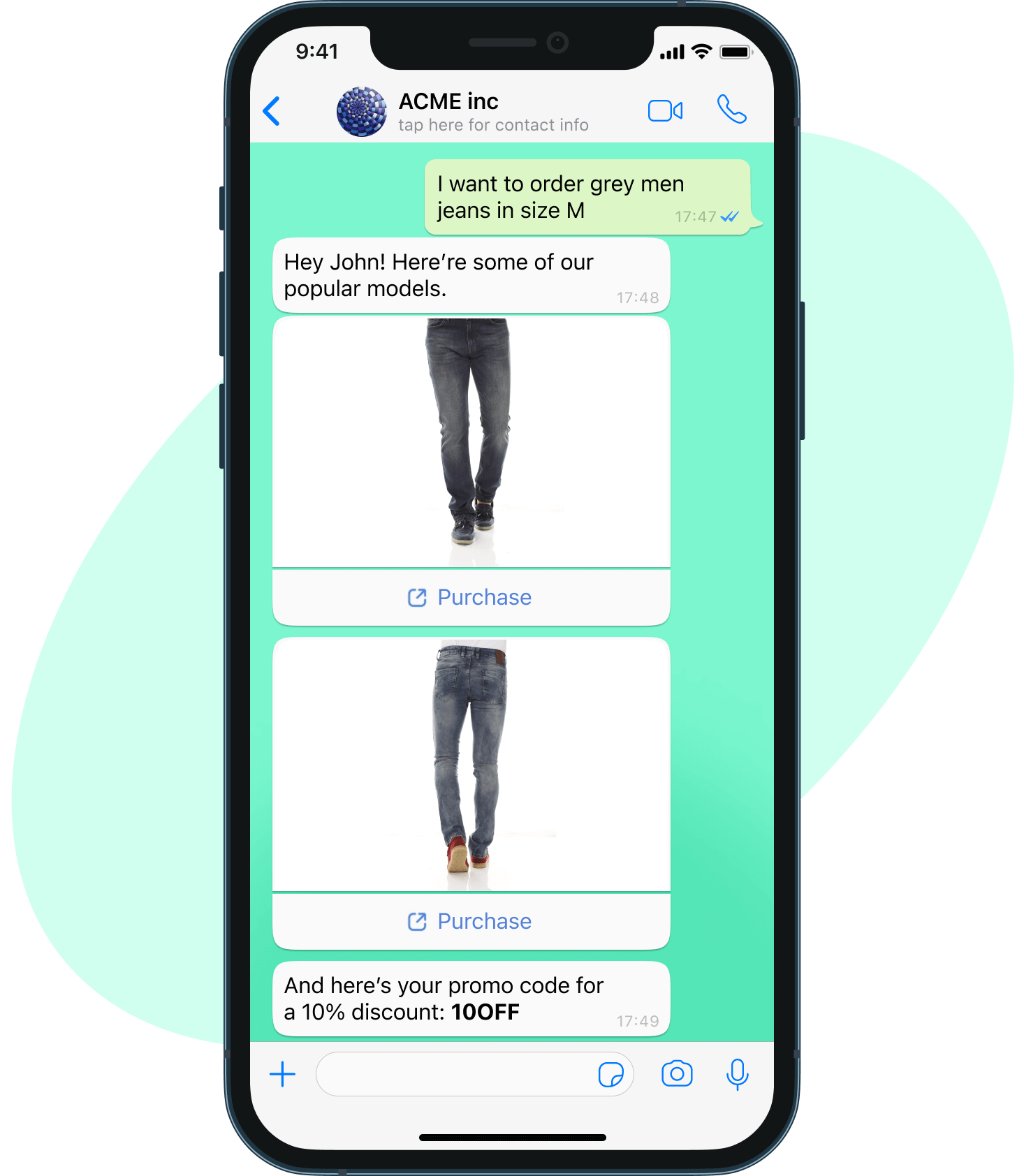 Personalize your communications and promos
Segment and analyze your audience to make your messages and offers relevant.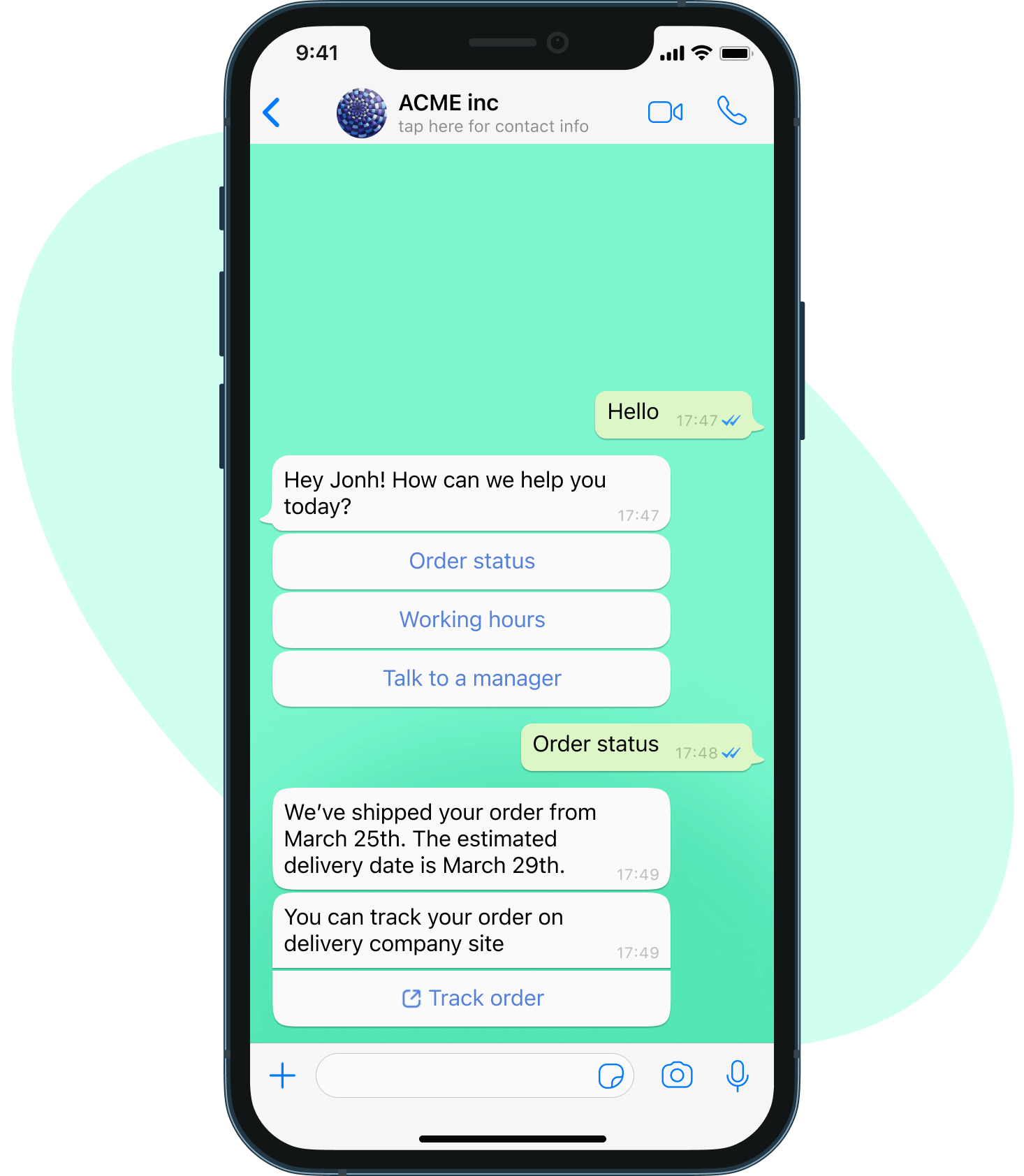 Turn contacts into customers
Your Chatfuel bot automates customer journey and support helping you grow conversion and repeat sales significantly.
Start free trial
Most popular WhatsApp use cases for business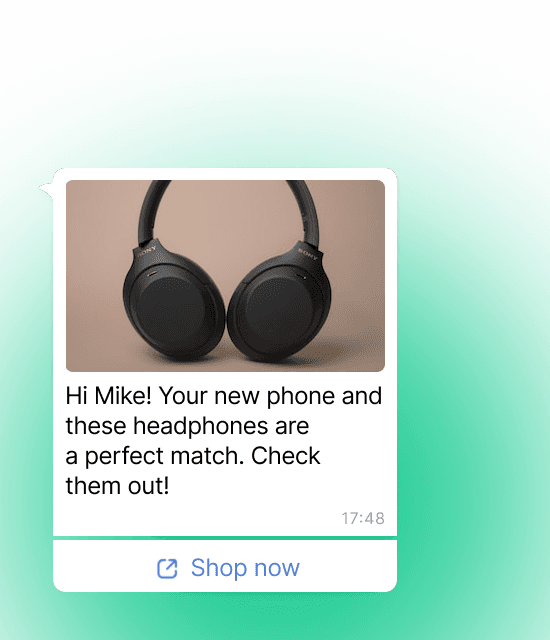 Cross-selling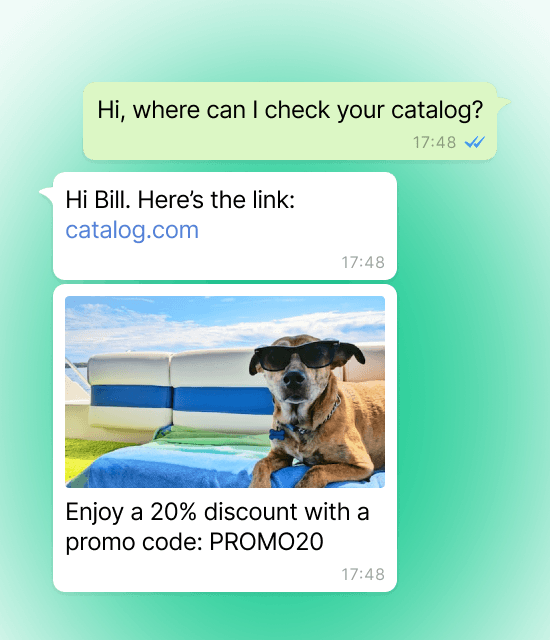 Lead generation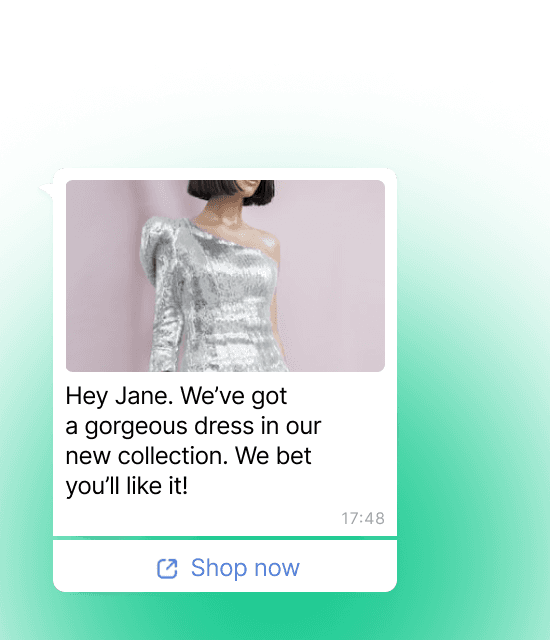 Product recommendation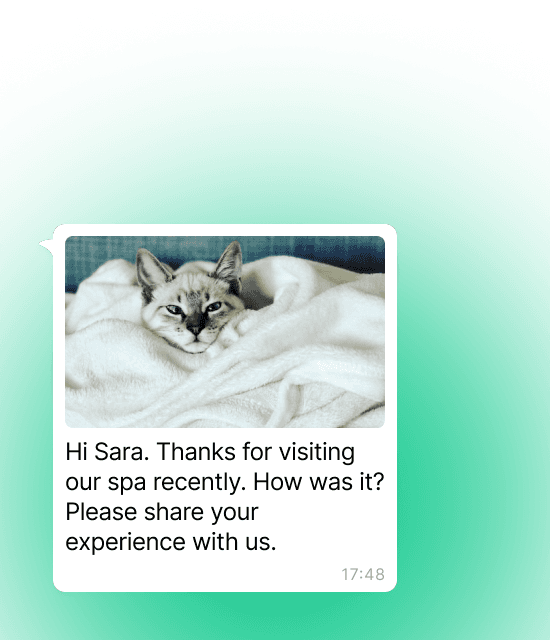 Feedback collection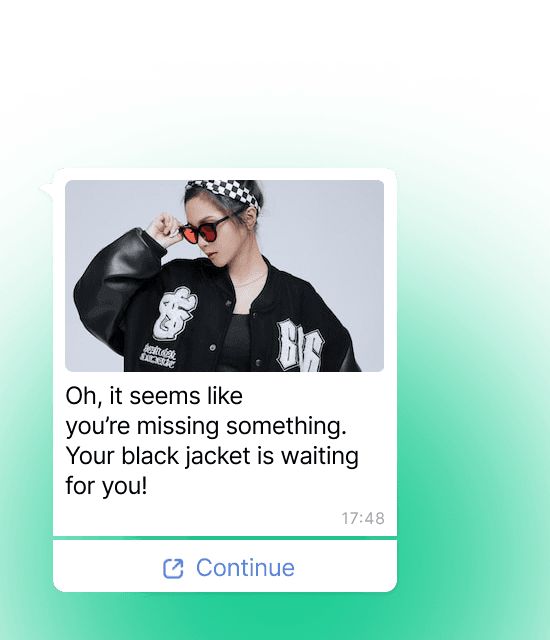 Abandoned carts recovery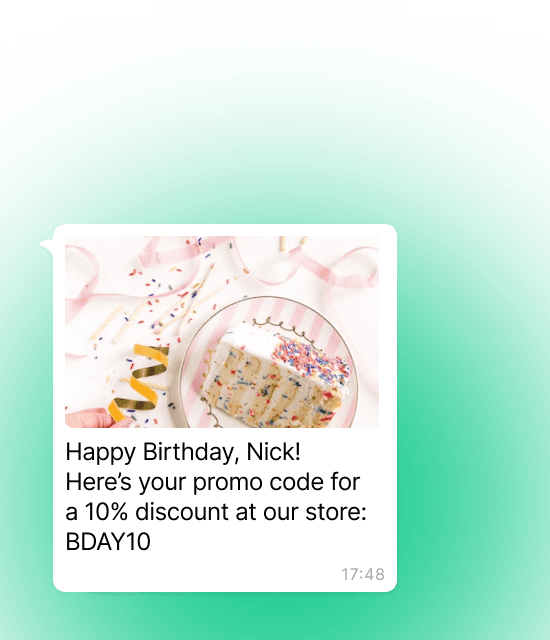 Personal discounts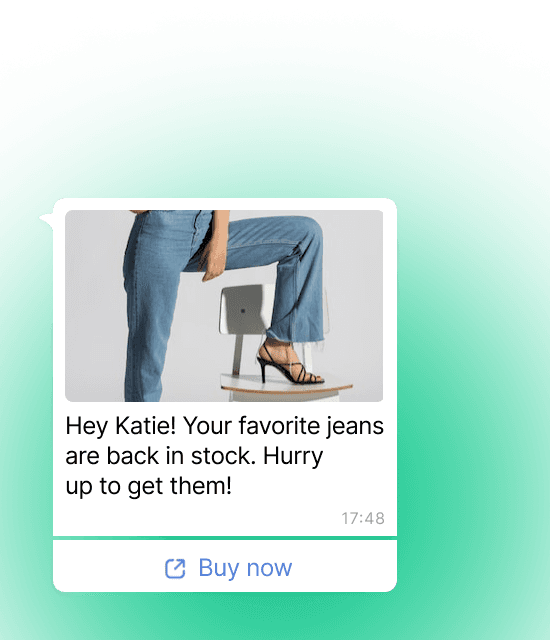 Back-in-stock & price drop alerts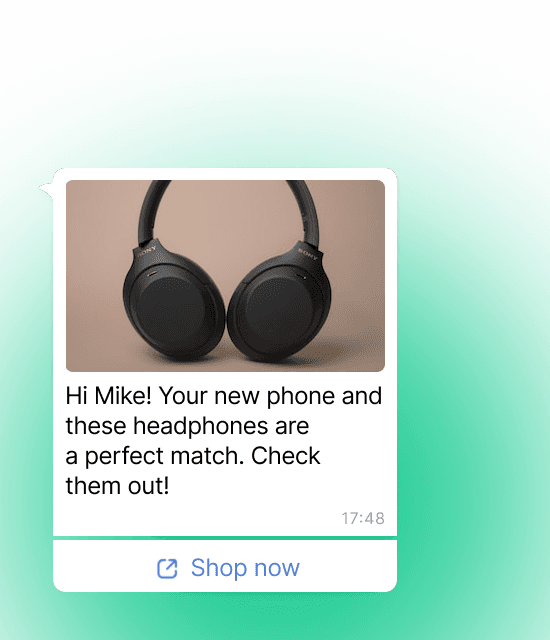 Cross-selling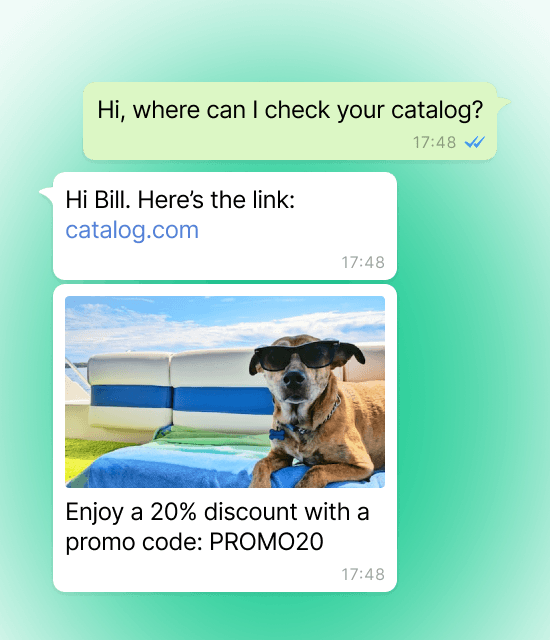 Lead generation
Go beyond
with a 100%
safe integration
Chatfuel is a Meta-approved tech provider. WhatsApp Business API's latest version is built in directly.
Start free trial
Pricing
Business
from
$35
For businesses and startups that are just beginning to implement WhatsApp chatbots.
Start free trial
Enterprise
from
$300
For businesses of all sizes seeking a tailored plan, priority support, and a dedicated bot-builder specialist.
Start free trial
Frequently asked questions
What is a WhatsApp chatbot?
A WhatsApp chatbot is software that uses pre-programmed rules or artificial intelligence (AI) to automate and replace human conversations on WhatsApp: send messages in real-time, 24 hours and 7 days a week.
How does a WhatsApp chatbot work?
WhatsApp bots do the same work as chatbots on other messaging channels: automate customer support, improve customer experience and customer service by responding to and sending WhatsApp messages, collecting data, and more.
How to create a WhatsApp chatbot?
First, choose a reliable platform that allows you to create a WhatsApp bot. Most have templates, guides, and other resources to help you build a chatbot. Or, you can create a conversation flow from scratch depending on your needs and customize it as you wish.
How much does a WhatsApp chatbot cost?
On most chatbot platforms, building a WhatsApp chatbot is free. The following expenses depend on the platform's pricing and whether you use the free WhatsApp Business app with limitations or the WhatsApp Business API. You'll have to connect your WhatsApp business account for the last two options and a phone number for both.
What is WhatsApp API?
API (application programming interface) is a set of definitions and protocols for building and integrating application software. For example, you can use the API for WhatsApp chatbots to integrate your system into a chatbot service and create self-service workflows for your business.
Automate your WhatsApp communication
with 7 days free trial