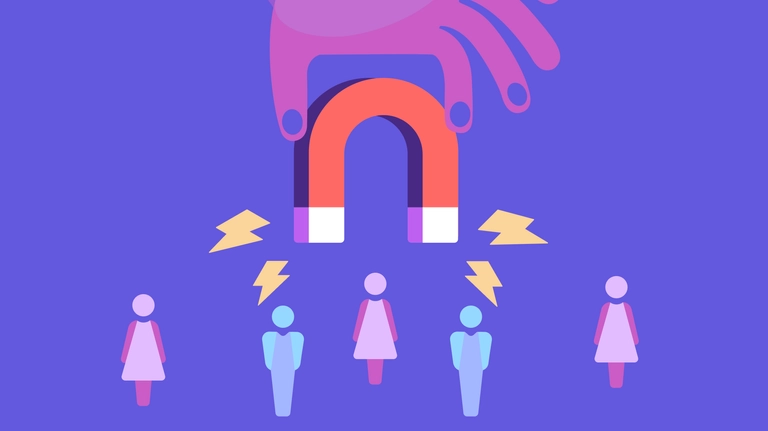 Published March 28, 2023 in
How to automate your business lead generation funnel
This article will show how expand your lead generation sales funnel and how it can benefit your business
Automating lead generation means allowing the company to focus on more pressing matters maintaining contact with customers. Chatbots can take some weight off your shoulders in this endeavor. According to APSIS, a four score of automation software marketers drive increased leads, and 77% convert more leads than those who don't. This article will show how you can embed automation and how it can benefit your business.
Challenges that business faces
Sourcing high-quality leads is tricky, whether you create helpful content that leads prospects down the funnel or attracts cold prospects. There are three main challenges that businesses usually face:
Not enough high-quality leads. Improving the quality of leads is one of the most important goals for two-thirds of marketers, according to Ascend2. Some marketers turn to lead generation agencies, and not all get the desired result.
Too many leads. Wrong targeted ads and giveaways can bring many leads. But, if resources are limited, companies can spend too much time on leads that turn out to be unqualified or miss their chance with high-intent prospects.
Personalizing experience for new users. According to an Accenture survey, consumers are more likely to shop with brands that offer relevant recommendations. In addition, tailored experiences that keep users engaged demand constant human interaction.
Automation can solve these challenges. It is more accessible than ever to businesses of all sizes. You can use an online platform as a no-code tool to create different types of automated systems. 80% of marketers say they've found that automation like chatbots generates more leads and conversions than other methods.
How chatbots expand your lead generation sales funnel
Messages from chatbots have 80% open rates, while emails only have 20% on average. Automation also has 35% click-through rates on messages with links than email's 2%. It lets you set up triggered email communications easily, without having anything to do with the backend or coding. You can also integrate your CRM or other business tools with your Chatfuel bot.
A lead generation chatbot can work for you 24/7. Users get information without you having to answer repetitive questions with the FAQ template. As a result, you have more time to focus on providing excellent service to your customers and finding new ways to grow.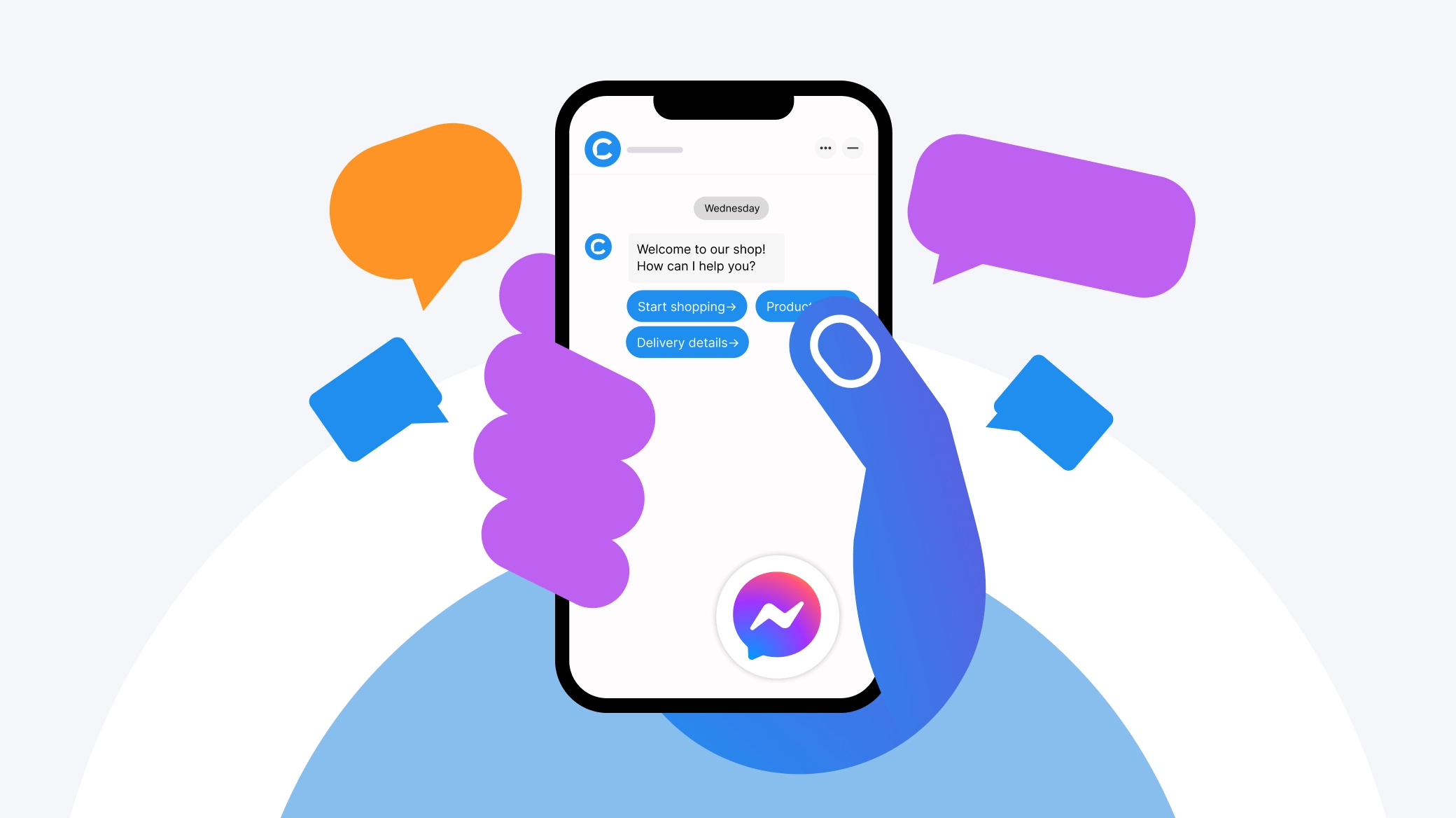 How does a chatbot work
A chatbot is a computer program that has a back-and-forth conversation with users. Simple chatbots follow a script: If the user says X, they say Y. More advanced chatbots use artificial intelligence to provide humanlike answers to user inquiries. Building both types requires no experience.
One of the most common types of chatbots "lives" on Facebook Messenger. It means your business can generate leads from 2.8 billion global users. However, anyone can enter your chatbot without a Facebook account, using a guest mode if it's embedded on your website. So that's even more users for your chatbot. Depending on your needs, your bot can attract leads, start a conversation with users, provide information about your services, and ask questions to qualify them.
Example:
Users open a chat with your Messenger chatbot by clicking your Facebook ad or browsing your website.
The bot offers basic information about your business: their names, emails, or phone numbers.
The bot then asks the user a few questions to determine if they're warm leads. For instance, it can provide a discount if the user follows your organization on Facebook or signs up for newsletters.
Depending on your needs, you can set your bot to take the next step: help users to schedule an appointment, gather their contact details and send them to your CRM, pass the conversation over to a human agent, or more. Once you've set up your automation, it can start generating and qualifying new leads. That means you can wake up in the morning to an inbox or spreadsheet or calendar full of promising new leads.
Chatbot lead generation examples
Currently, lead generation chatbots can benefit different industries, such as vehicle operations, insurance, real estate, food, and drinks. Let's look at some of these Chatfuel customers who use a chatbot as their primary lead generation marketing method.
Nissan dealership, Israel
A car is a big-ticket item that most people aren't going to buy on the spot. Instead, they'll make an appointment to visit the dealership, test drives the vehicle, and ask the salesperson their questions. A lead generation chatbot can be the first link between the dealership and these consumers looking to purchase a car — which is precisely why this Nissan dealership in Israel built one.
Their chatbot asks a few questions to confirm that the dealership has the type of car they're looking for. Then it lets the user schedule an appointment for a test drive to move them down the lead generation funnel.
Results
The chatbot turned out to be a far more accessible and more efficient way for the dealership to get qualified potential customers in the door. The first month after launching the Facebook bot, the dealership sold ten cars ($380,000 in revenue) to customers who came through it. Check out the complete Nissan case study.
Real estate and insurance lead generation: Tacobot
Tacobot is a marketing agency building chatbots that generate leads for insurance brokers and real estate agents. Their clients no longer have to pay more for low-intent leads, thanks to their bots. Instead, Tacobot builds them a Facebook chatbot that qualifies leads through a simple questionnaire. It gathers information about each prospect and functions as a quoting tool so users can get an immediate, tangible benefit to incentivize them to complete the process.
Results
Tacobot's clients can expect high-quality insurance leads for $2-5 each and high-intent real estate leads for less than $10. Check out the complete Tacobot case study.
Put your business lead generation on autopilot
Whether it's lead generation for lawyers, lead generation for restaurants, or a B2B lead generation, a chatbot can help. Businesses across industries that depend on leads are turning to Facebook Messenger and Instagram automation for a lead generation more and more.
With Chatfuel, building your lead gen chatbot is easy. Use our templates to load, customize, and launch automation for your own business regardless of your coding experience. With interactive automation, you can save time. Focus on improving things that matter most while providing constant communication with your customers. Sign up today to get started.