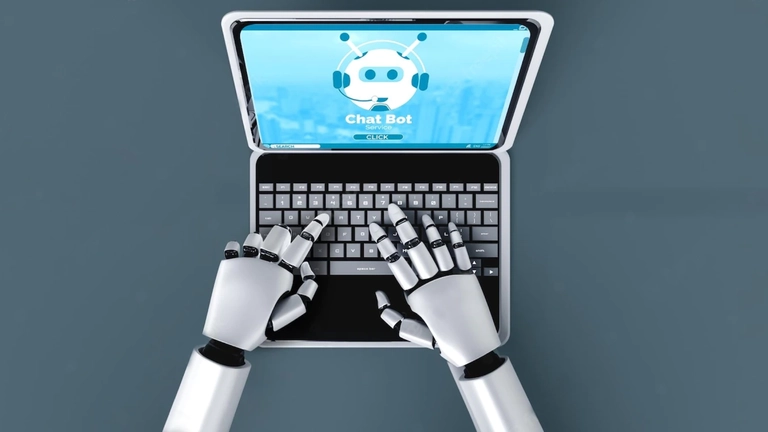 Published November 17, 2022
Customer service chatbot: what it is, benefits, examples
AI is a crucial component of customer service. So let's dive deep into the benefits of using customer service chatbots for your business.
Businesses have had to fundamentally change their customer experience as more consumers have shifted online, a trend largely fueled by the pandemic. Since March 2020, artificial intelligence (AI) chatbot services have become increasingly popular for their 24/7 service and ability to answer queries without human involvement.
In this article, we will dive deep into the benefits of customer service chatbots and look at some examples. Let's start with the basics.
What is a customer service chatbot?
A customer service chatbot employs conversational AI and machine learning to answer customer questions through a business messenger. For instance, when someone asks your brand, "What are your prices?"
The best and most knowledgeable customer service bot can quickly respond to consumers' common questions or guide them toward more resources or information on your website.
The additional benefit of such chatbots is that they decrease the volume of contact center inquiries. This frees customer care representatives to focus on more complex customer queries rather than repetitive responses that you can automate. For example, answers to FAQs (frequently asked questions.)
Additionally, there are other advantages to adopting customer care chatbots.
Five major benefits of customer service chatbots
Here are the five advantages of using AI chatbots that you're most likely to see right away after implementing a chatbot.
Instant resolutions
Customers are frequently scared away if they have to wait long.
Not getting immediate responses is one of the top customer grievances and is also a key driver of customer churn, given that companies lose 75% of their customers due to waiting delays.
Using a FAQ chatbot and other interaction channels will enable you to respond quickly to customers. For instance, the Chatfuel FAQ chatbot acts as a generator, responding to frequently asked customer questions like your refund policy, shipping details, account settings, etc.
Customer service around-the-clock
43% of customers want e-commerce and online shops to offer customer support at all times. Therefore, they would prefer a faster resolution speed. One key differentiator for keeping customers engaged is to respond quickly and resolve a problem in initial customer interactions.
For instance, a Chatfuel complaint support template compiles and emails you all crucial information about any difficulty your customer might be experiencing, including finding your contact information, their order tracking number, and describing their issue. Users can start a Live Chat with you or your customer service manager if they need more specialized assistance.
Minimizing customer support costs
Without sacrificing the level of service, chatbots can assist in streamlining customer care duties. Thanks to bots, your company can cut costs associated with hiring additional support managers, giving them training, or keeping a strong infrastructure for assistance.
The use of a customer care chatbot can help manage multiple conversations at once and handle an increase in the number of customer requests while keeping costs in check.
Because of this, you should prepare to invest in AI automation for customer support to reduce expenses while providing excellent customer service.
Gaining new customers with less stress
AI-powered chatbots offer a personalized conversational marketing experience. They can address potential customers by name, provide information based on their choices, respond to their inquiries, and retain all the information for subsequent interaction.
With AI in charge, you won't accidentally miss chats, and your customer support team's emails won't end up in spam. In addition, there won't be any typos that can disappoint customers.
Check out our template for a rent calculator that prompts users with discovery questions and presents options based on their responses. You can export any captured data if needed.
Consistent user experience
Finally, customer support chatbots can provide your customers with a consistent, on-brand experience because you have complete control over the voice, tone, and terminology used in your bot's responses.
The accuracy of chatbots only serves to strengthen this uniformity. Whether it's your product, your price, or your customer service, your chatbot broadcasts your distinctive value proposition. Additionally, this is crucial since a well-defined brand voice makes it easier for your audience to recognize your brand on any platform.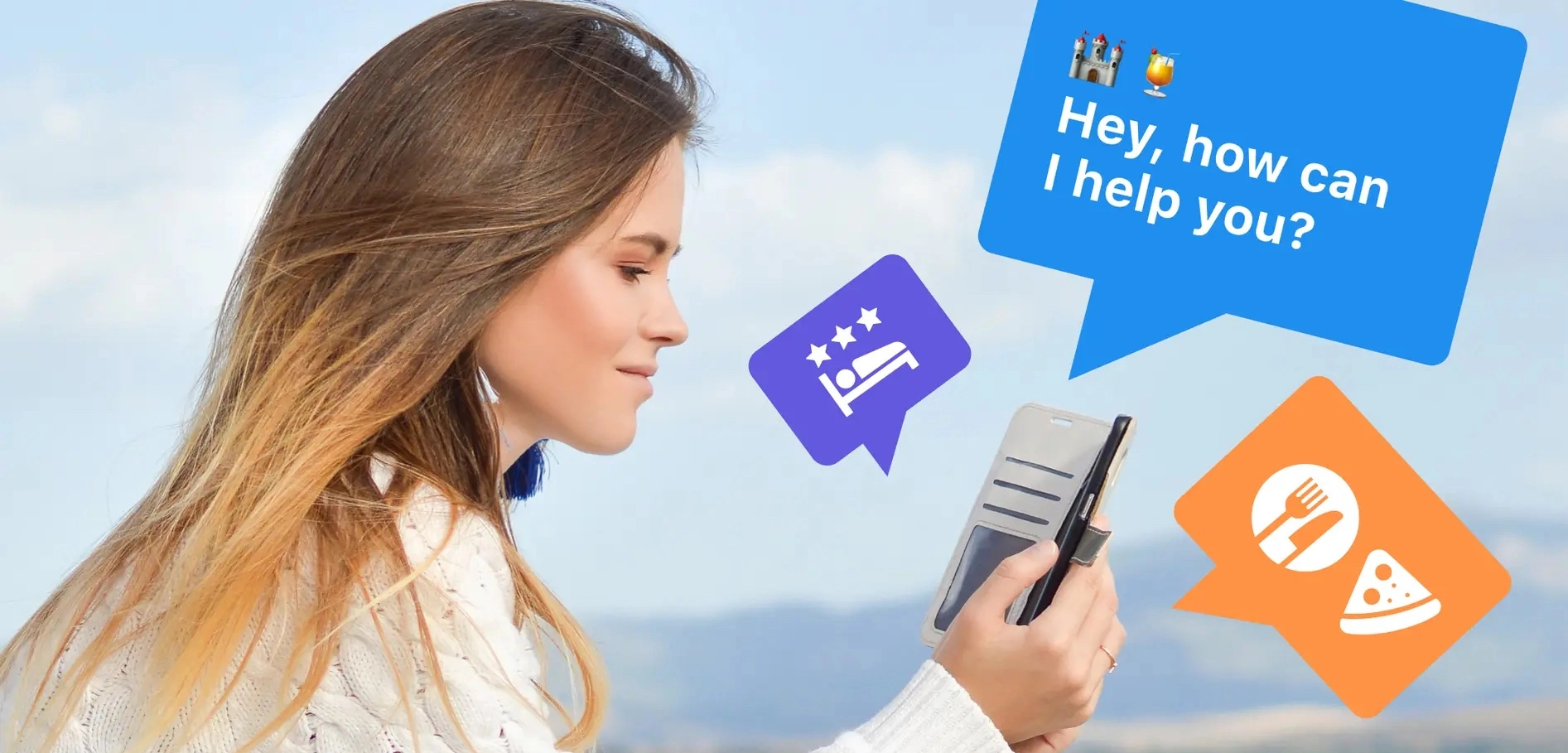 Examples of customer support chatbots
Sephora
One of the first in the sector to use chatbots was the French international retailer of personal care and beauty items, Sephora. The bot complements in-store services by helping consumers swiftly book cosmetic appointments, match foundation tones, and more. By reporting an 11% higher conversion rate for booking makeover appointments, Sephora has demonstrated that digital transformation is ground-breaking for delivering excellent customer service and a delightful shopping experience.
A product recommendation template by Chatfuel is comparable to the one used by Sephora. With this template, your chatbot runs a product recommendation quiz, presents products by category, and answers questions. Customers can navigate within a bot: return to the main menu, browse your website, or get in touch with you or your service agent for assistance. This template guides people through the sales process and turns them into customers for your online store.
If you run an offline store, you can also use a template for "locating nearby stores" to let customers select a city and the location of the nearest store, receive directions, or visit your website.
HelloFresh
For people who want to prepare meals from scratch, HelloFresh is a novel alternative. They send fresh ingredients to your house and instructions on preparing delectable meals as part of their subscription box service.
After HelloFresh began using the Chatfuel customer support chatbot, they got impressive results.
The average time it took HelloFresh to respond to consumer questions in 2018 was five hours. It decreased noticeably to one hour and 11 minutes in 2019. Even though they received 47% more messages on Messenger overall, that represents a 76% drop in response times.
The Bonomi Assistant
The Bonomi's founders say that as the market shifted in favor of alternative lodging options like AirBnBs, the hotels no longer have a chance in the race for our digital attention. So to aid hotels in remaining competitive, they developed a solution. A customizable Facebook Messenger chatbot named Bonomi Assistant serves hotels of all sizes and brings excellent metrics.
The hotel customer service chatbot asks users about who they'll be traveling with and what kinds of activities they enjoy. Then, it suggests hotels and vacation packages based on their requirements and preferences. The bot can also be integrated with a hotel's current reservation system. The outcome is a seamless procedure that encourages more paid reservations. The booking process is quick and straightforward, and the hotel receives the full profit from the reservation along with the following:
3,367 individuals expressed a desire to make a direct booking using the chatbot.
2,835 queries were resolved automatically.
Slack
Slack is an enterprise software platform that enhances communication among teams and organizations of all sizes. Slack is widely used by businesses internally, so some companies take advantage of it by offering services like food deliveries. These chatbots are a development of the internal Slack bot, which can send messages and interact with users. Slack bot demand has yet to be observed, but there's no doubt that the program's characteristics present many options for organizations to develop practical customer service chatbots.
American Express
The AmexBot from American Express, now accessible on Facebook Messenger and Amazon Alexa, has transformed how individuals conduct banking. User can check their balance and receive purchase notifications by connecting their card to their Facebook account. Thanks to its Natural Language Processing skills, the bot can handle real-time inquiries and FAQs. Additionally, users can use Alexa to make payments, hear when payments are due, and check membership benefits.
Take advantage of a customer support chatbot
AI is now a crucial component of user engagement strategies and fundamentally transforms how businesses offer customer assistance. Because AI chatbots deliver prompt responses and decrease the likelihood of two-way human agents intervention, you can save a lot of time.
Sign up with Chatfuel today and get 50 conversations for free, and try out robust automated solutions for your business.