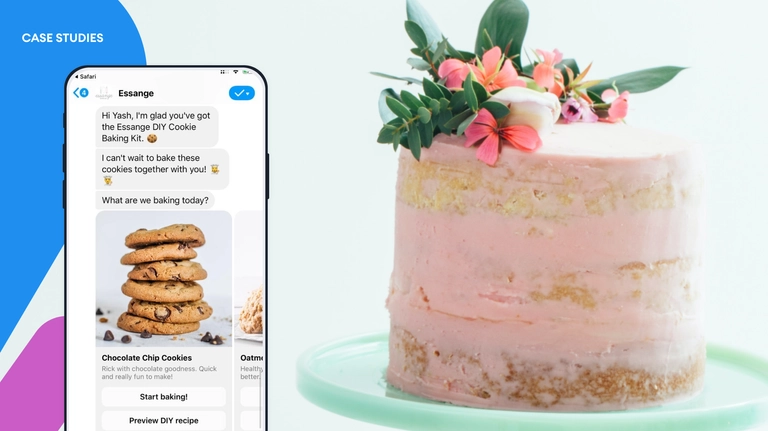 Published July 25, 2023 in
Bakery uses AI chatbot to create new revenue stream during COVID-19 shutdown
A marketing agency built an AI chatbot for this bakery to help them stay afloat and even grow during the COVID-19 pandemic.
The brand
Yash Bhansali and Vikram Kanodia met in high school. Now, they've founded a chatbot agency together called Talkative.AI. Their chat agency's mission is "to use conversational AI to power ecommerce, create unique customer experiences, and empower brands." And when the coronavirus pandemic hit in early 2020, they saw opportunities to help their clients weather the storm using AI chat bots. This is the story of one such consumer marketing client, a Mumbai bakery called Essange that specializes in stunning cakes and cupcakes.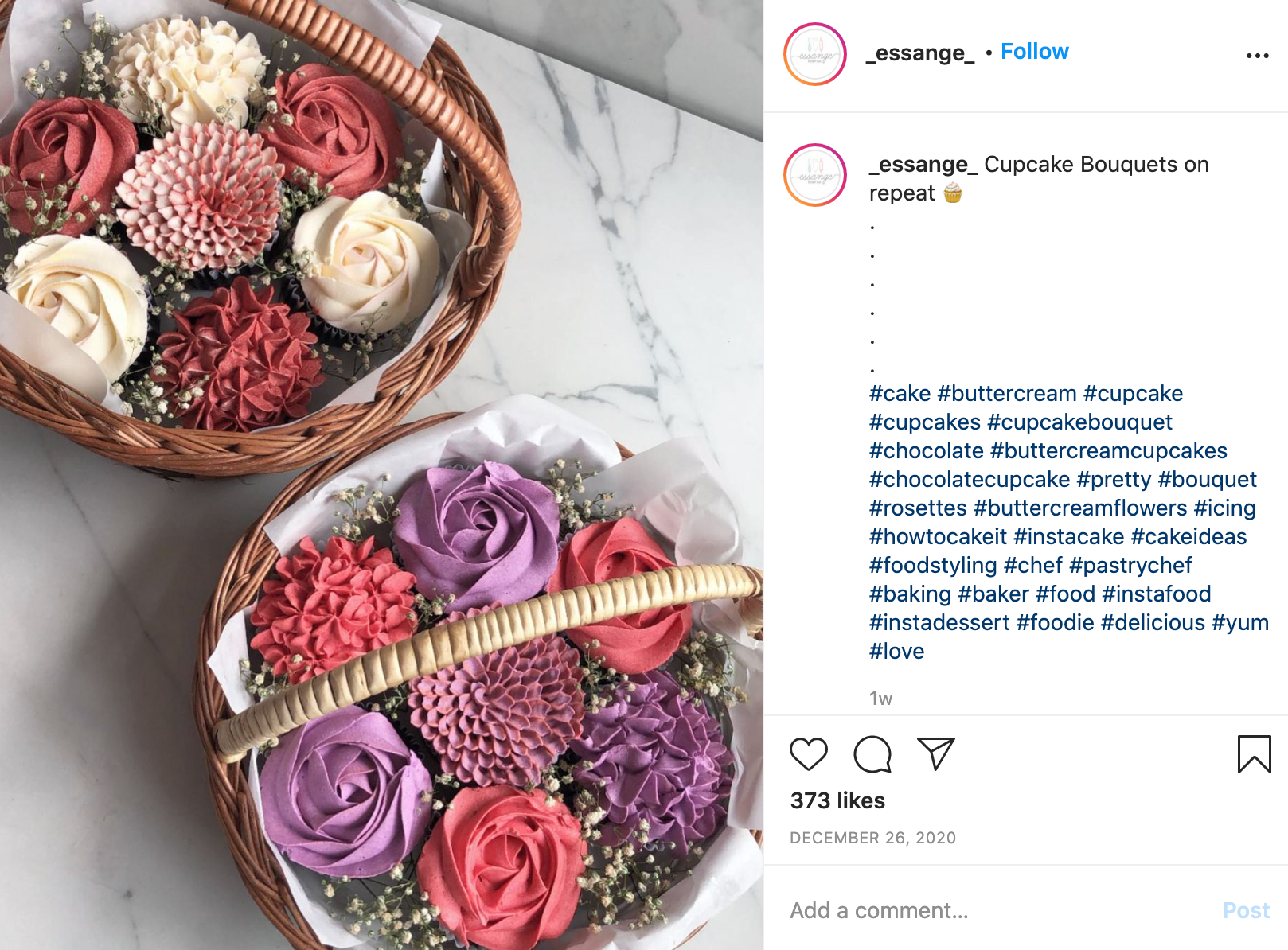 The problem
When the COVID-19 pandemic escalated, lockdowns went into effect all around the world. Since gatherings and parties were prohibited, Essange experienced a sudden, major drop in business. "Regular orders slowed down," explains Yash, "and many people started baking at home for themselves instead by following online video tutorials on YouTube, Instagram, and Facebook." To stay in business, the bakery's owner knew she needed to pivot—and fast.
The solution
Yash and Vikram knew that a robust AI chatbot would be the perfect solution to help this client keep her business afloat. Their Facebook chatbot agency had already built her a bot for FAQ automation, but they knew that now was the time to turn that into something even more powerful and engaging. "We decided to use this opportunity to create a unique, memorable experience for all her customers while generating a new source of income at the same time," Vikram and Yash tell us.
Here's how the Bake at Home bot works:
Customers buy a DIY "bake at home" kit from the bakery, which includes everything they need to make their dessert of choice except for milk and eggs. 📦
The customer uses their phone to scan the QR code on the kit, and they're directed to the Facebook chatbot that Yash and Vikram built. 🤖
The AI bot acts as a virtual baking assistant, guiding the customer through each step of the baking process with instructions and GIFs. 🗺️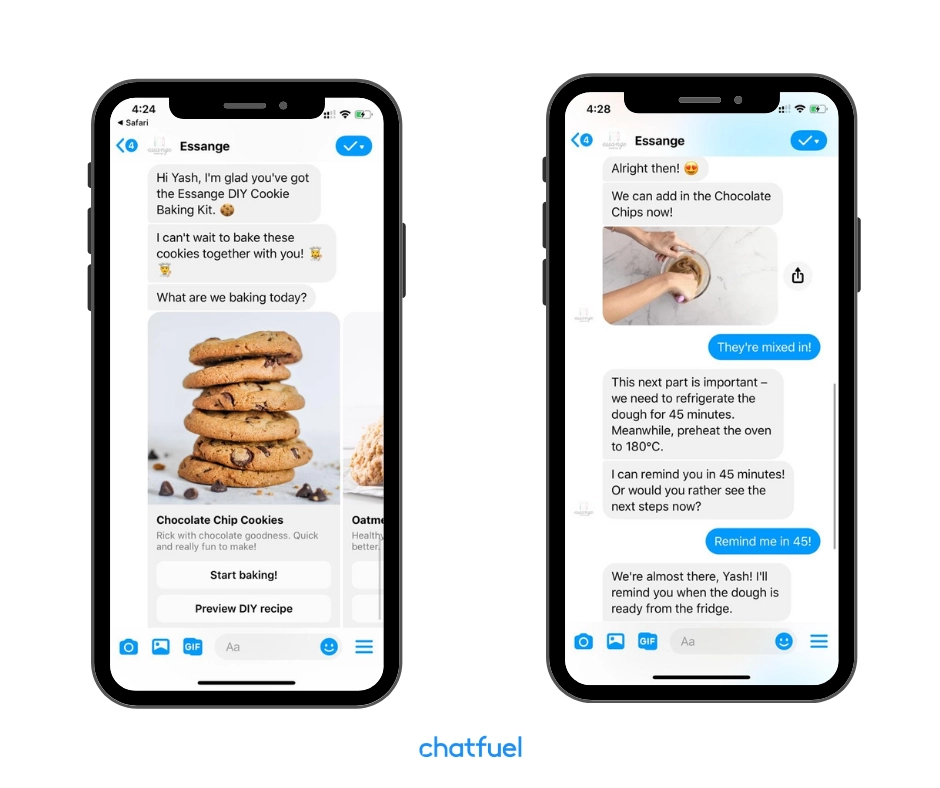 "Not only does the chatbot make the baking experience super easy and fun," Vikram explains, "but it also retargets the customer a few hours later to upsell other DIY baking kits." The Messenger bot also invites users to tag the bakery in a photo of their completed creation on social media, which helps the business generate social proof.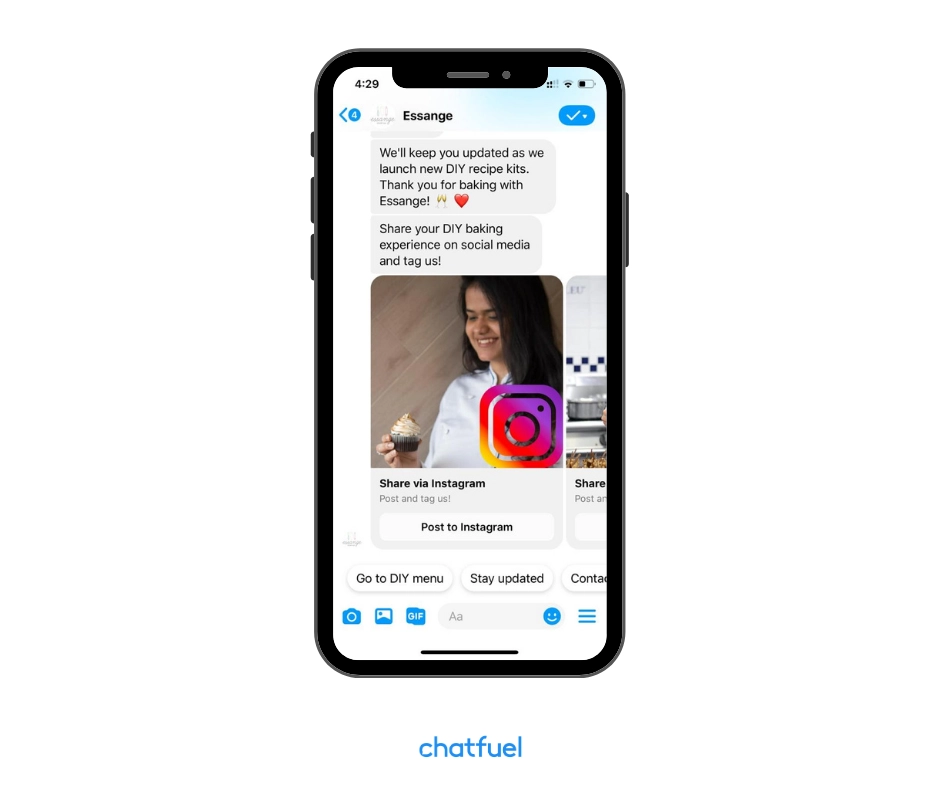 Yash and Vikram explain that they wanted to use a chatbot for something more than a marketing channel or a customer service experience. "The client said, Can we make the bot part of the business? And that's when we figured out that there's a tandem opportunity to actually make the bot part of the product she's selling," they share.
The recipe
"We've found that good chatbots don't need to be complex chatbots," says Yash. "Some of the most effective bots are those that use only simple or basic features, but are designed to focus on business goals and providing the best customer service experience through smooth interactions."
That's why Chatfuel was the right fit for their project. "We feel that the Chatfuel team keeps the end-user in mind while designing the platform," shares Vikram. "The end-user experience is our relentless focus with every chatbot, so using Chatfuel helps us create more value for our clients."
Here are a few of the Chatfuel tools and features the Talkative team used to build this baking bot:
Artificial intelligence (AI). "We leveraged Google's NLP to understand user input and respond intelligently. This ensures a seamless, unrestricted, and natural user experience," says Yash. To apply AI in the simplest way, you can set up AI rules, which are pre-set messages your bot will send  in response to certain text inputs from users. Or, you can learn how to set up Dialogflow for a more robust user experience with AI. Either way, an AI chatbot can significantly improve the user experience, as it did for the Bake at Home Bot.
Customer Chat Entry Point. Yash and Vikram used this plugin so that the chatbot would pop up and offer help to anyone who visits the bakery's website. Adding a chatbot to a website is an easy way for any brand to get new users.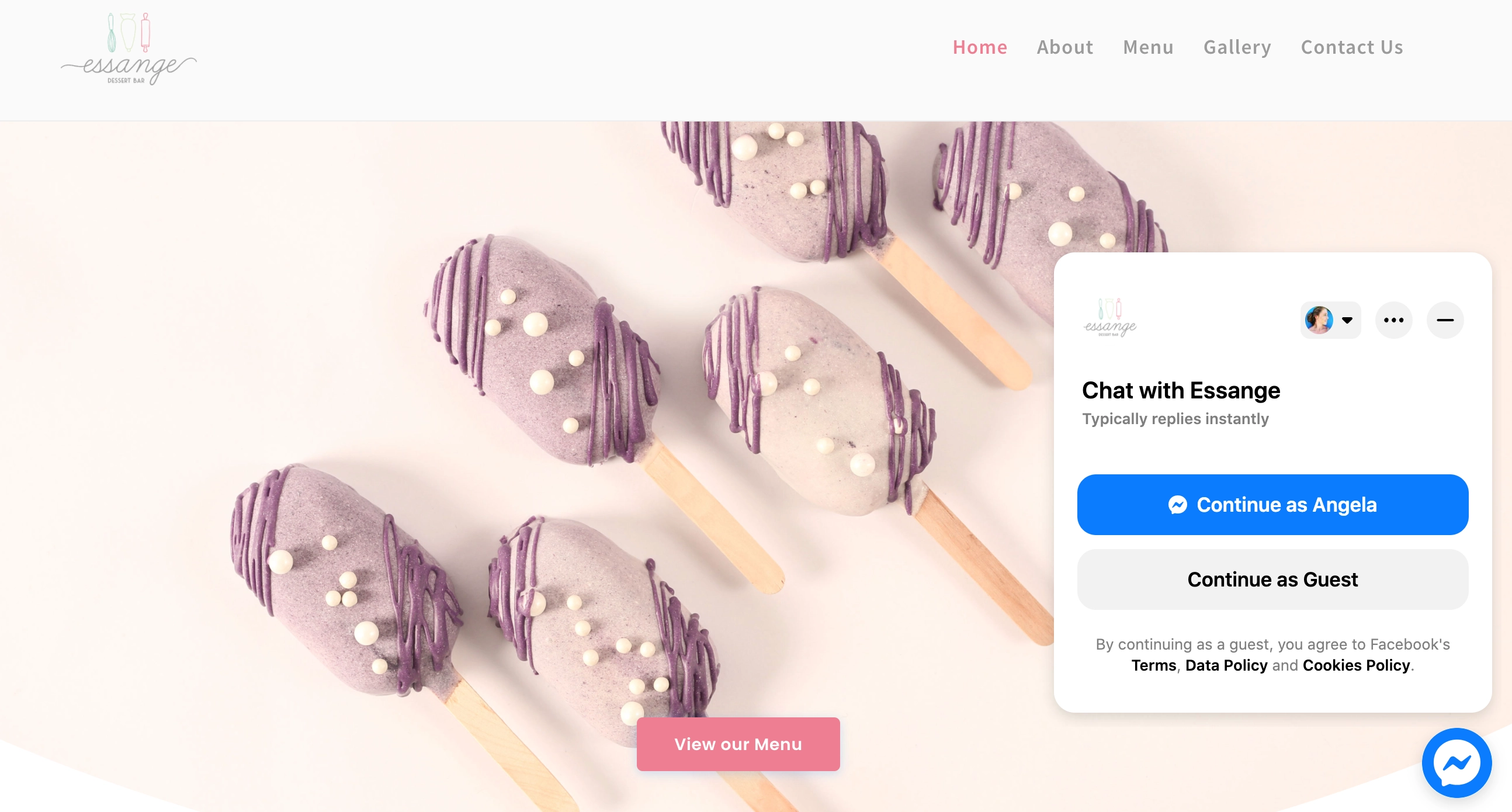 Facebook Ads Entry Points. This feature lets you easily set up sponsored messages and click-to-Messenger ads for your bot, and Yash and Vikram took advantage. "Sponsored messages and click-to-Messenger ads on Facebook and Instagram were 'baked' into the branding and marketing strategy," they tell us.
Vikram and Yash shared that they also made use of gallery cards, images, GIFs, and sequences in the recipe tutorials. User attributes and Zapier CRM integrations helped them with personalization and retargeting. All these features combined helped improve the customer experience for the bakery bot's users.
The results
The Bake at Home Bot performed extremely well, according to Yash and Vikram. "The chatbot achieved its design goals beyond expectation in terms of lead conversion, increased sales, brand building, and customer engagement," they tell us.
"Our experience-oriented design acquired 250% more users in a month than the automated FAQs version was able to acquire in over a year," shares Vikram. "User activity spiked to 50x Active Users and 13x Reengaged Users. Plus, online-to-offline sales conversions also increased significantly, which helped our client jump-start her business amidst the COVID slowdown!"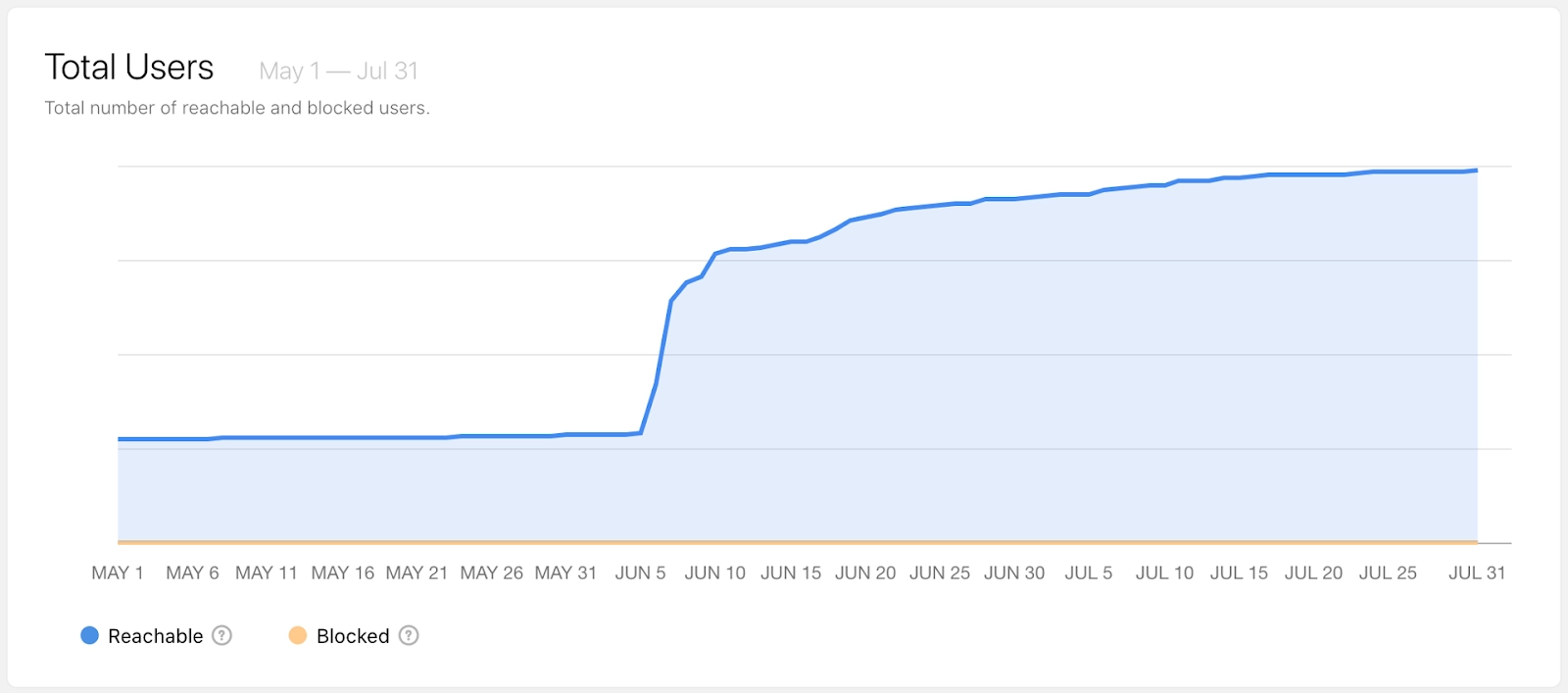 A chatbot can get your business sweet results
The digital customer experience the Bake at Home Bot offers was a game changer for Essange Bakery, as it helped them expand their customer base, increase sales, and stand out from the competition. If you're ready to take your business to the next level with a free AI chatbot, get started with Chatfuel today. Start with a free account to get familiar with the basics of building a Chatfuel bot, then upgrade to Pro when you're ready for unlimited users, priority support, and other perks.