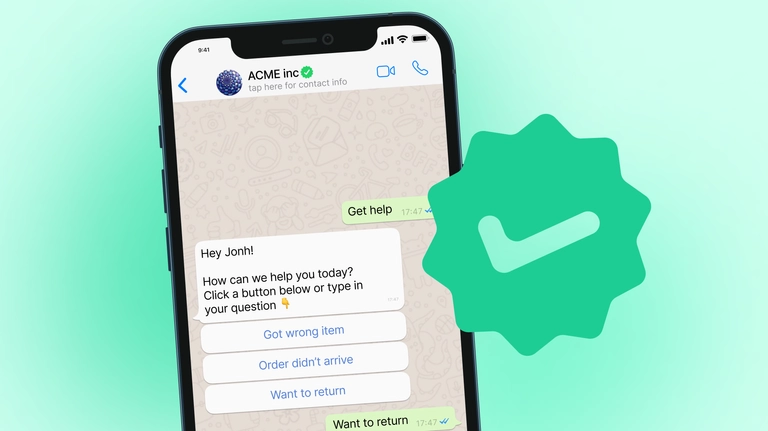 How to get green tick verification on WhatsApp Business account
Find out what a WhatsApp business verification green tick is, how to get it, and what the benefits of having it are.
WhatsApp is the most used messaging platform in the world. As a business, it is integral that you have a presence on WhatsApp — just like you do on Instagram, Facebook, and other platforms. But as you start exploring the possibilities of WhatsApp for communication and marketing, you might have some questions about the green tick verification for your business profile.
In this article, we'll find out what a WhatsApp business verification green tick is, how to get it, and what the benefits of having it are. Let's get started.
What is a WhatsApp Business account
A WhatsApp Business account is used by businesses to interact with their customers. As a business, you can create a profile with your information, such as an address, business description, and contact details. You can then set up automated messages, quick replies, and labels to manage and organize your conversations with customers. And even more importantly, a business account is needed to be able to advertise on WhatsApp or to integrate it with a chatbot. All of these business features allow you to communicate with your customers in a secure, professional, and efficient way.
Types of WhatsApp Business accounts
There are two types of WhatsApp accounts you can have for your business. One is the WhatsApp Business App, and the other is the WhatsApp Business API.
WhatsApp Business App
This version of the account is free. It is mainly used by small businesses, which can interact with customers, set up automated messages, and use features like quick replies and labels. However, you are limited to only one phone number per device and a maximum of 256 contacts for broadcast lists.
WhatsApp Business API
This paid version of WhatsApp Business, on the other hand, can support multiple phone numbers and unlimited contacts. It is designed for larger businesses that want to integrate WhatsApp into their existing 3rd party systems. Using the API, you have access to more advanced features, such as direct integration with chatbots, customer service software, and CRM tools.
What is a WhatsApp green tick (green badge)?
The infamous WhatsApp green tick is a verification symbol that appears next to your WhatsApp Business account's profile name. It shows that your account is WhatsApp verified and that you are a legitimate business.
It is not mandatory to get verified on WhatsApp, so not all businesses have the green checkmark. However, the process is fairly simple and has many benefits. Keep reading to find out what the business verification process is.
What are the benefits of a verified badge?
Let's take a look at some of the benefits of the WhatsApp Business verification green tick:
Customer trust. This is by far the most important benefit. When you contact your customers or when they contact you, the WhatsApp verified badge would make them confident in the security of their conversation. They will know they are talking to a genuine business, thus reducing potential negative interactions.
More visibility. The badge makes your account easier to recognize among customers' other WhatsApp contacts.
Customization options. You can display your business name instead of your business number, making you more recognizable.
No additional cost. There are no fees associated with getting the verified badge. And who doesn't like free?
How to verify a WhatsApp Business account
Once you are ready to verify your WhatsApp Business account, the process is simple.
First, sign up for WhatsApp Business API (or you can also work with a 3rd party provider), the paid version of WhatsApp Business, also known as WhatsApp Business Platform. It is required before you apply for the green badge.

Make sure all your business information is filled out accurately: business name, business contact details, and business description.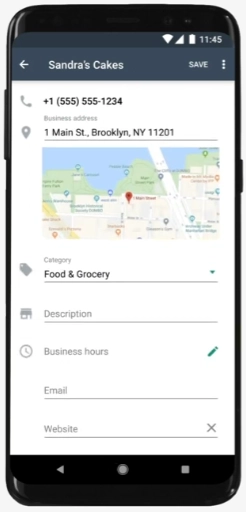 Next, log into your Facebook Business Manager account. Go to Business Settings, then click WhatsApp Accounts in the Accounts section. Choose your WhatsApp account or add it if it's not already there. Click on Settings → Contact Support → Ask a question → Request official business account status. At this point, you will need to provide certain documents about your business.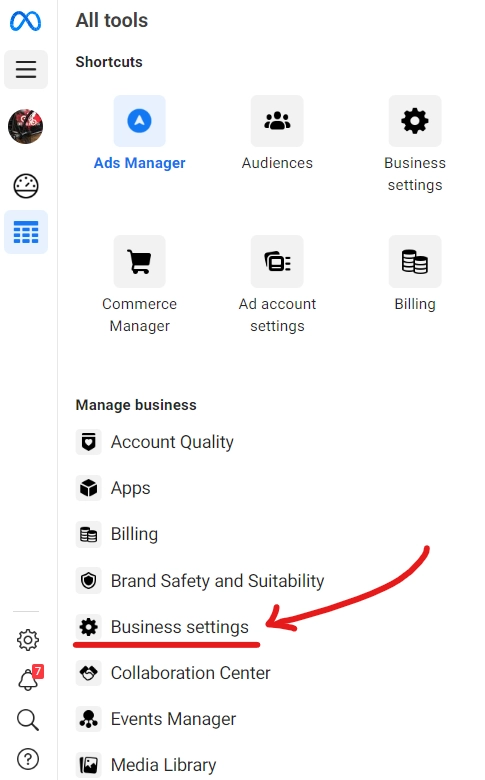 You're done, congratulations. In a few days, you will see the green checkmark on your account if you passed the verification.
We hope this answers your questions on how to get a verified WhatsApp business account. Keep reading to find out what are some requirements and tips you should follow to increase your chances of getting it.
Requirements to get verified for a WhatsApp Business account
First, as mentioned above, you'll need to be a user of WhatsApp Business API to apply for the green tick.
Next, make sure that you follow WhatsApp's terms of service and business policy. For example, you will not be approved if you share certain types of content or engage in prohibited activities on the platform.
We also recommend you increase your activity on WhatsApp for a few weeks before this application. You can do this by sending out WhatsApp marketing campaigns. We recommend you send out about 1000 messages or more.
And even better — make sure that you are in Tier 2 or above messaging level. It means that WhatsApp allows you to send messages to 10.000 unique customers in a rolling 24-hour period. To get to this tier, you need to maintain a good quality score and increase your sending volume to 2000+ unique customers per day in the last 7 days. Find more information on your current limit in the Message Limit section in the WhatsApp Manager settings.
Last but not least, make sure you have 2-factor authentication enabled for your account.
By doing all of the above, you certainly increase your chances of getting approved. However, the approval process is done on a case-by-case basis, so it is not guaranteed.
Are you using WhatsApp to its full potential?
Earlier, we briefly talked about the advanced possibilities of WhatsApp Business API accounts. They include the option to integrate WhatsApp directly with a chatbot platform, auto-replies, and marketing campaigns.
All of the options above are, in fact, possible with Chatfuel. Our no-code platform is one of the biggest in the world, and we work with small brands and household names like Lego, Adidas, Netflix, Visa, and many others.
If you are not already taking advantage of WhatsApp marketing and WhatsApp chatbots, you are seriously missing out. With Chatfuel, you can personalize your communications, offer customer promos, get open rates of 98%, and much more. Sign up now and that advantage of our risk-free 50 conversations trial.