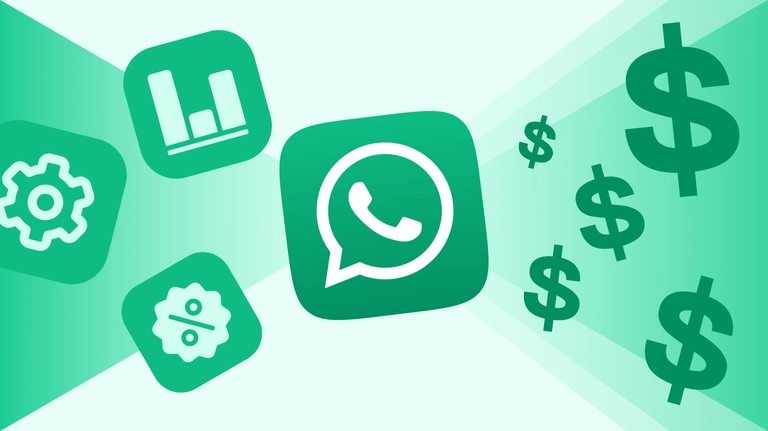 5 best WhatsApp tools for business [free & paid]
Learn how to use WhatsApp chatbots to run automate customer support, personalize communication and turn contacts into customers.
Is your business using WhatsApp to the fullest of its capabilities? Chances are, the answer to that question is no. Not only do most businesses not get the most out of WhatsApp, they don't even know that WhatsApp can be used for marketing purposes.
With two billion active users, WhatsApp is by far the most popular messaging platform in the world. So by definition, it is likely the best place to find your customers. Luckily, there are dozens of free and paid tools out there that can help you market and communicate with them. Today, we'll take a look at the 5 best WhatsApp tools for business, so that you can leverage them for your own business.
What is WhatsApp marketing software?
WhatsApp marketing software is a tool used by businesses to market to and to communicate better with their customers. It is highly effective, and more personalized than most other marketing tools. Businesses can reach customers directly, and easily answer their questions as well as provide them with relevant updates.
So without further ado, let's jump right in and take a look at the 5 best WhatsApp tools for business.
Chatfuel [free & paid]
Chatfuel is the leading no-code chatbot platform in the world. You can use Chatfuel to build both simple and complex chatbots, and take advantage of open rates of up to 98%. Personalize your communications and promos, segment your audience, and turn contacts into customers. Chatfuel is the perfect tool for marketing, utility, as well as authentication purposes using WhatsApp.
Customers can try Chatfuel risk-free with their free trial, with the option to upgrade to a paid plan.

‍Freshworks[free & paid]
Freshworks offers a suite of tools for businesses, one of which is WhatsApp chat marketing. Their chatbots can be customized to fit your business, so that customers can find the right products, answer questions, and more.
Similarly to Chatfuel, Freshworks offers a free trial to get you started, with the option to upgrade later on.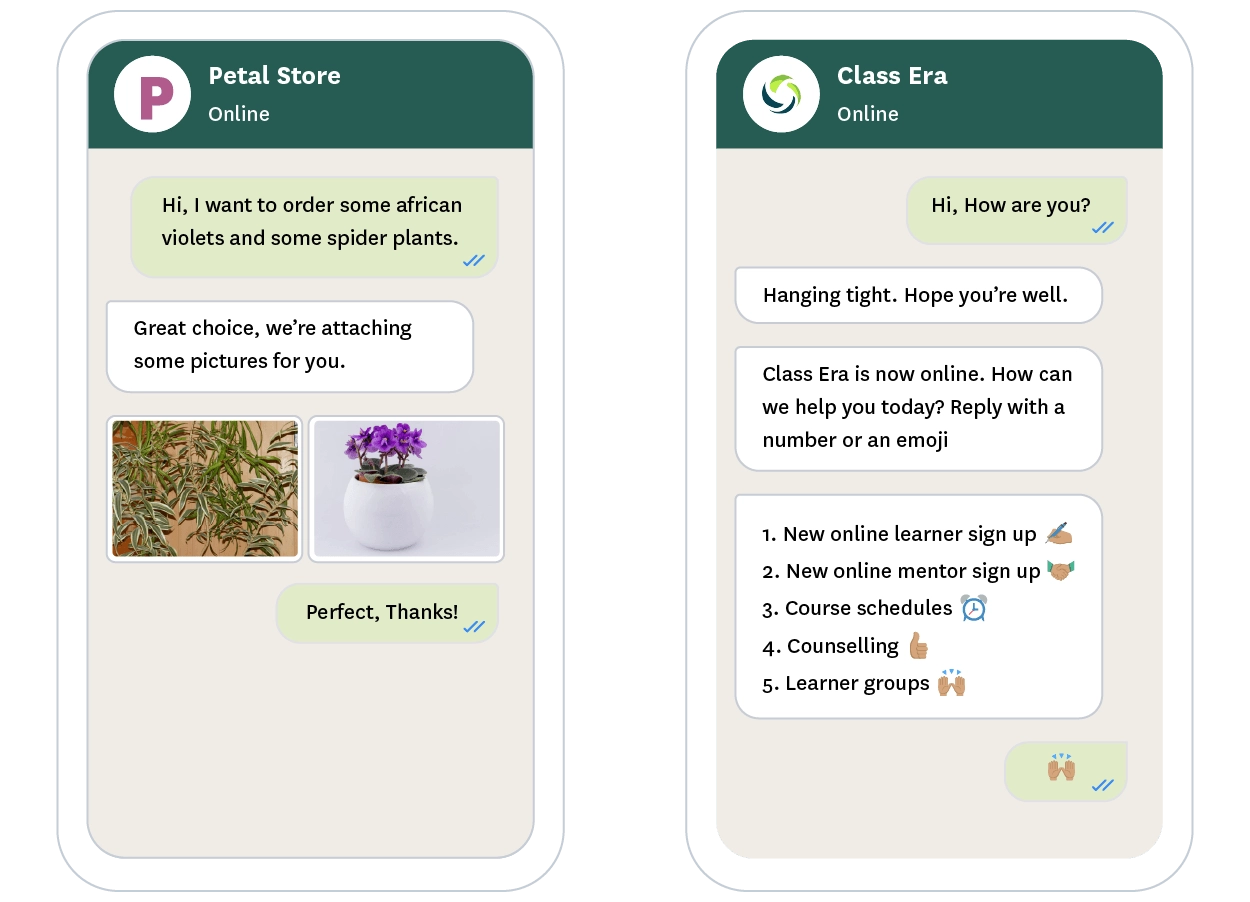 Trengo [free & paid]
Trengo's marketing function is a powerful tool that you can use to connect with your customers. You can send messages to respond to FAQs, as well as send bulk WhatsApp messages to specific customer groups. They also offer other related tools, including live chat and social messaging.
You can try Trengo with their free trial, after which you will be required to switch to a paid plan.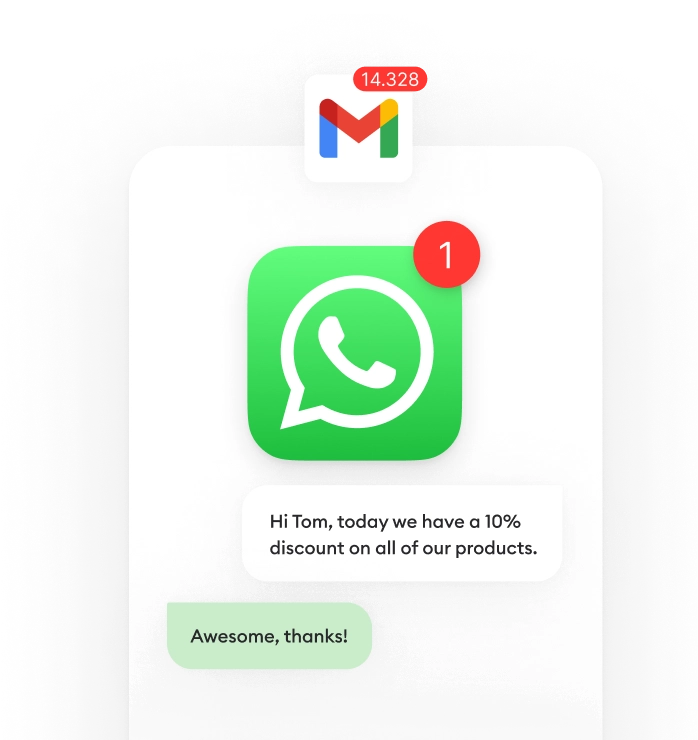 Engati [paid]
Engati is a popular Indian-based chatbot and live chat platform. WhatsApp is one of the platforms they support, but they are also compatible with Instagram and Shopify. You can build your own chatbot without any coding experience, and you can customize them with your own messaging, interactive elements, and automated responses to FAQs.
You will need to first schedule a demo to start using Engati, after which you will be quoted a price.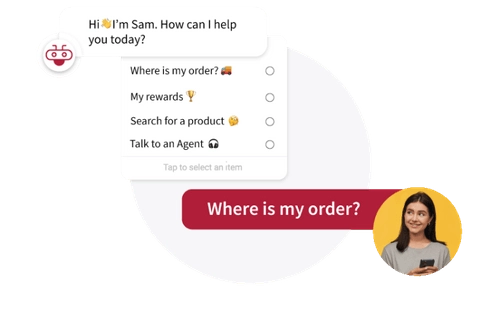 SleekFlow [free & paid]
SleekFlow is another great platform for social commerce. Their omnichannel platform allows you to keep all your customer's favorite chat apps like WhatsApp or Facebook in one place. By integrating your WhatsApp Business account with SleekFlow, you can automate customer support, notifications, promotional messages, and more. One of their benefits is that they make collaboration easy, with the option to have multiple logins as well as internal notes and chat assignments.
SleekFlow is free on the first 100 customer contacts and 100 broadcast messages, after which plans start at $79 USD.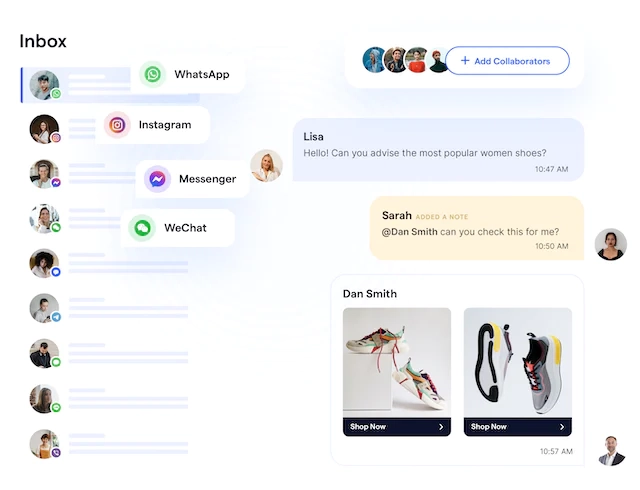 The advantages of using WhatsApp tools
It's clear that there's many options out there for WhatsApp marketing tools. But why should you use them in the first place?
Here's a list of advantages that can make a difference for your business:
Low-cost. Most of the WhatsApp tools out there, such as Chatfuel, offer free trials. Even after the free trial has expired, the pricing is inexpensive;
Instant responses. Customers are getting more and more used to immediate responses. With WhatsApp chatbots, you can meet those expectations with ease. And of course, fast replies result in higher customer satisfaction;
Large reach. WhatsApp has over 2 billion users, so your business can really take advantage of that reach;
24/7 availability. Unlike humans, WhatsApp chatbots don't need sleep, or breaks. They are always available to help your customers;
High open rates. WhatsApp chat marketing campaigns boast open rates of 98%, which is much higher than traditional marketing channels like email.
And there are many more, but this should give you an idea of just how powerful WhatsApp tools can be.
Ready to take advantage of WhatsApp tools for business?
As you can see, WhatsApp is a platform you cannot afford to not use in your business. That's where your customers are, so that's where you must meet them. You can run marketing campaigns, build automated customer service chatbots, send order updates, automate sending messages and so much more.
Start your WhatsApp journey with Chatfuel today — sign up and take advantage of our risk-free trial.