Published July 21, 2023 in
Why great customer service builds more loyal customers
To get customers to stick around, you can invest your time and effort in improving your product and your customer experience.
Rome wasn't built in a day, and neither is customer loyalty. To get customers to stick around, you can invest your time and effort in improving your product and your customer experience.
Great customer service is an extremely valuable tool for building exceptional experience and more loyal customers. That's why we'll explain how customer service makes a huge impact on your business and give you concrete ideas for making improvements to your current offerings.
Customer acquisition vs. customer retention
One of the age-old questions in customer marketing is: should you focus your efforts on customer acquisition or customer retention? There is no "right" answer, but both are important for building a sustainable business.
Acquiring a new customer, although necessary, is five times more expensive than retaining an existing customer. Loyal customers are also more likely to make a purchase from you since they are already familiar with your brand, products, and experience.
So, how do you get customers to keep coming back? Offering great customer service is one of the most powerful ways to retain the customers you've worked so hard to acquire.
What influences customer loyalty?
Customer loyalty is influenced by the perceived value you bring to your customers, brand trust, and customer satisfaction—all of which can be increased through having great customer service.
A reported 96% of customers worldwide say customer service is an important factor in their choice of loyalty to a brand, and the vast majority are willing to spend more if it means receiving great customer service in return.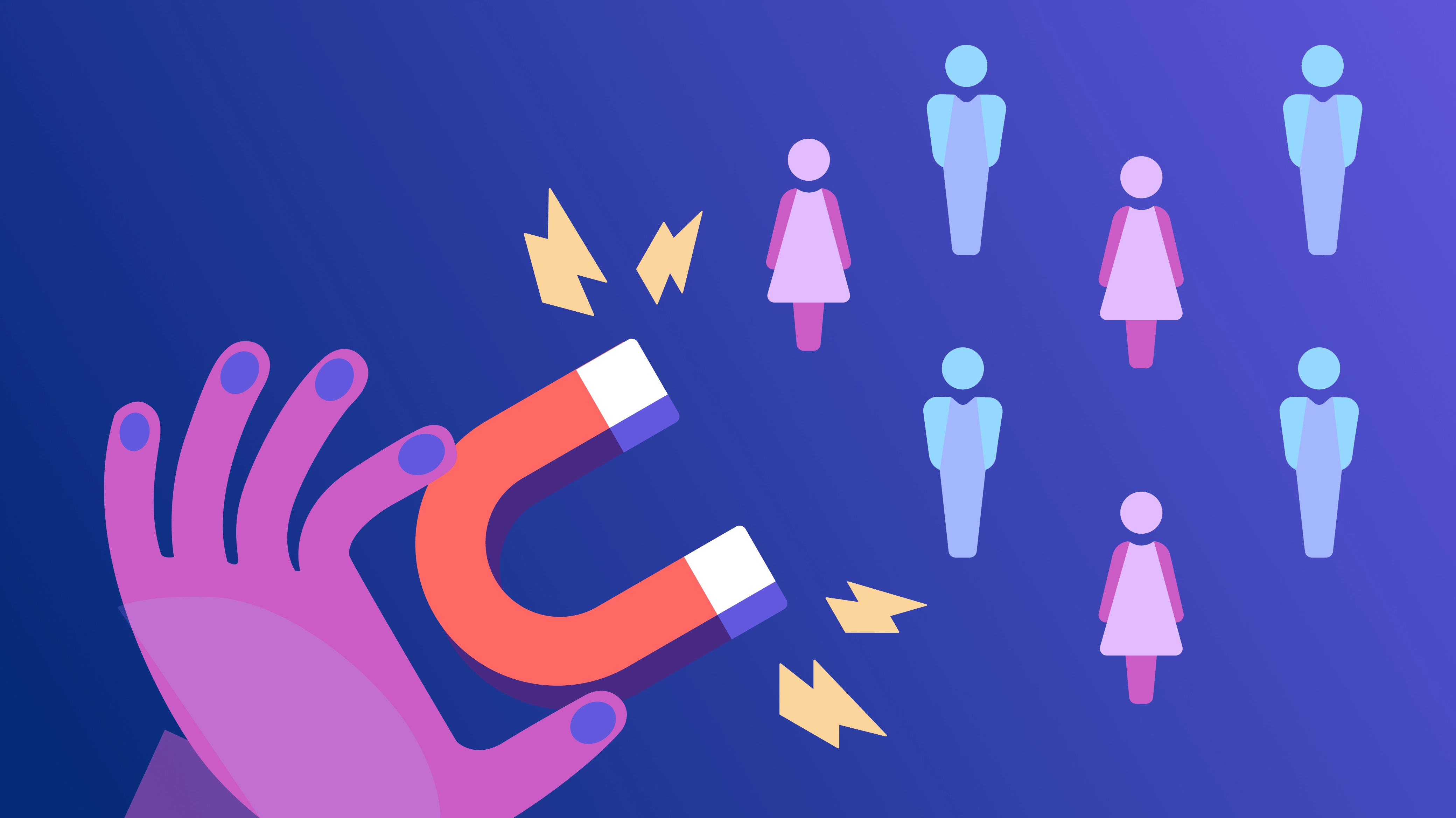 How loyalty is built with customer service
A great customer service strategy, at its core, means having a consistent game plan for addressing all types of customer questions and feedback.
If you can deliver answers quickly, efficiently, and politely, your customers will be much more likely to return.  To improve your strategy, here are a few key areas you should evaluate:
Through your onboarding process
Whether your onboarding process is human-led or automated, it's a critical part of building customer loyalty. Onboarding is one of the first interactions your customers have with your company, so it's extra important to make sure they have a positive experience. If you have a self-guided onboarding process, give your customers opportunities to seek more information whenever possible.
Through self-servicing options
If your product or service is complex enough to require more detailed tutorials, it's a smart idea to build out a knowledge base or support center. Your knowledge base can contain in-depth articles on product features or short, easy-to-read FAQs. The easier it is for your customers to find the answers they need, the better.
Through agent-assisted support
Your agents may be responsible for chatting with customers through several different channels, including phone, online chat, email, and social media. High levels of customer retention stem from consistent and compassionate service.
Train your agents and check-in with them regularly to ensure they are handling customer interactions with the same level of excellence across the board. Go for meaningful conversations, rather than just closing as many tickets as possible.
Through feedback implementation
Evaluating your strategy and performance to make your service even better is always a good idea. You should be examining feedback from your customer service team as well as your customers. Ask customers how they feel about your service via feedback surveys on social media or email.
Similarly, survey your team members to identify strengths and pain points in your current strategy. These are just a few of the many proponents of implementing a successful customer feedback loop.
4 parts of customer service you can automate
Good customer service doesn't necessarily have to be entirely human-powered. Your customer service strategy may actually benefit from being partially automated.
If you want to provide round-the-clock, consistent service and let your agents handle more complex cases, here are a few areas of customer service that may be worth automating.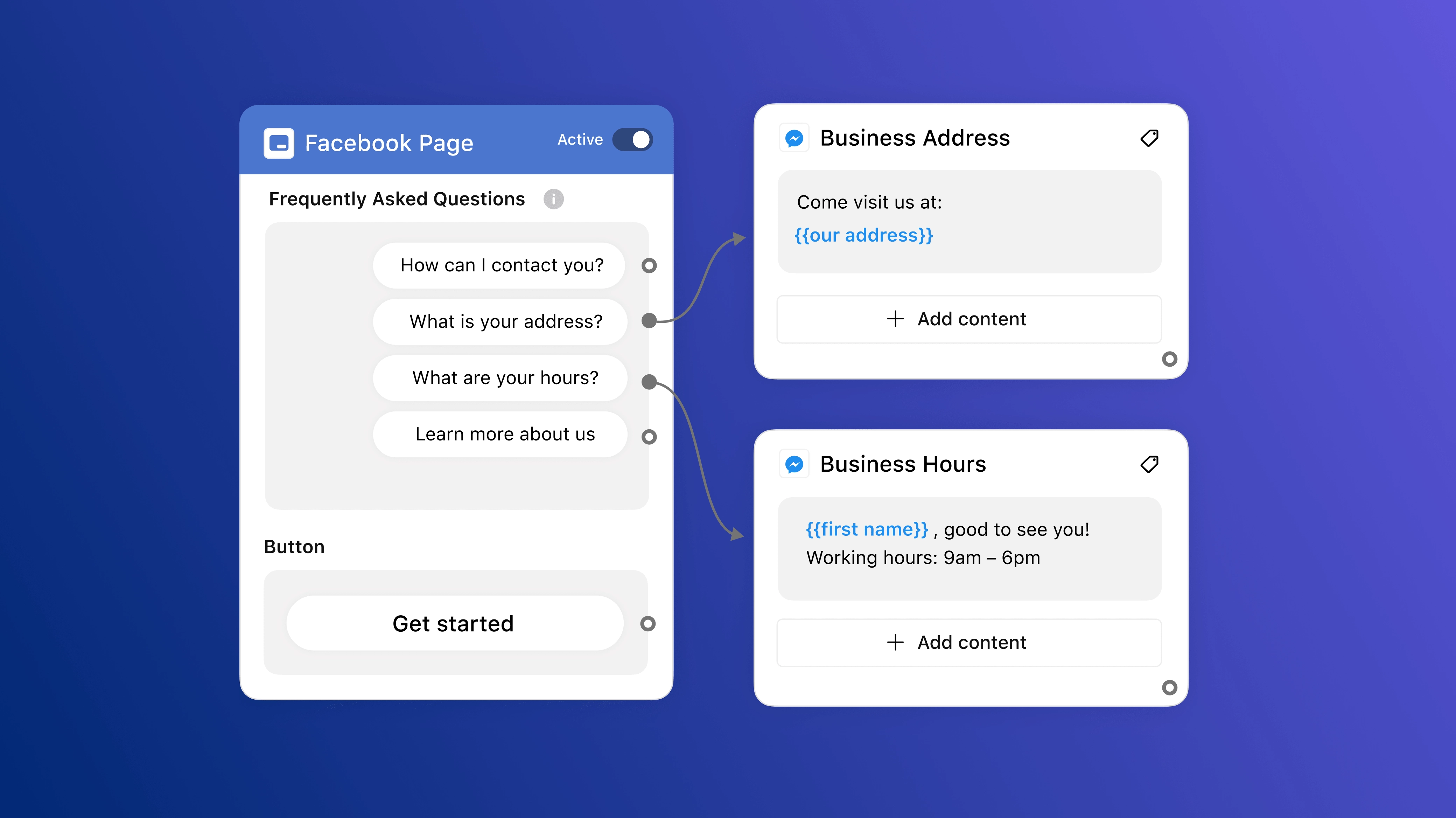 Your onboarding
An automated onboarding flow lets your customers get situated with your product or service at their own pace.
For example, you can use a chatbot to create automated flows that are as simple or complex as you'd like. A chatbot can walk your customers through a proper onboarding checklist, recommend related tutorials or videos from your support center, or guide them through certain features in more detail based on how they interact.
Frequently asked questions (FAQs)
How to Automate Customer FAQs on Facebook Messenger
If you have a running list of the questions your agents get asked the most often, you can save a lot of time and effort by integrating them into a chatbot. Once it's been programmed, a bot can anticipate what your customers are looking or asking for, and deliver those answers quickly.
Advanced routing to the right teams
When phone calls can't be routed to the intended recipient, it creates a frustrating experience for both you and your customers. Call routing is a great tactic to ensure that customers who reach your business by phone will be able to speak with the person or department that can provide the help they need.
With routing, customers will hear a list of departments they can speak with and the action required to connect, i.e. press "1" to speak with the billing department, press "2" to speak with customer support, and so on.
In addition to connecting customers with the right people, automated redirections of calls also reduce wait times and can give you the option to forward calls to a partner or outside firm when you're unavailable. Given these benefits, it's no surprise that call routing is a proven way to boost your customer satisfaction ratings.
Keeping databases
Detailed database-keeping is essential for providing exceptional service. A Customer Relationship Management system (CRM) that integrates with your communication channels (phone calls, texts, emails, chatbots, etc.) will help your customer service team capture notes and information about customer interactions. You can then refer back to this data to make more informed decisions to increase customer loyalty.
Investing in loyalty pays off in the long run
Building up your customer service strategy to increase customer loyalty can help you cut costs and generate more revenue. A loyal customer is easier to sell to, cheaper to maintain, and tends to spend more on new purchases. They're also more likely to recommend you to others, making them one of the most valuable acquisition tools. Customer service has immense benefits for your bottom line and is a powerful way to set yourself apart from others.