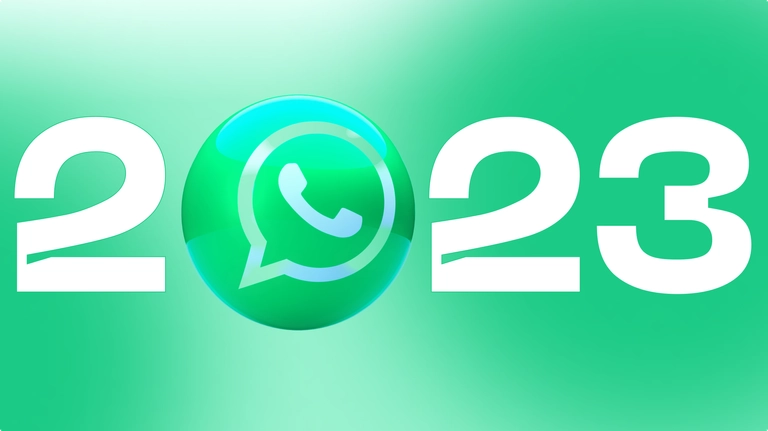 Published July 5, 2023 in
WhatsApp updates and upcoming new features in 2023
The most significant updates and features of WhatsApp in 2023. Discover how they can make your life and business more straightforward.
WhatsApp is one of the top messaging apps globally, serving over two billion users. However, it's crucial to keep up with their user's constantly evolving needs, preferences, and interests. That's why WhatsApp has been actively working on enhancing the user experience by introducing new features. From advanced security features to exciting new tools for businesses, WhatsApp's upcoming updates in 2023 will spell-bound you.
Whether you are a casual user or a business owner, these updates will cater to all your needs and provide you with top-notch security and privacy.
We're going to discuss the most significant updates and features that WhatsApp has in store for you. Read on to find out how these updates can transform the way you use WhatsApp and make your life and business simpler and more convenient in 2023.
10 new updates for WhatsApp users
WhatsApp is gearing up to release a slew of new updates in 2023. Here are the 10 most groundbreaking of them:
Updated video calling feature that will let you call any other WhatsApp user in the world.
Updated group calling feature that will let you call multiple WhatsApp users at the same time.
Updated privacy settings that will let you control who can see your messages and photos, and to detect and prevent future abuse of the app.
Updated Status feature that will let you modify your status without having to open the app.
Updated Voice call feature that will let you make voice calls without having to use the phone's microphone.
Updated Group message feature that will let you message multiple groups at the same time.
Improved support for AI-powered chatbots.
Updated Settings feature that will let you manage your account settings more easily.
Updated GIF feature that will let you send and receive GIFs.
Updated Notifications feature that will let you manage your notifications more easily.
These updates will make WhatsApp more convenient and easier to use, making it a more valuable tool for communication.
10 upcoming WhatsApp new features in 2023
WhatsApp is gearing up to release some pretty groundbreaking updates in 2023. Some of these updates include new features for the desktop app, as well as updates to the messaging platform itself.
Here are the ten most important ones:
Sharing files directly between users, as well as group chats with up to 256 users.
Sharing photos and videos without having to send a message first.
Sharing large files (up to 2GB in size.)
Group video calling with up to 100 people at the same time.
Voice call recording that allows you to have a backup of your conversations.
Facial recognition letting you easily identify the people in your videos and calls.
Supporting payments through PayPal and other popular payment processors.
Supporting translations into more languages.
Supporting VoLTE (Voice over LTE) calls.
Supporting group chats in multiple languages.
These updates are sure to make WhatsApp more user-friendly and efficient, and they will likely increase the amount of people using the platform. So if you are looking for an efficient and user-friendly messaging platform, be sure to keep an eye out for these updates in 2023.
Take advantage of WhatsApp for your business
WhatsApp is continuously improving and introducing new features to make communication easier and more efficient for users worldwide. As outlined above, there are ten significant updates coming to WhatsApp in 2023 that will provide the new functionality and features for your personal and business use.
Don't miss out an opportunity to communicate with your customers on their favorite messaging app. With automation, you can easily respond to customer frequent questions, recommend your products, send out promo codes, and more. With Chatfuel, you can do all of that with ease — no tech or special knowledge is required. Get your free trial today and stay updated on the latest happenings in the world of marketing messaging.