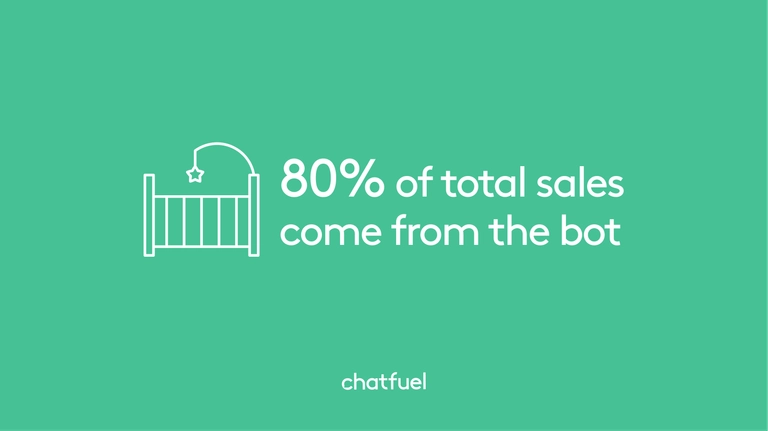 Published July 25, 2023 in
DECEN® baby brand generates 80% of total sales with a Messenger bot
This ecommerce brand built a chatbot to save time and respond instantly to customers—and it ended up boosting sales too.
The brand
DECEN Muebles Infantiles is an ecommerce children's furniture brand based in Mexico. They craft beautiful, high-quality cribs and cradles by hand for sale online. Their mission is to design and build pieces that are safe, sturdy, beautiful, and environmentally sustainable.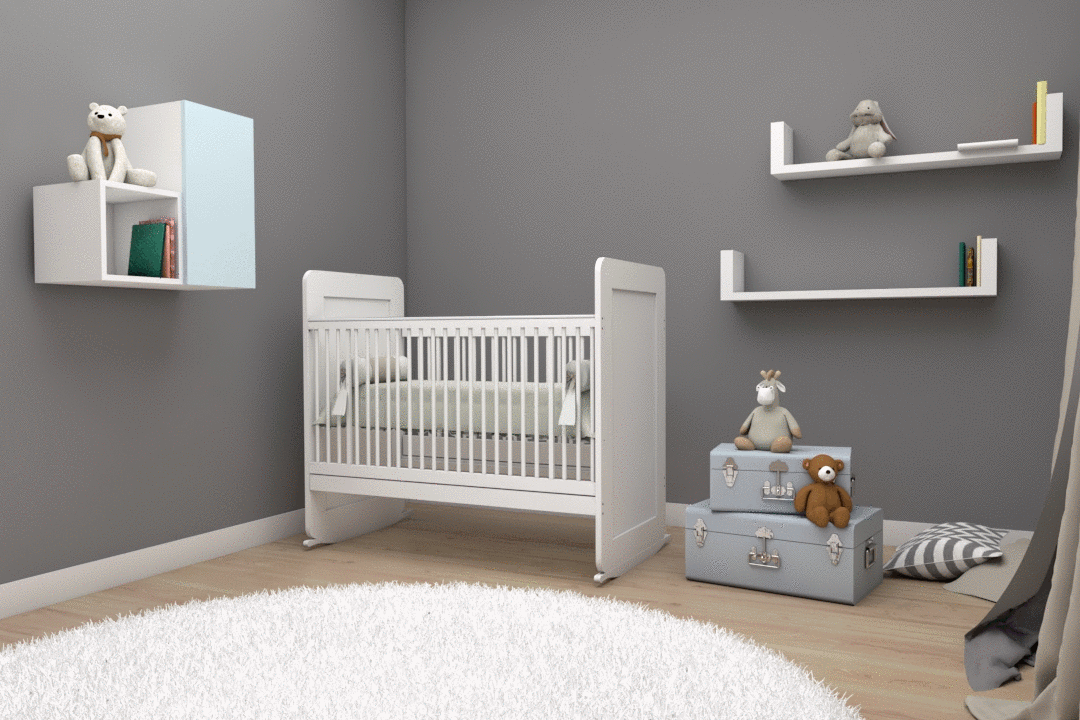 The problem
DECEN's small team had too many tasks on their plate. They were pleased to be getting more customers than ever, but their Messenger inbox was overflowing with inquiries. The company's founder Omar Cortes started searching for solutions:
"I was already looking for a couple people to join the team just for answering inquiries. Then I found Chatfuel." –Omar Cortes, founder
The solution
"I logged into Chatfuel with my Facebook account, " Cortes continues, "and I had my own chatbot working by the end of the day." The bot he built acts as a first line of defense for customer support, but works as a sales funnel and content-marketing opportunity too. It's designed to:
📝 provide answers to common questions
🔍 let users browse products right within Messenger
🤱🏻 share useful content related to babies and their care
Cortes has used the bot for various successful campaigns to boost sales, generate leads, and increase brand awareness and customer loyalty, too. DECEN's results from their chatbot were so impressive, they won Chatfuel's 2017 bot competition! 🏆
"I logged into Chatfuel with my Facebook account and I had my own chatbot working by the end of the day." –Omar Cortes, founder
The recipe
"I've tried other chatbot platforms and I still find Chatfuel the most useful, reliable, and easy to work with, " says Cortes. To get the impressive results that helped them grow their brand, the DECEN team used these Chatfuel functions and features:
FAQs. The DECEN team built an FAQ functionality into their chatbot so it could help with customer inquiries. They included the most common questions plus informative answers, and made them easy to identify with emoji.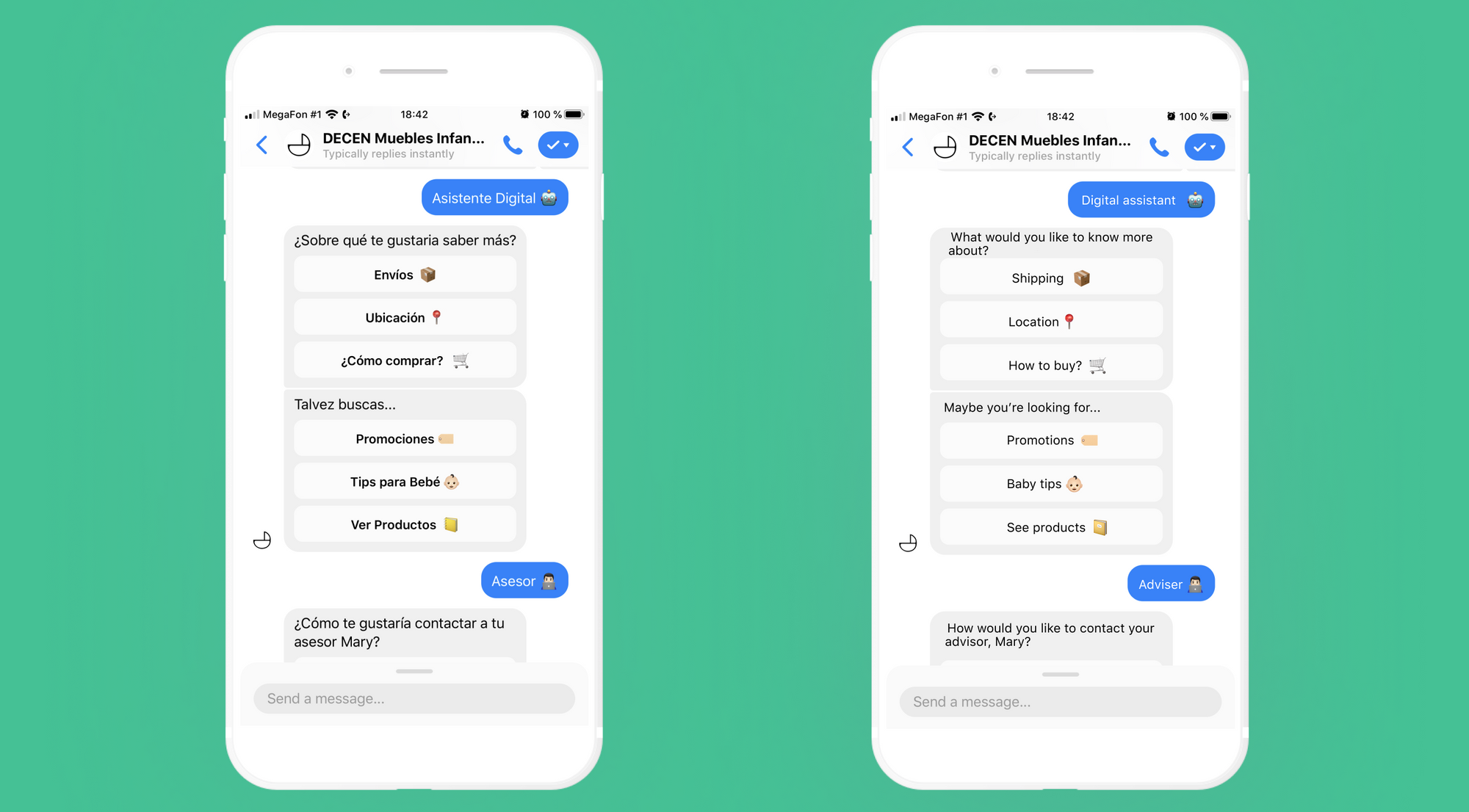 Comments Autoreply. DECEN created a post on their Facebook page to announce a giveaway of one of their most popular cribs. To enter, expectant mothers simply had to comment with the month their baby was due. The bot automatically messaged all commenters, engaging even those who didn't win.
Gallery cards. The furniture pieces DECEN sells are beautiful, so they took advantage of the aesthetics of their products in their chatbot. The team used gallery cards to display eye-catching images of different products, and included details and a link to shop for or share each one.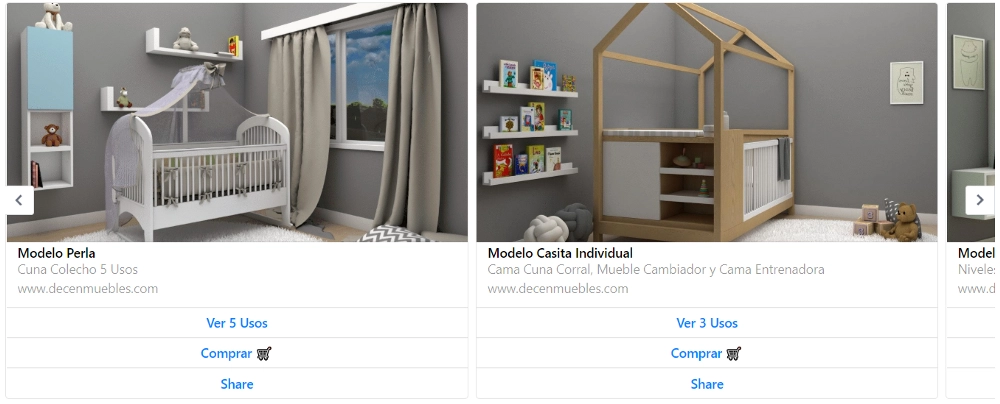 Disable user input. A lesser-known Chatfuel feature is the ability to disable the composer, which means users won't be able to send free-text input. It's a good option for bots that don't use AI or the User Input plugin. Because that way, users won't trigger the Default Answer message (usually something like Sorry, I didn't get that), which may distract them and prevent them from converting.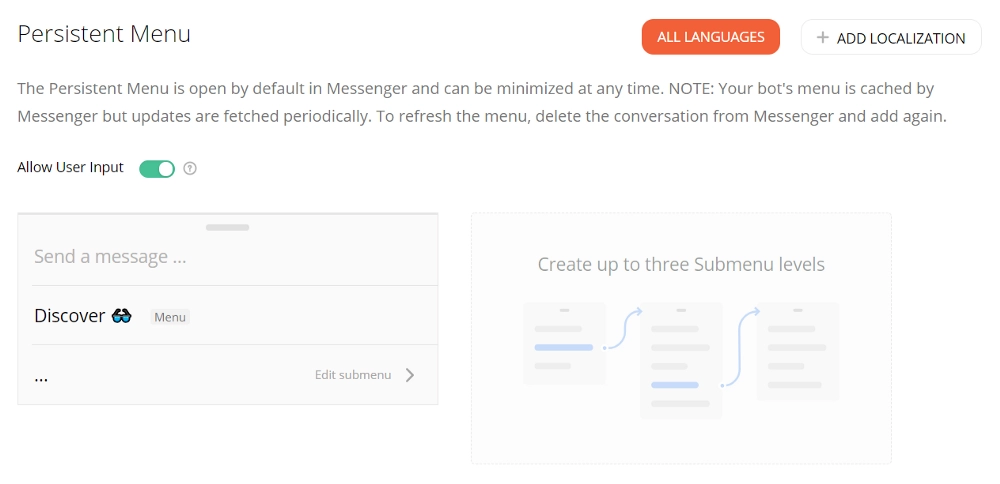 "I've tried other chatbot platforms and I still find Chatfuel the most useful, reliable, and easy to work with." –Omar Cortes, founder
The results
The original goal for the DECEN chatbot was simply to save the support team time and increase efficiency. As the bot now handles 98% of customer inquiries, it's been a major success—but that's not all it did for the brand. It also helped them:
📈 Increase sales. Cortes used to focus his sales efforts on expo shows, but he now uses Chatfuel as a 24/7/365 ecommerce solution. "Today, 80% of total sales come from the bot, " he shares.
📧 Get more warm leads. Remember the Facebook-post giveaway DECEN did? It doubled monthly sales, generated nearly 4,000 qualified leads, and — thanks to the JSON API plugin — added another 1,000 subscribers to the brand's MailChimp list!
❤️ Gain social proof. The campaign had another benefit, too. The bot messaged entrants who didn't win, asking them to leave a review. The result was over 100 glowing reviews in just a few days, which "allowed me to sell easily, " says Cortes.
Business is booming now, so much so that DECEN has just opened their first physical store. However, ecommerce will remain a strong focus for the brand.
"I think I have successfully found a great path to sell anything online using Chatfuel, creative content, and an ecommerce site." –Omar Cortes, founder
Rockabye chatbot
Ready to start supercharging results for your ecommerce store? Get started with Chatfuel today, enjoy your trial for free, and see the difference very soon.