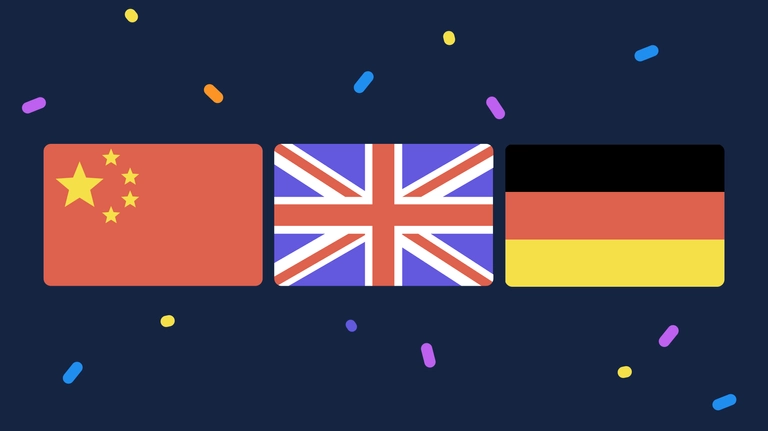 Published June 6, 2022 in
Why chatbots are an ideal solution for a language-learning business
Engage more students and reduce operational costs with automation. Students will receive customized tuition on their own schedule.
The demand for language-learning tools and solutions is high because of globalization and international businesses. As a result, any resource simplifies the language-learning process and is a welcome addition to the market. One innovative tool that's particularly well-suited for this objective is a chatbot.
To illustrate how well Facebook automation can help students pick up a new language, we spoke with Sarah Bromley, who built a bot called Go Correct to help students learn English. It has helped over 2,000 users practice their English skills, and it also won an award from the British council for digital innovation in language teaching. We asked Sarah to share her experience.
Why bots are a powerful language-learning solution
If it were easy to learn a new language by simply reading a textbook, everyone would be doing it. However, most students are more successful when an instructor personalizes the lessons and teaches them one-on-one or in a group. With language bots, students receive customized tuition, but on their schedule and at their own pace.
"Native speakers are vital for language learning, but interaction with real humans can be difficult or expensive to arrange. If a chatbot designed to behave like a human could provide that interaction for free and on-demand, this would be hugely beneficial to a language learner, " explains Sarah.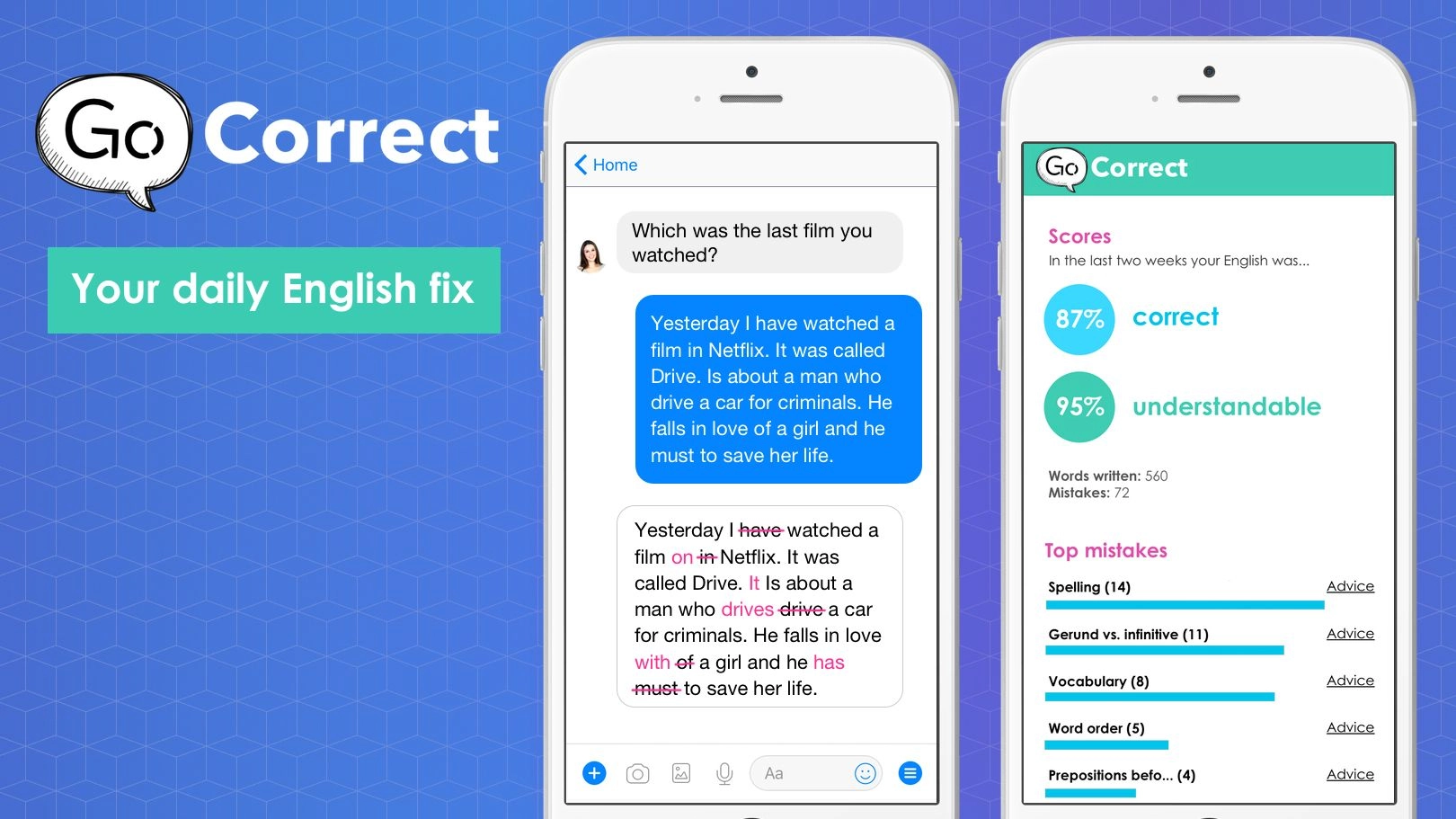 Before building a bot, Sarah "piloted a product version, just by manually sending messages on WhatsApp" to her students. She already knew that advanced language learners "would like a chance to practice every day by writing a short text and having a native speaker correct it."
So, although this method allowed her to offer her students that personalized, one-on-one element, Sarah knew that automating the process would make things far easier for everyone. So now, she uses the bot instead to "provide quick and easy access to snack-sized practice or instant answers, " available to the students at any time.
Chatbots work so well for language learning because they automate communication on Facebook Messenger. "These days, everyone is using messaging apps. So it makes sense that regular study or practice is ideal for delivering through a chatbot, " Sarah tells us. In addition, bringing this new learning experience to a familiar app is fun and exciting for users. They're "generally intrigued and delighted by automation, " says Sarah. She shared student feedback with us:

Tips for building a bot for your language-learning business
A bot can benefit your business, whether you run a language course or provide one-on-one teaching to students. The Chatfuel platform is free and easy to use. Before building your automation, take a look at our best tips:
Humanize your bot. You can give it a name and persona to make it user-friendly and welcoming to users. Sarah also invited human instructors: "My bot sends daily questions, and a human checks and corrects the students' answers."
Engage students. Combine lessons and exercises with interactive quizzes. Your bot can share photos, videos, and GIFs. It's an effective way to make the experience even more captivating for users.
Try sequences. "I chose Chatfuel to build my bot because it's quick, free, and easy. The key feature I use sequences", shares Sarah. This feature lets your bot send messages to particular user segments at specific intervals, similar to an email drip campaign. For example, you could have it send a lesson about food-related vocabulary in Spanish on day one, a quiz on that vocabulary on day two, and a recipe for a Spanish dish as soon as it completes both items.
Consider building a multilingual bot. Your students aren't the only ones who can learn to speak multiple languages. You can reach and engage even more potential users with a multilingual bot.
Automation provides a convenient and engaging way to deliver lessons and other content to your language learners. Sign up today to build an interactive Messenger chatbot and take your language business to the next level.