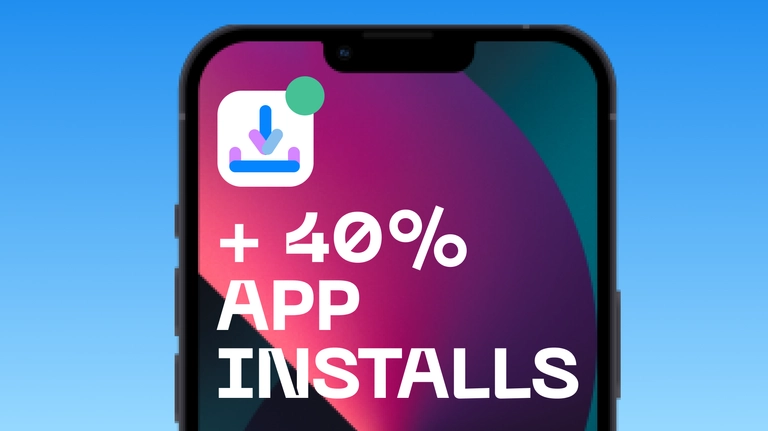 Published September 15, 2022
Media company earns 194% ROI with a Messenger chatbot
A media company uses Messenger chatbots to lower cost per acquisition to $0, increase app installs by 40%, and earn 194% ROI.
Media companies always seek ways to engage their audience by creating compelling and interactive stories. As a result, Messenger has become one of the fastest-growing channels regarding engagement.
Read on to learn how a media company leveraged Messenger chatbots to lower cost per acquisition to $0, increase app installs by 40%, boost organic engagement by 30%, and earn 194% ROI.
Chatbots' potential and the problems they can solve in the media industry
Earlier this year, one of India's leading news and media outlets approached CodEye Technologies, a Messenger marketing agency in Delhi, India, to help them find ways to engage and re-engage with their readers in the digital age.
The media company knew they needed to use social media and messaging apps to recapture the attention of their target audience. The CodEye team was confident they could build a chatbot to help their business.
"Early adopters are increasingly moving to bots to stay connected with their customers, " shares CodEye co-founder Swayam Dhawan. "The power of real-time push notifications for sharing media articles and snippets can't be handled any better than via bot, " he adds. Dhawan immediately saw the potential of chatbot technology in the media industry, and their customer's four main problems automation can solve:
Failure to retarget ad traffic. The media company wasn't taking advantage of the warm leads they got from users who had engaged with ads but didn't convert;
Not enough app installs. Their mobile news app has excellent speed and UX, yet they were getting just 20-30 app installs for every $100 they put into Facebook ads. "Depending on the traffic source, they were spending an average of $5 to acquire one app download, " says Dhawan;
Low engagement. As a leading news and media outlet in India, the company has a solid reader base and a fairly strong social media following, but they have a very low engagement with their readers, with a measly 2% on their Facebook Page;
Tied up team with manual, repetitive tasks. The media company struggles to streamline the tasks of their customer service team as their process of communicating with their customers was extremely inefficient and repetitive.
A Messenger chatbot in the campaign plan
The first order of business was to fix the retargeting issue to gain valuable prospects at a low cost. They began by building a Facebook Messenger chatbot in Chatfuel, which became the key to eventually overcoming all four of the brand's main challenges.
"Getting app installs was okay, but what about the traffic they acquired that didn't install the app? That was the issue we needed to fix first, " says Dhawan.
The Messenger chatbot CodEye created was built using custom PHP and Javascript code to direct users to the mobile app on both Android and iOS phones. It shows teasers for top news stories and information with multiple news categories, live sports scores, and a news-search function.
The chatbot also imports the latest headlines via RSS feeds and offers surveys and quiz funnels for engagement and data collection. When a user clicks on a headline to read a story or taps Read More, they're redirected to the mobile app (if installed) or to the App Store to install the app.
Using Facebook Ads Manager, they ran two simple campaigns to get a solid user base for their bot, which then grew exponentially, thanks to the highly effective Facebook ad campaigns they ran next.
The Chatfuel automation helps CodEye achieve their customer goals
The CodEye team mainly used four tools and features in Chatfuel to achieve results for their customer.
Bot links
Bot links send a user to a specific part of your bot instead of Welcome Message. The CodEye team shared a bot link in their customer's Instagram and Facebook Stories. Instead of opening the bot's Welcome Message, the bot link directed users to an engaging message relevant to the Story's content.
Reengage messages
The team then sent reengage messages to the new bot users, telling them about a refer-and-win program. CodEye used Tambola, a popular game in India, to incentivize users to share the offer with their friends. This brought them many warm leads.
Lookalike audiences
Gaining access to the new bot users' Facebook IDs in the process, the team was able to create a lookalike audience for Facebook ads. They made custom audiences to target users similar to those who:
previously installed the app;
had clicked the Send Message button on the customer's Facebook Page;
had liked or taken any other actions on the page earlier.
Eventually, their bot had enough users that the referral funnel gave them a steady stream of warm, new traffic.
User attributes
CodEye's kept interacting with their chatbot users through regular campaigns and different funnels to keep the engagement numbers healthy. For example, with user attributes, they kept track of which type of content each user was most interested in to send them more of it.
The result: increased ROI and organic engagement
Thanks to their Chatfuel bot, the CodEye team was able to solve all four problems their customer initially faced and bring impressive results:
The power of retargeting allowed the media company to gain 194,000 bot users by spending only $1,000 on ads;
Their cost per acquisition went from $20 to $0 once there were enough users for the referral funnel to do all the work;
Since CodEye fixed the retargeting issue, the media company gets 25,000+ app installs per month, a 40% increase from before;
At the time of this writing, CodEye had gained 200,842 total app downloads for their customer;
A few months after implementing a chatbot, the media company enjoyed a 30% boost in organic engagement on its Facebook Page;
In addition, the CodEye team set up a feature to automate FAQs about selling ad space, so the bot now handles about 90% of the repetitive tasks and questions on the topic.
Swayam Dhawan's advice for others looking to build better funnels to improve results for their business:
"First, do not make it overcomplicated. Second, understand your target audience. Then create a plan to engage them, and use a chatbot to minimize ad costs. If you can get that right, everything else will take care of itself."
Grow your business with Chatfuel
The results CodEye achieved with a bot are within reach for businesses across all industries. You can also build a chatbot with Chatfuel — no special knowledge or coding skills are required. Sign up for a free account today.