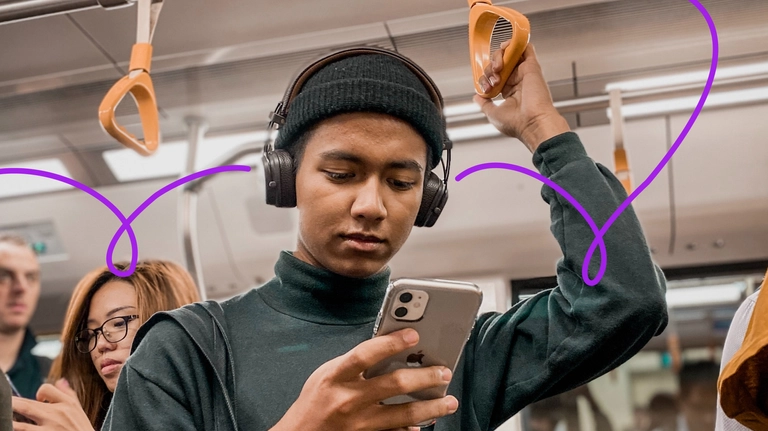 Customer re-engagement: what is it and how it works
Automating customer re-engagement reduces work stress and increase interaction. Learn how a Chatfuel bot can improve your re-engagement.
Consistent interaction with customers is crucial to the success of any business. According to project.co, 46% of companies have lost customers due to poor communication. Clients still need information on products and services before deciding. A communication system is necessary to handle this, and we have a perfect one.
This article will dive deeply into customer re-engagement and its importance. We'll also give you tips for your re-engagement campaign and how you can automate your marketing activities. It doesn't get better than this, so let's begin.
What is customer re-engagement?
Customer re-engagement is renewing the customer's interest in your brand. Direct marketing channels promote your services to customers who have used your services before. It's a system that ensures customers learn more about your business offerings and come back for more purchases. Customer re-engagement is also the practice of sending ads to customers that have shown previous interest. The promotional strategy is engineered to direct them from the intention stage to making a purchase phase.
Reconnecting with your customers can happen using multiple channels. Beyond the highly recommended Facebook Messenger chatbot, you can use live chat, email, SMS, and messenger as a powerful tool with an open rate of 90%.
Why is customer re-engagement important?
Customer re-engagement isn't just about giving customers a virtual greeting. Instead, it's an opportunity to connect with clients on a personal and relatable level. Urban Outfitters, for example, blends humor and emotional appeal. The campaign uses creative design formats and witty statements to engage customers like the format below.
Can we please stay together forever? Check:

[ ] Yes. Our love is REAL (and I want to receive UO emails)
[ ] No. It's over; goodbye (remove me from your list)
It's also an opportunity to remind them why you're at the top of your game. This intention was the driving force for the online bike store Chain Reaction. The brand created a re-engagement email that covered the services the brand had in store, all with a $10 discount code.
Re-engagement also gives you a better communication channel. For example, the Taiwanese e-commerce retailer 3D Mats creates and sells quality products. They had clients who needed quick responses but couldn't meet up manually. So it harnessed chatbot technology to create a system that created a campaign to promote new items to its customers. As a result re-purchase rate rose by 30% with 47% of customers buying other recommended products as well.
Using this strategy, the brand takes on a down-to-earth approach which sets it apart from competitors.
How does re-engagement work?
The customer re-engagement process starts with research and analysis. First, you need to confirm why customers stopped engaging with your business before trying to reconnect with them. For instance, if you use email marketing for client interaction, you must examine your newsletter strategy to improve email delivery.
Next, your search results will determine what re-engagement strategy to go with.
Send an update email if most of your customers have many unpurchased items in their carts. Such campaign helps solve the issue of increasing the open email rate. Also, you can host periodic customer events exclusively for existing customers. It creates a feeling of commitment and loyalty to your brand.
Finally, you'll know the process has been successful when customers send feedback or buy new products. Facebook Messenger users are expected to grow to 138.1 million in the US alone. With the messenger rate up by 70-80% in the first hour, the best way to guarantee deliverability is by using a messenger chatbot.
Chatbots and re-engagement: a perfect match
An automated messenger bot is a game changer by any customer interaction standard. These are the top benefits of chatbots in your re-engagement campaign:
A cost-effective interaction service;
Eliminates tedious and monotonous customer engagement practices;
Creates a platform for seamless live communication, guaranteeing brands can attend to more clients;
Gives insights into consumer behavior;
Extensive compatibility and integration with sales, customer service, marketing, service helpdesk and more;
Easier to scale to meet up with business growth;
Guarantees brands can live up to corporate promises and consumer expectations.
How Chatfuel handles business re-engagement
Re-engagement is a big deal here at Chatfuel. We've seen quality brands lose loyal customers due to a lack of customer interaction processes and strategies. Considering this, we developed these features to assist brands in their messenger bot marketing;
User attributes
An attribute is something like a tag assigned to a user. There are two types of such tags. The first type is called system attributes. It contains information provided by Facebook, which you can't change: gender, first name, locale, etc. The second type is called custom attributes. You can create and change them: product category, quiz answers, etc.
With attributes, you retain user information and personalize their experience. For example, refer customers by name, mention some information they previously shared, or even segment your audience within your bot based on their attributes.
Entry Points
These are the channels for bringing users to your Facebook or Instagram bot. Entry points vary depending on your preferred platform. For example, Facebook Shops let users communicate with an automated Facebook Messenger when they visit your online store.
Alternatively, settings like story mention and story reply have interactive bots for users that interact with your Instagram story. Entry Points for both platforms work similarly, with Entry Eoints like comments autoreply for Facebook and Instagram pages.
Re-engage messages
With a Messenger chatbot, you get multiple re-engagement message formats. However, you can only send your messages after 24 hours have passed. The One-Time Notification lets your bot send a follow-up message to a user that's subscribed during the waiting period.
You can bypass the 24-hour rule by sending message tags. That said, you can only send four types: account update, confirmed event update, post-purchase update, and non-promotional subscription.
Sponsored Messages
Sponsored Messages are paid ads that operate outside the 24-hour window. So you can only send them only to customers with previously engaged with your bot. They're also cost-effective, as we spend $9.19 on average to send 1,136 messages. That's equal to the amount paid by SMS-marketing providers and double the impact on customer interaction.
Broadcasts
This communication channel is a crucial instrument in your customer re-engagement. First, you get access to our promotions, which let you categorize customers and boost revenue by sharing relevant updates. We also send out your newsletters accurately to subscribers without them being flagged as spam.
Finally, we retrieve and review customer feedback concerning your business operations. Our findings are necessary to improve your services and increase the overall client experience.
Get your re-engagement campaign going today
According to Zendesk, 69% of customers are willing to communicate with a bot. This setup takes the stress of interacting with customers round the clock.
At Chatfuel, we've researched the importance of customer re-engagement. The process is more straightforward thanks to a chatbot for Instagram and Facebook Messenger and Broadcasts for more distinct re-engagement operations. Sign up now and launch your re-engagement strategy. With our help, customers will be heading back for more in no time.