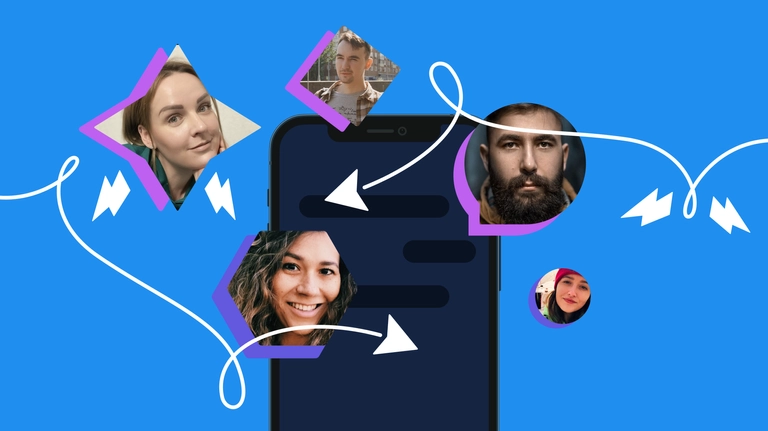 Published July 6, 2022 in
3 best lead generation strategies for technology companies
What is lead generation strategy? Read about best lead generation strategies for technology companies and choose one that fit your business
Attracting customers is one of the main parts of any business. For tech companies the market is even more competitive when you add other international players in global markets. Luckily, acquiring new customers with lead generation strategies is something any business owner can learn.
What is a lead generation strategy?
Your relationship with any customer always starts the same. You need to find people who are potentially interested in what you're selling. In marketing, this process is called lead generation. You guide your clients through the marketing funnel to eventually sell them your products. For many businesses creating a simple website and asking customers for their email via a form might work just fine. But to truly scale up your business you need to become flexible and try different effective lead generation strategies.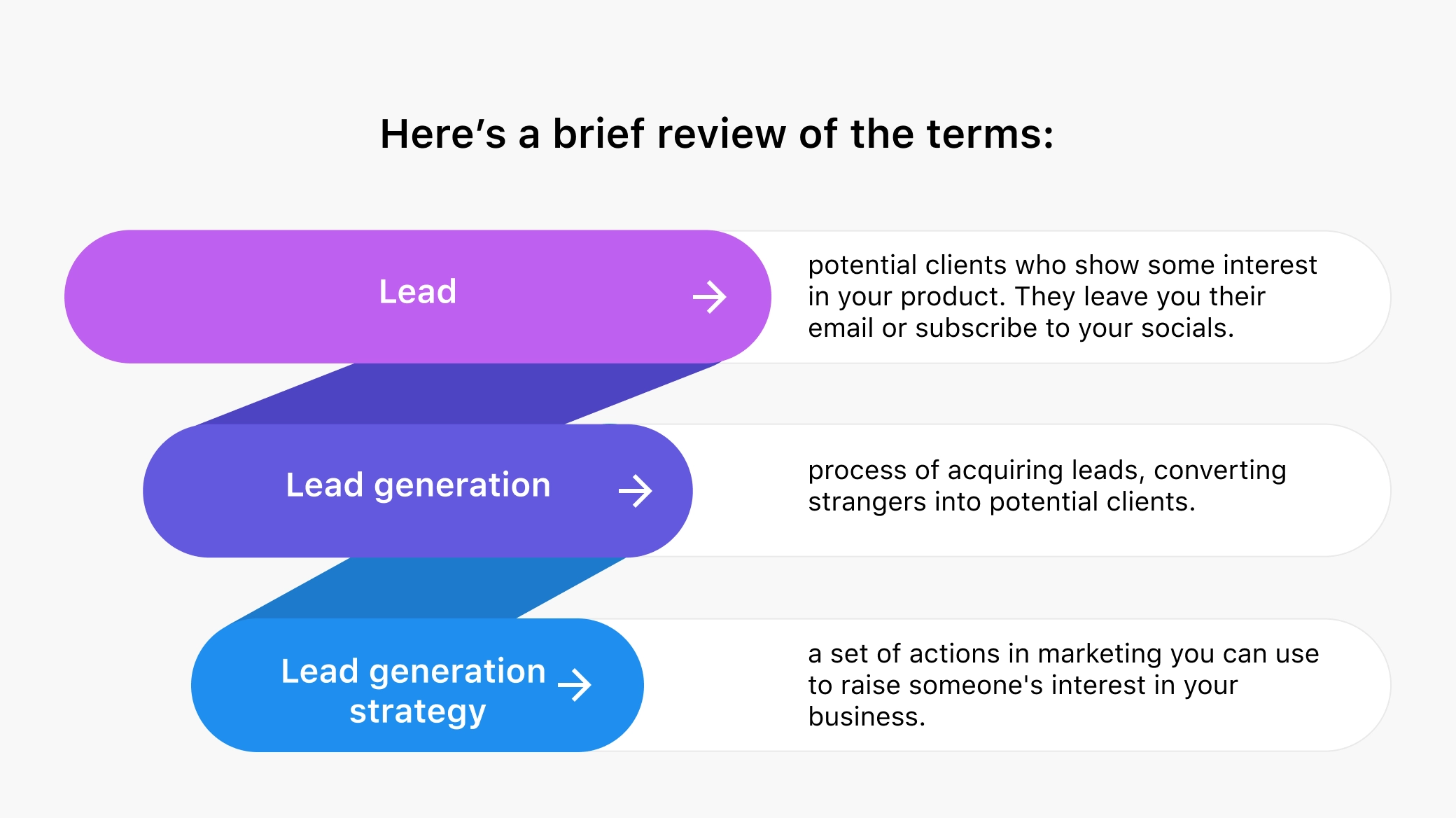 Such strategies include building landing pages for your website, republishing your content elsewhere, hosting online events and many more. Trying out and testing different strategies is a must for any business owner. Below are 3 lead generation strategies that will help you get more leads. They'll also show you ways to better qualify your leads and attract customers who are more likely to buy.
Building landing pages
Most social media ads or marketing emails want you to click a link. And most of the time this link leads to a landing page. Businesses create such pages on their website with a specific goal in mind: advertising campaign, test-marketing or something else.
Landing pages differ from regular web pages in one key element, they all have the same goal — to lead your visitors to a call-to-action or a CTA. Simply, to make them do a certain action. A common example is to include buttons like 'Sign Up' or 'Try free', or to provide a form to ask visitors for their contact info. A landing page takes someone who's interested in your product and converts them to a potential customer.
The most common and effective way to use landing pages is to choose a CTA and then ask people to leave their contact info. It could be an email or a phone number, or both. This way, you can continue communication and cultivate their interest in your product.
Works best for
Software companies, e-commerce, B2B or a small to middle business owners. Most companies benefit from landing pages.
Content syndication
Content syndication is the process of reposting content from your website to third-party websites. You can republish anything: articles, video tutorials, blog posts and guest columns. But since Google doesn't like duplicated content, you need to follow certain rules. Otherwise, your customers won't see your content in search top results. So instead of duplicating the original, syndicated content refers to it, which helps you keep a healthy search engine optimization (SEO) score.
A simple way to try this strategy is to do a Google search for ''originally published by" or "original post by". Make sure you include the quotes as well. This will show articles from sites that often post syndicated content. Go through these results and find sites that might be interesting to your audience.
Another way is to start with an already established platform. A site like Medium already has a reader base and a higher authority compared to your website. Find someone who writes about similar things and ask them to republish your content or start your own column and do it yourself. Either way, make sure you refer to the original content in all of your reposts.
Works best for
Companies who already have their own blog and want to expand their audience, for example, Zoom, Dropbox or Chatfuel.
Organizing webinars
An online webinar lets you interact with potential clients, answer their questions and address their concerns. A casual atmosphere of a webinar doesn't feel like a one-on-one interaction with a sales manager. This naturally builds an organic relationship and shows people they can trust you.
To prepare for a webinar, answer two questions: who and what. Answering the 'who' helps you choose a segment of your auditory. For example, decide whether you want to invite your current customers only or attract new leads via social media like Facebook. For the 'what' part, choose a format. Do some planning and prepare materials, if necessary. When you are ready, make an announcement on social media and host your webinar. Your main goal is to answer any questions or concerns your leads have and remove any doubts they got about becoming your client.
You can quickly test this strategy on social media without creating a website or any web forms. After you get your content ready, sign up with Chatfuel. It's a no-code automation platform for social media like Facebook and Instagram. In our case, we need it to gather leads from comments, so when people leave a comment to your webinar announcement post, your bot will react and collect emails or phone numbers automatically. Connect your page to Chatfuel, open Home tab and use Get Leads From Comments template. Change text information and tweak this template to your liking. Then, make your announcement post and enable automation. You'll start receiving leads.
If the strategy works and you like the results, you can expand automation for webinars even more. Everything from start to finish: collecting leads, sending out invitations, providing a Zoom link to the webinar and exporting your leads to a Google Sheet. This frees up a lot of time for you to scale this strategy and even get more customers.
Works best for
Any size technology company can benefit from webinars. Tech giants like IBM use this strategy and offer customers valuable info to nurture their leads.
Try, then scale
There are plenty of other lead generation strategies. We recommend choosing one or two at a time, depending on your goals and the resources you can allocate. After you evaluate the results and feel comfortable, try to explore new strategies and scale up the ones that work.