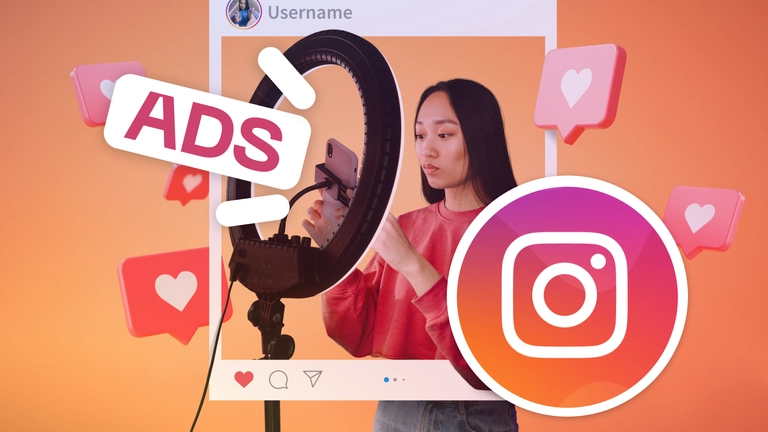 Published October 26, 2022
How to run ads on Instagram in 2022
What Instagram advertising is, types costs, creating and automating ads to reduce costs, save time, and increase conversion and sales.
According to Statista, Instagram has 1.28 billion users now, and its explosive growth rate is rather impressive.
Many active people browse through their feeds at all hours of the day. That's why Instagram advertising plays an important role when a company like yours wants to stand out.
Learn deep dive into how to run Instagram ads in this article.
What Is Instagram advertising?
Simply put, it is a paid service that businesses use to promote their content.
Instagram advertising is effective. It claims that 60% of users say they find new items on the site, and 75% of users act after being impacted by a post.
Types of Instagram ads
Let's look at the main types of Instagram ads.
Instagram photo ads
Instagram is a visual social media site. Since sharing images is the big point, having creativity is essential for effective advertising. The simplest method for doing this is through photo ads within your Instagram posts. Photo ads include a photo, a description, and a call-to-action button: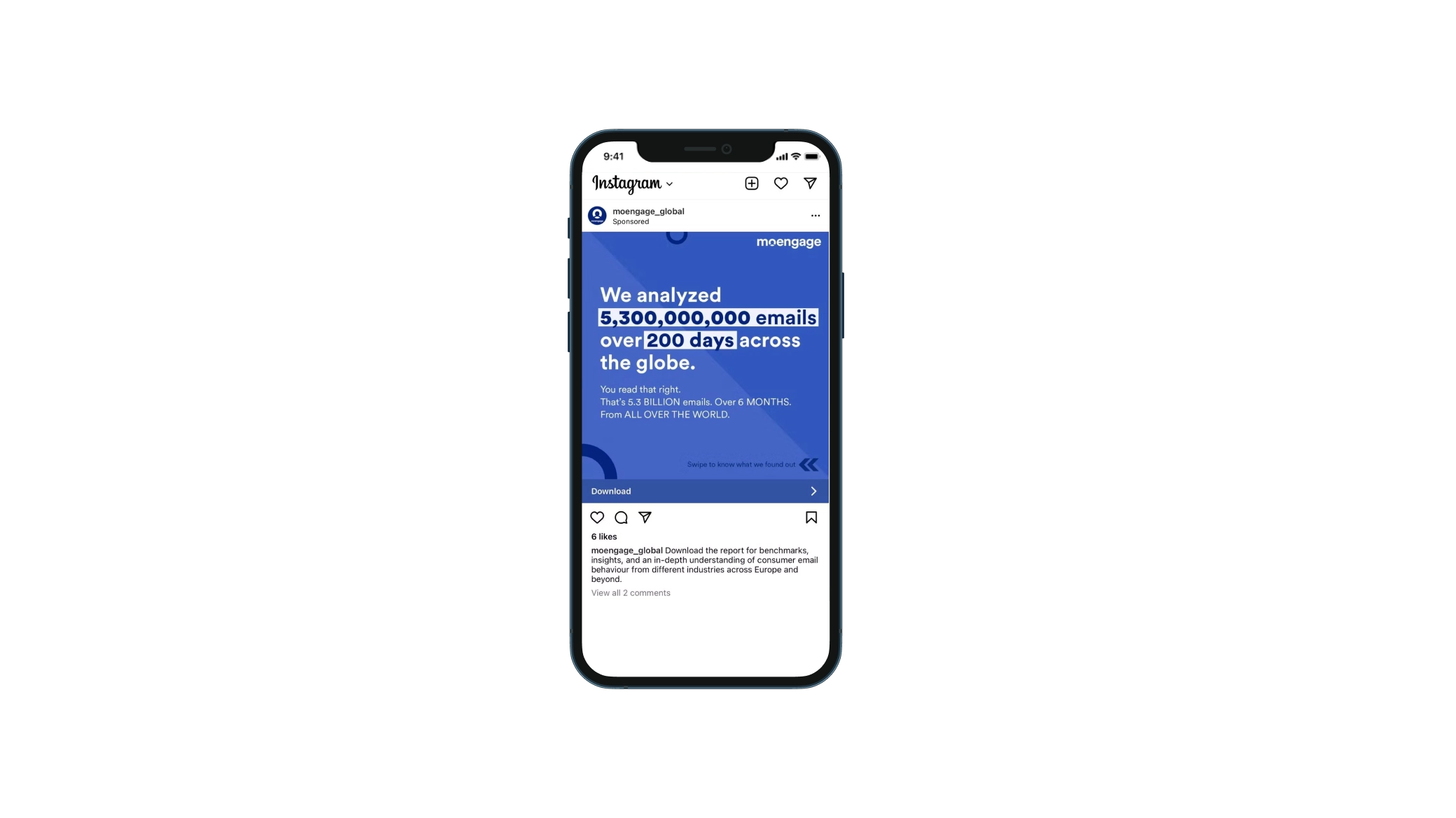 Instagram video ads
People enjoy viewing videos, including occasionally video commercials. And now Instagram allows you to share not only photos but videos as well. That's why you can test this format for your business.
Instagram collection and shopping ads
Collection advertisements look like a typical Instagram photo post. But you can tell this is a collection ad because of the tiny shopping bag in the lower left corner.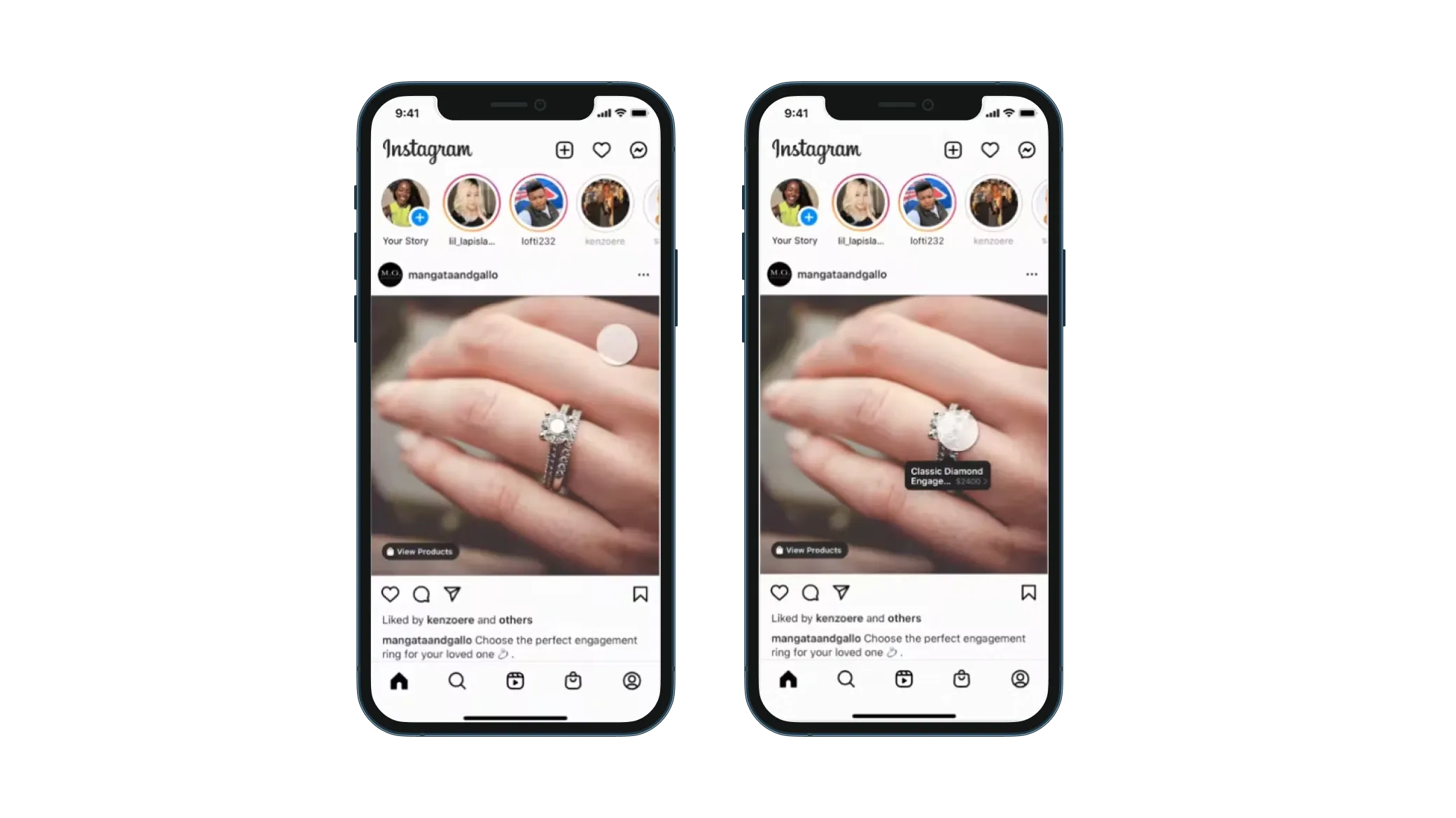 The advertisement links you straight to the items mentioned in the post when you click on the shopping bag. A link in it takes your target audience to your shop page as they tap on the image in a shopping ad.
Instagram explore ads
Like other Instagram ads, Instagram Explore ads only appear in the Explore area of the app.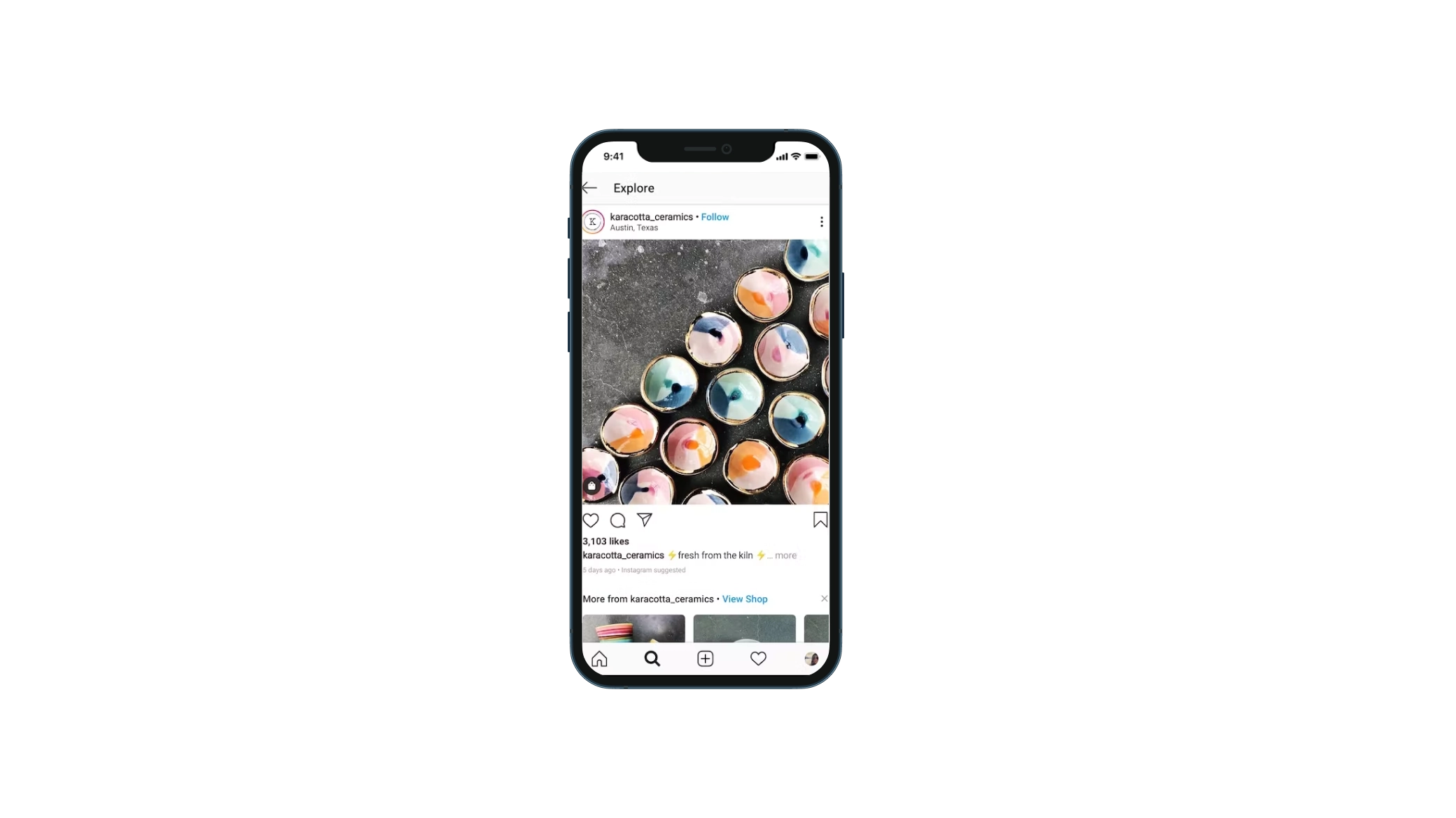 These advertisements appear when a user clicks on a post they find interesting, not in the Explore grid that appears in the pop-up window. Your ad shows up as people scroll down to find more related information.
Instagram carousel ads
With this format, you can display many scrollable photos instead of simply one. Within a single advertisement, there are up to 10 photos to pick from, each with a unique URL. Check out this carousel ad from Clearbit's Instagram account: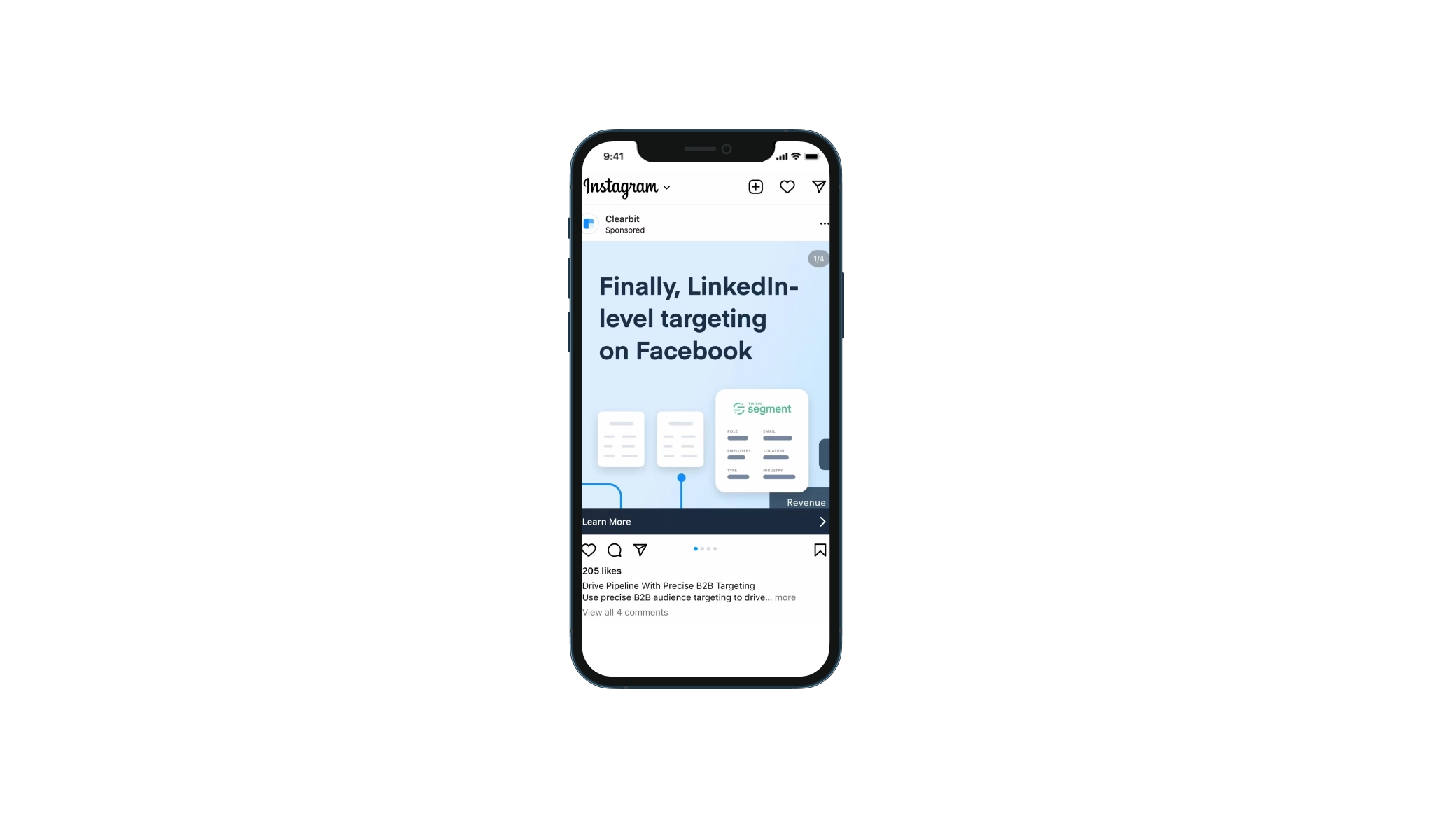 Instagram Story ads
The final two ad categories are not often shown in an Instagram feed. They instead appear in Instagram users' Stories.
Traditional Story ads
Simple Instagram Stories ads have the same appearance as a typical story. Check out this one from Foodadvisor: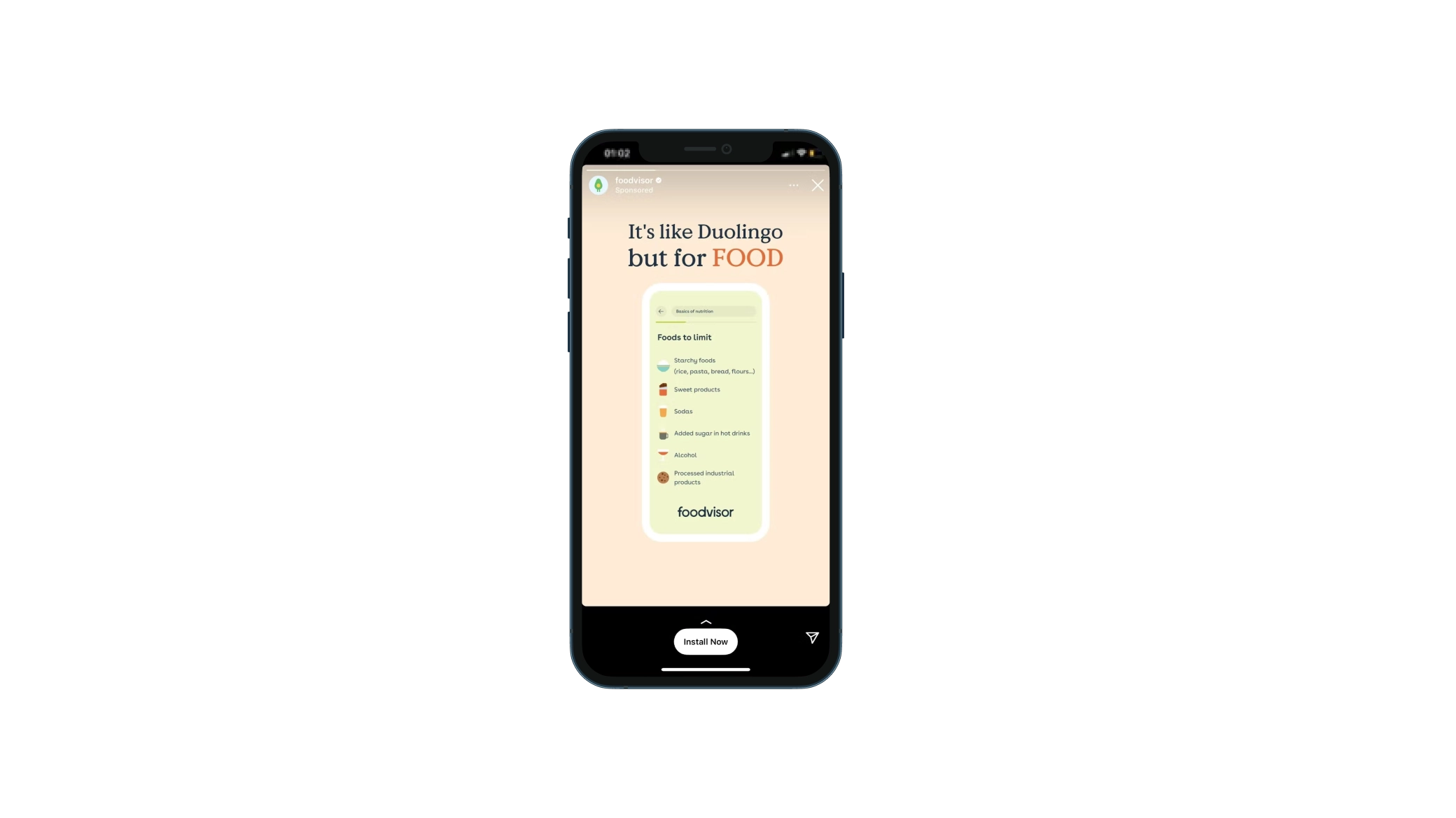 Story advertisements are full-screen images or videos of your choice. They have a swipe-up call-to-action that can direct viewers to your profile, website, or anywhere else you'd like them to go.
Instant Experiences
You can upgrade to Instant Experience story advertisements if a story image or video doesn't appear to pack enough of a kick. These ads, formerly known as Canvas advertising, are renowned for their outstanding capacity to engross the spectator in the advertisement.
The enhanced capabilities of Instant Experience Ads include adorable text tags that highlight certain advantages and the swipe-up choice that directs the user to a website.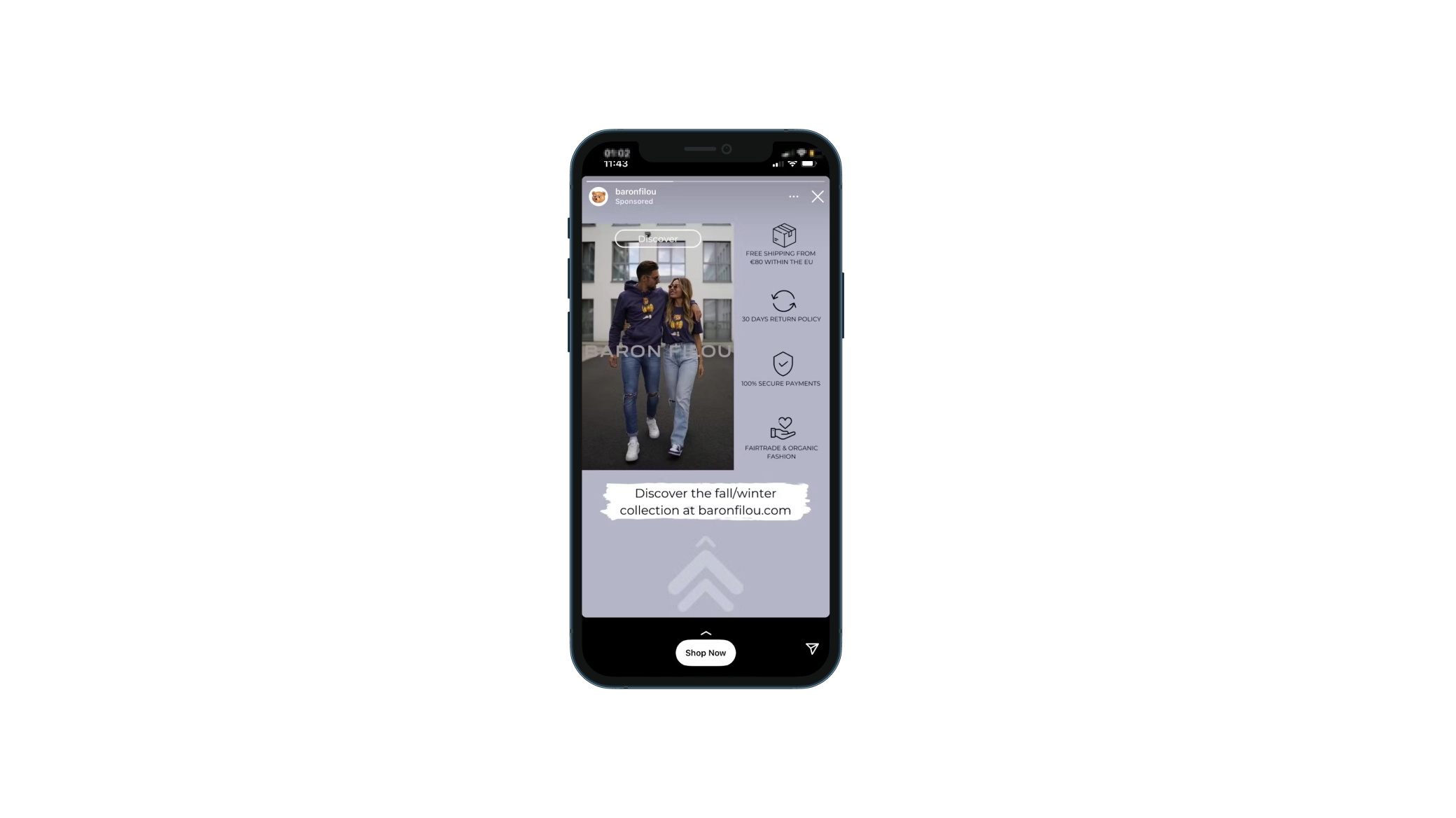 How much do Instagram ads cost?
Advertisers can decide how their budgets are divided. For instance, you can establish a daily or a lifetime budget to schedule your ads to run until the limit is used up. Later you can analyze your Return on Ad Spend (ROAS) and manage your budget for better results.
Here's a brief overview of the average costs
Cost per engagement: $0.01-0.05.
Cost per engagement is an advertising pricing model in which advertisers only pay for ads when users interact with their campaign.
Cost per thousand impressions: $2.50-$3.50.
An impression counts each time your ad is shown on a search result page or other sites on the Google Network.
Cost per click: $0.40-$0.70 (link clicks, reactions, likes, shares, comments).
Cost per click to destination URL: $0.50-$0.95.
How to create Instagram ads?
Instagram doesn't have a built-in tool like Instagram ads manager for creating advertising. But there are two ways to advertise on it: boost a current post within the app or use Facebook Ads Manager to create ads for Instagram. Let's look at both ways closer below.
How to run Instagram ads within the app
Promoting an existing post is the fastest way to start advertising on Instagram. If you have just started learning how to run Instagram ads, select one of your posts that has received the most interaction and hit 'boost post' in the lower right corner: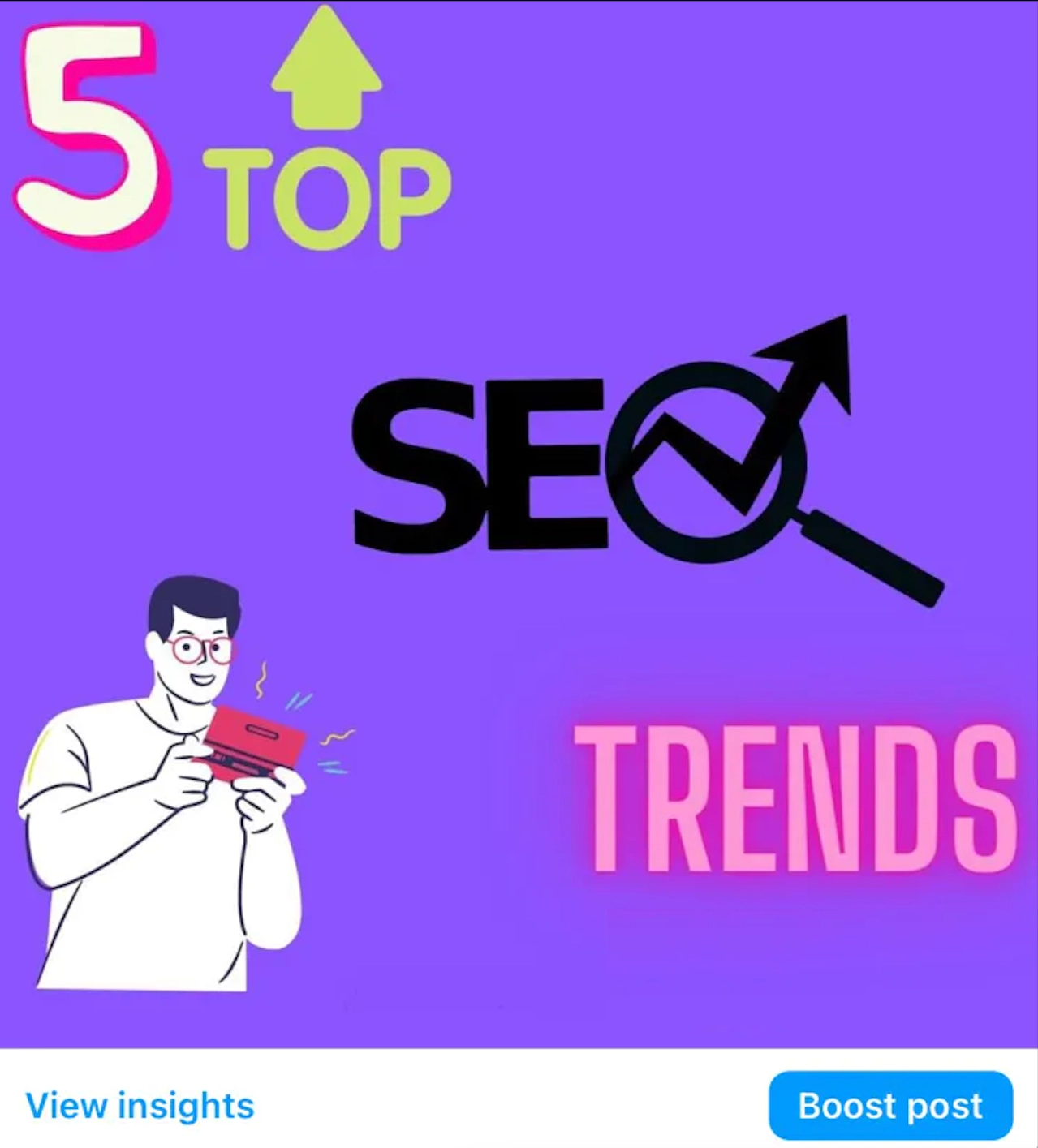 Before you can access the promotion option, you have to create an Instagram business profile first.
How to use Facebook Ads Manager to generate Instagram ads
You can also create Instagram ads using Facebook Ads Manager due to the close integration between Instagram and Facebook. You'll need a Facebook account with access to a Facebook Business Page to use Facebook Ads Manager.
When you log in to your Facebook Page, go to the Ads Manager area, where you can see your active ad campaigns. This area will be empty if you don't have any running, so click 'Create' to begin. Next, select 'Quick Creation' or 'Guided Creation.' Select Guided Creation if you want detailed instructions on building an Instagram advertising campaign.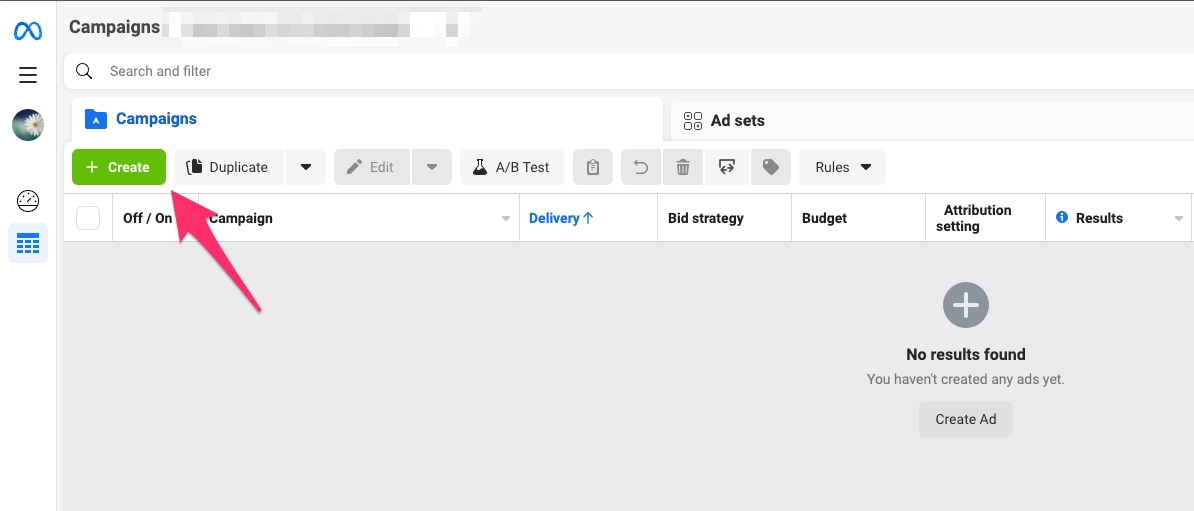 The steps to creating your first Instagram ad campaign are shown below, assuming you are a total newbie and have never used Facebook or Instagram ads.
Decide on a goal
Facebook Ads Manager provides you with a list of goals divided into three categories:
Next, choose where you want to send the visitors who click on your Instagram ads: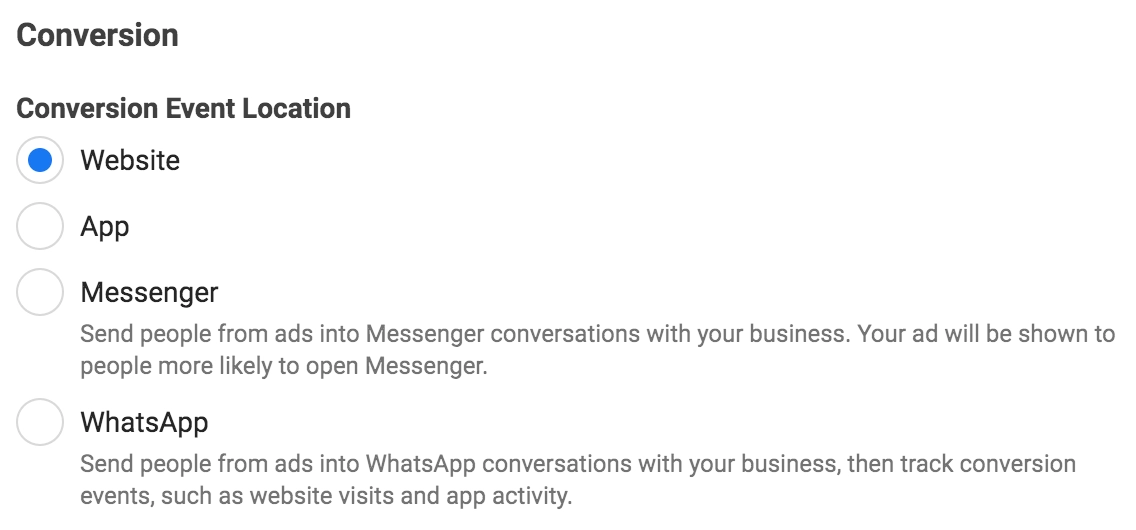 ‍
Name your campaign
You can use a generic name like 'Campaign 1' or add details like the target area, creative style, etc., in your campaign name. This makes it simple to distinguish between several campaigns and gauge their effectiveness.

Next, decide if you want to compare campaigns to find the most effective approaches. Instagram will do A/B tests on several campaign versions and give the most money to the one that performs the best.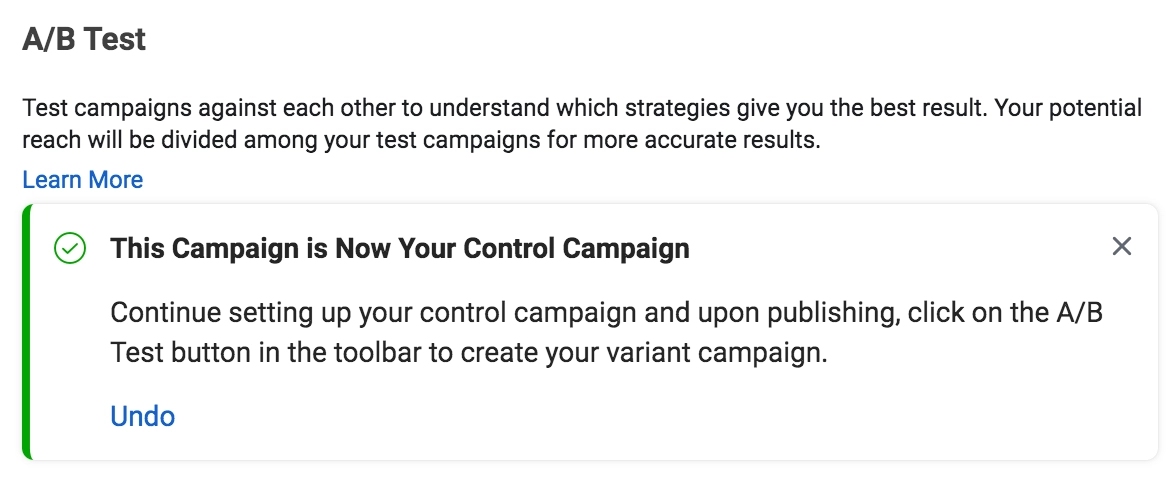 ‍
Establish a budget and a timeline
You can specify in this section how much money you wish to spend on your advertising campaign and for how long. Campaign Budget Optimization selects the advertisements that perform best and allot your budget to those.

Determine who you want to reach
Using audience targeting, you can set up your Instagram Ads to target particular demographics, interests, and behaviors. For example, you might be marketing a product and want to reach US millennials. Therefore, choose 'US' as the location for audience targeting and 'gadget' and 'technology' as the interests under Detailed Targeting.

Additionally, you have the choice to target Custom Audiences. These typically include website visitors, but they might also relate to previous customers whose contact information is on your list.
Decide where to position your ads
There are two ad placement choices available in Facebook Ads Manager:
Automatic placements. This function distributes your adverts throughout several properties according to where they are most likely to be effective.
Manual placements. This option lets you choose the properties you want your adverts to appear on.
Check the boxes for Instagram-only properties after selecting manual placements for Instagram advertising.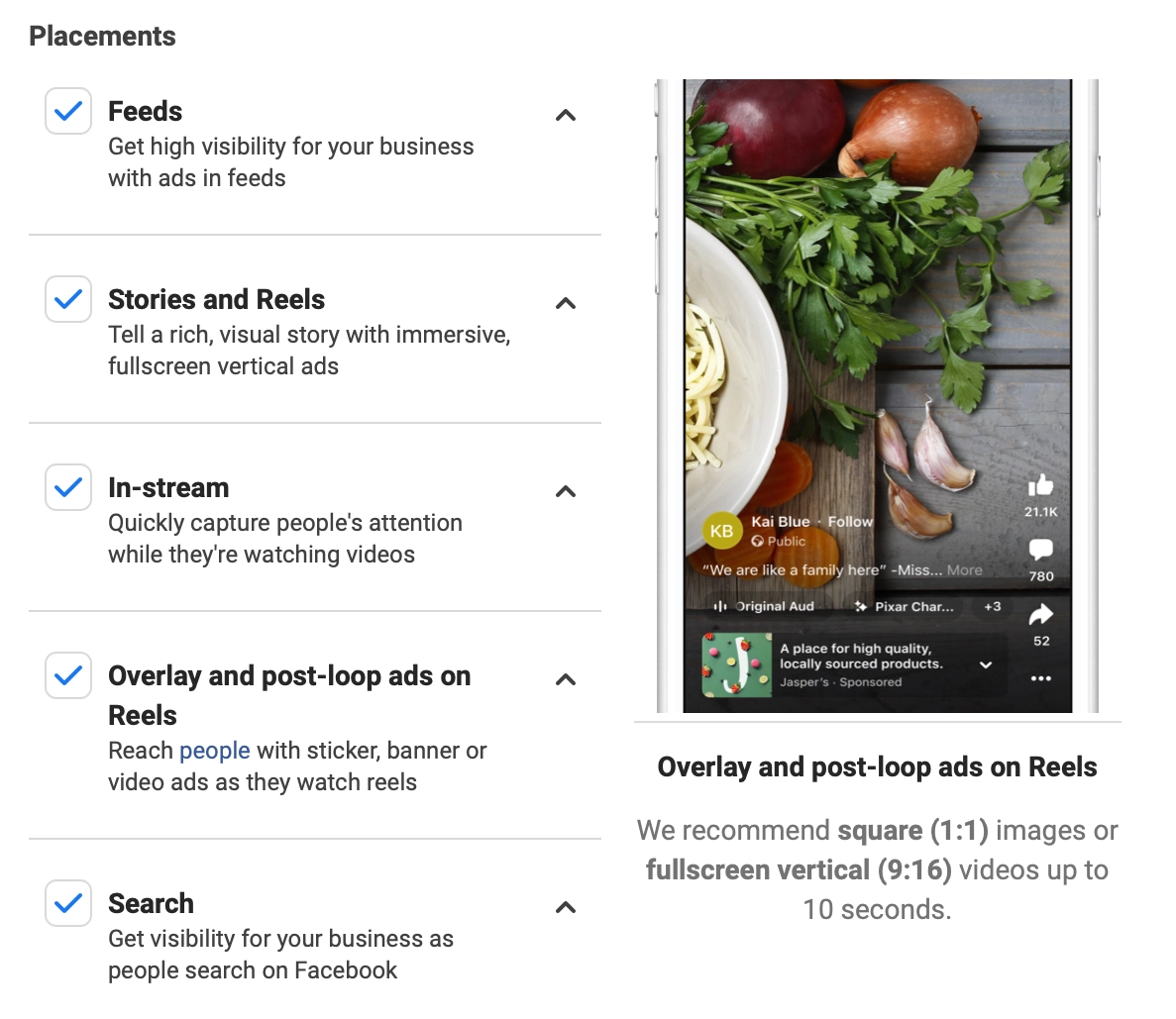 Create your first Instagram ad
This stage involves selecting a specific ad type, uploading ad creative, and writing the ad content. There are the following ad formats: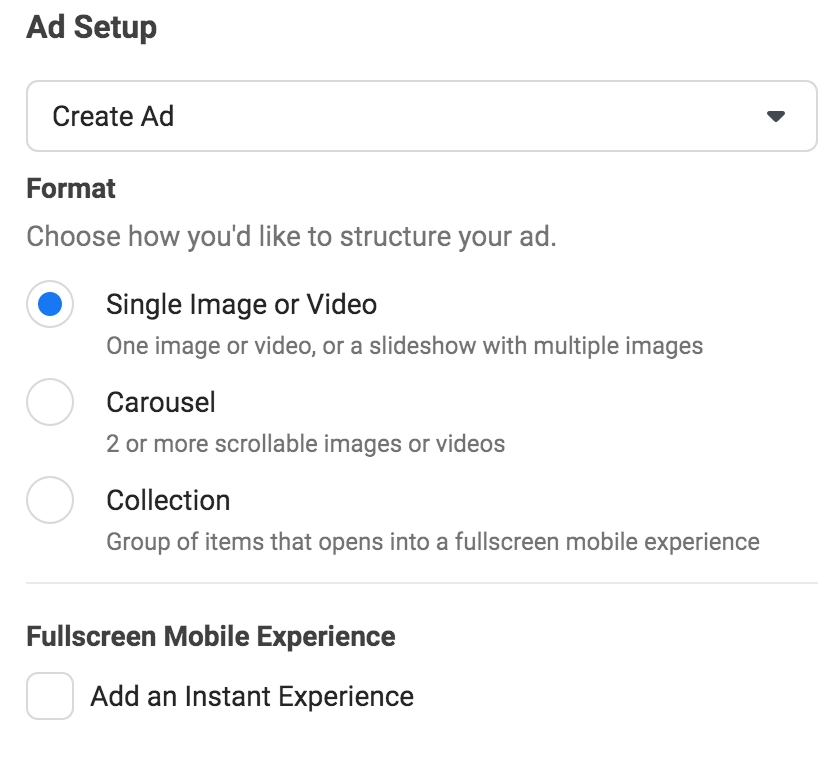 Pick a format that works best for your Instagram advertising campaign.
Next, add an appropriate creative to your ad and create a written description for it.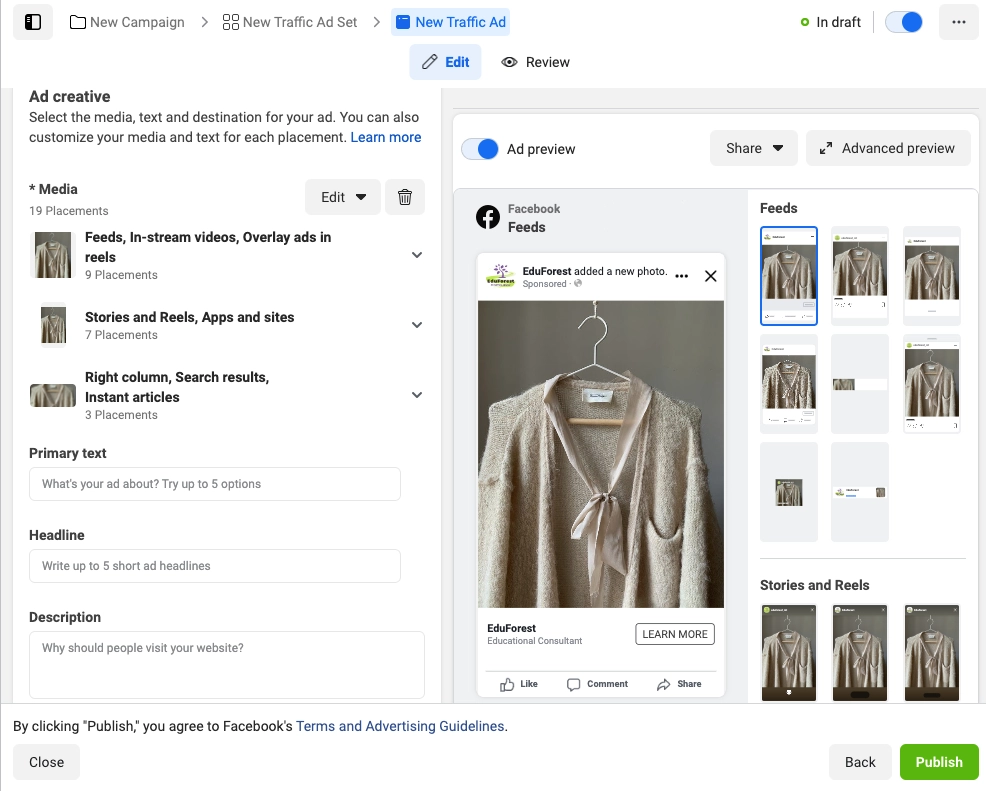 Activating 'Conversions' as the campaign target lets you choose the call-to-action message that best fits your campaign and target market.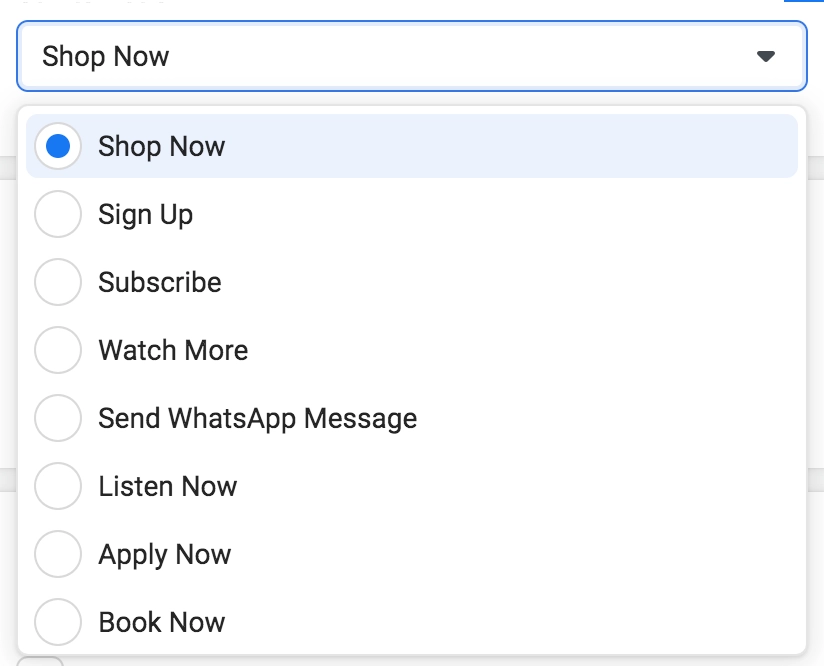 When everything looks great, push the green 'Publish' button. All done, congratulations on your first campaign.
Save time with Chatfuel automation
Chatfuel is an automated conversation tool. It engages with customers on your behalf and lets you reduce costs, save time, and increase conversion and sales. Browse our free templates for Instagram and Facebook, or build your own chatbot and use it to generate more leads, motivate them to shop, collect and export their data, and more.
Sign up with Chatfuel today to experience automation for your business with 50 conversations for free.