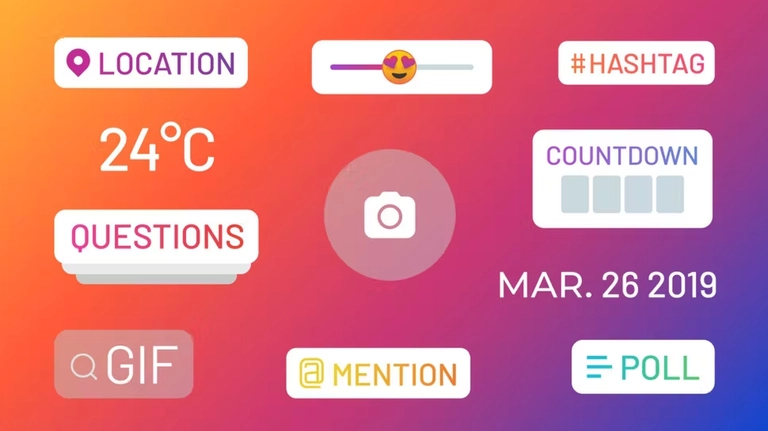 Published October 11, 2022
Instagram polls: what they are, types, and how to create them
90% of people on Instagram follow at least one business. Learn how to use Instagram polls as a better engaging content go-to solution.
Instagram has been instrumental in the success of businesses over the years. 90% of people on Instagram follow at least one business, making it perfect for growing a community and deepening connections with current and future customers.
However, the average engagement on an Instagram business account post is a measly 0.83%. Hence the need for better engaging content styles to boost engagement. Instagram polls are a go-to solution here.
And in this article, you will learn creative and effective ways to create them.
Types of polls you can use in Instagram stories
You want to make more sales through engagements, but you don't know how to? No worries. Just select the poll type below to make it handy.
Emoji reaction poll.
This poll allows your audience to react to your story queries on an emoji slider. No matter your industry, this is an effective way to harvest your audience's opinions.
Sticker poll.
Using the sticker poll, you give your audience two response options to whatever question you ask, and they only need to tap the sticker icon to respond.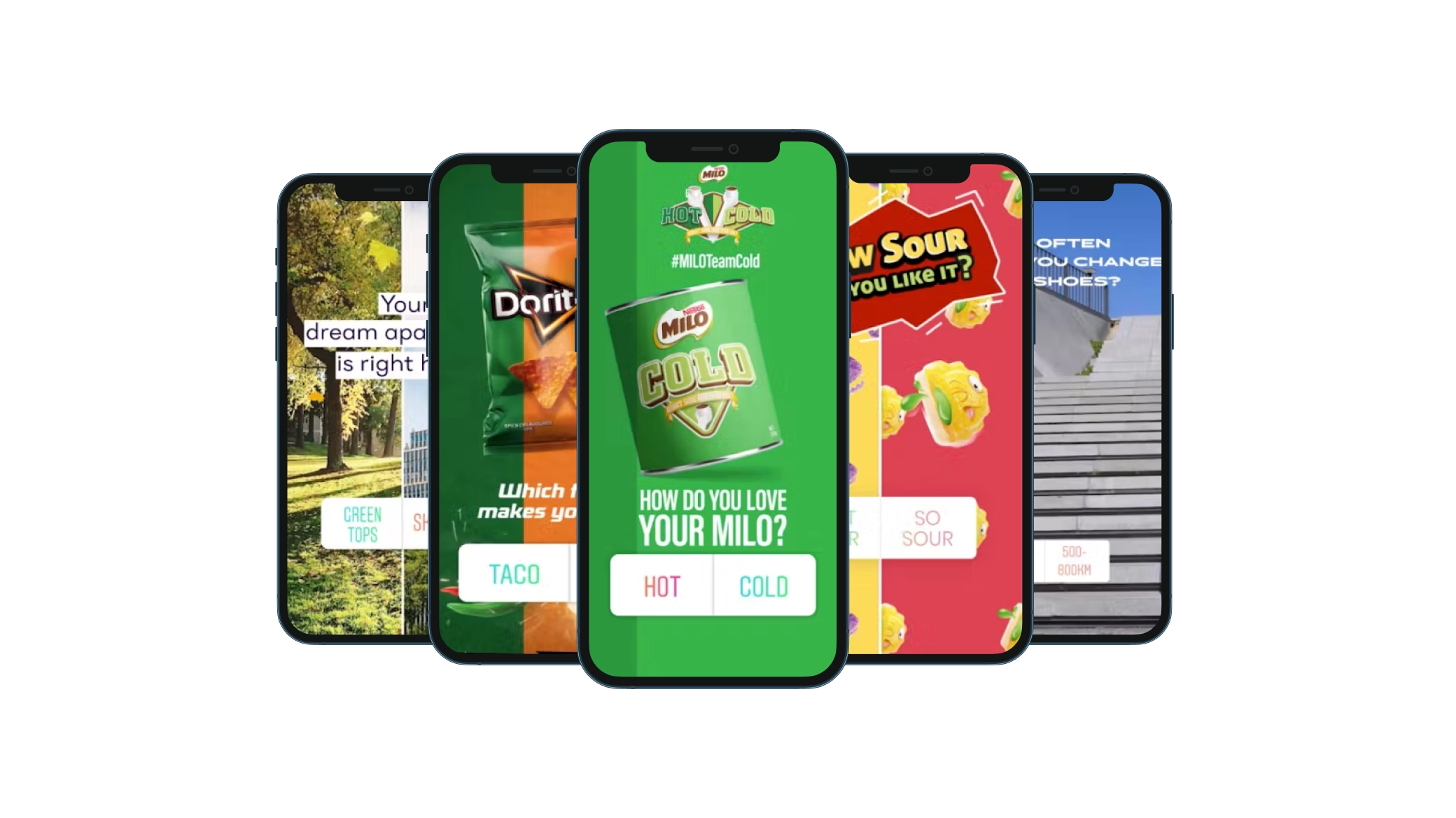 The question poll.
On this Instagram poll, your audience can type in their responses directly in an answer box. We recommend using short poll questions for better engagement.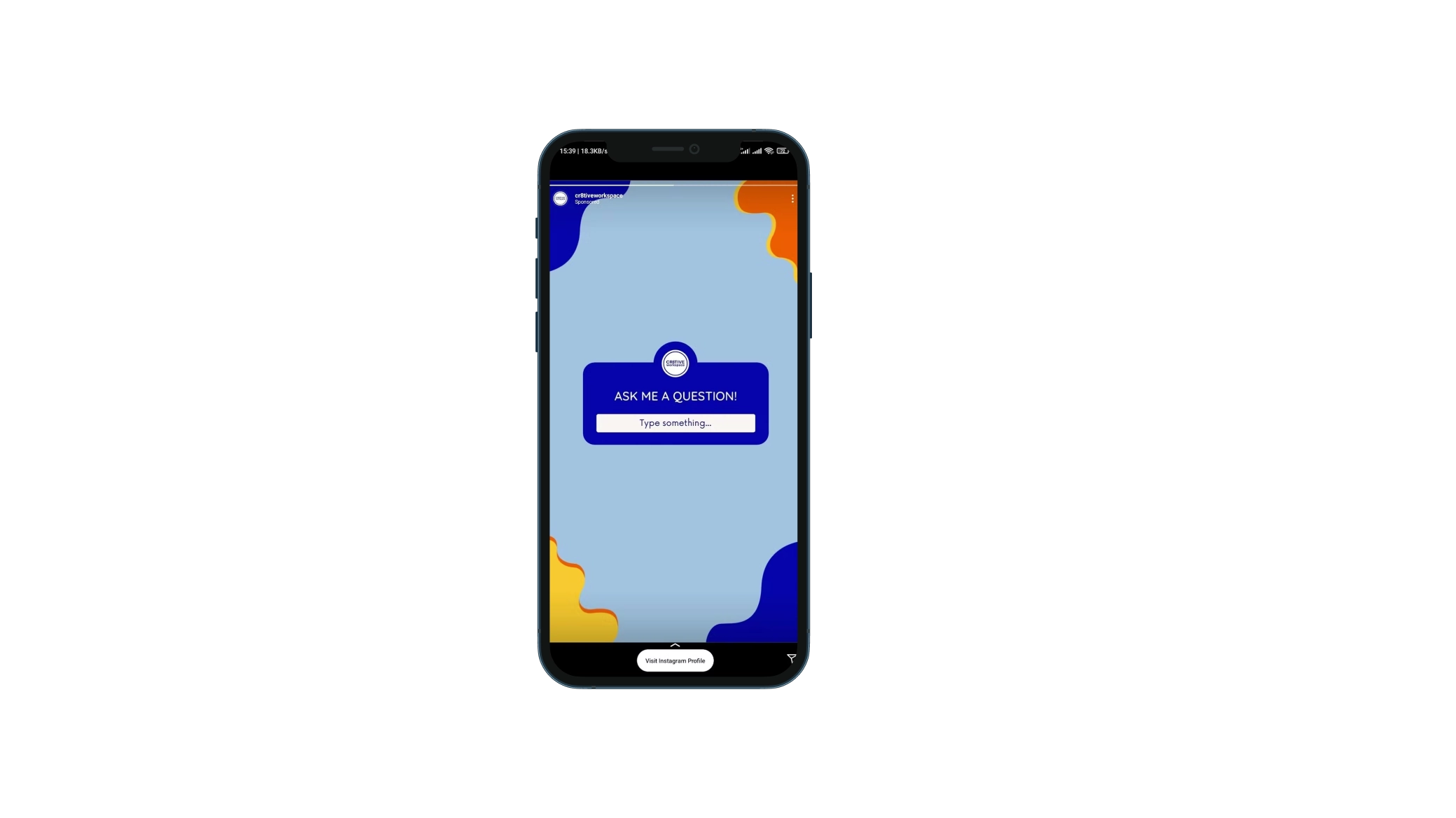 How to create Instagram stories polls
Now that you know the types of Instagram polls you can create, I'm guessing your next question is how to create a poll. So let's get into it.
Click the "your story" icon. As you do with Instagram stories, tap the icon to open the option bank.
Choose the sticker option. Tap the sticker feature and scroll until you see the poll sticker.
Type in your question. Instagram polls are to get your audience's opinion about a particular thing, so type away.
Position your poll sticker. If you wish to use a picture or video and don't want the content covered, simply change the sticker's position or resize it.
Fill in your answers. You can use the default 'yes/no' or different responses for your poll answers: text, emojis, or both.
Publish your poll. Click the 'your story' or the 'send to' option to post your poll. Viola! You are done.
How to view the results of your Instagram polls
Open your Instagram stories.
Click the poll post.
Tap on the 'seen by A' option.
This will show you who viewed your poll, their responses, and even those that viewed it without responding.
Four ways to use Instagram polls
Be it a small business or a midsize venture, here are some creative ways to use an Instagram poll for marketing your business.
Engage your audience. You could ask for their stance on a social cause.
Gain traction for a new product or service launch.
Harvest information about your audience's needs through question polls.
Create interest in your upcoming events and product updates.
Instagram poll ideas
Coming up with creative ideas can be a mental strain, so we gathered some of the best-performing polls and examples of how to use them.
Quizzes

You can make a poll like this: "In what city did our last event take place?" with answers like: A. London B. Lagos C. Madrid D. Paris

This or That. For example: "This or That, Burger or Pizza?"
Would you rather? An interesting example is, "Would you rather Binge-watch movies at home OR go to a cinema for it?"
Never have I? For example, "Never have I ever eaten on a mountain before? Add yours below. "
On a scale of 1-10. The emoji slider poll example fits right here. "On a scale of 1-10, how much do you love parties?"
Converting Instagram engagements to sales
While getting engagements is essential, the most vital aspect is conversion/sales. However, that will be impossible without adequate follow-ups like responding to DMs or collecting customer feedback. Of course, this is time-consuming for a business owner, but we have a solution.
By integrating Chatfuel into your business account, you can make automated marketing communications in social media like:
Responding to comments under your Instagram posts, DMs, and story mentions.
Manage common customer questions and automate your responses.
Giving out promo codes and recommending products or services.
Boosting Instagram ads.
Collecting customer feedback and info.
Booking appointments and calls.
Exporting data and more.
Conclusion
By following the Instagram poll strategies listed above, you will surely get a spike in your Instagram engagements. And by signing up for our no-code chatbot-building platform, you will finally be able to scale more smoothly without worrying about missing new leads and market research.
‍