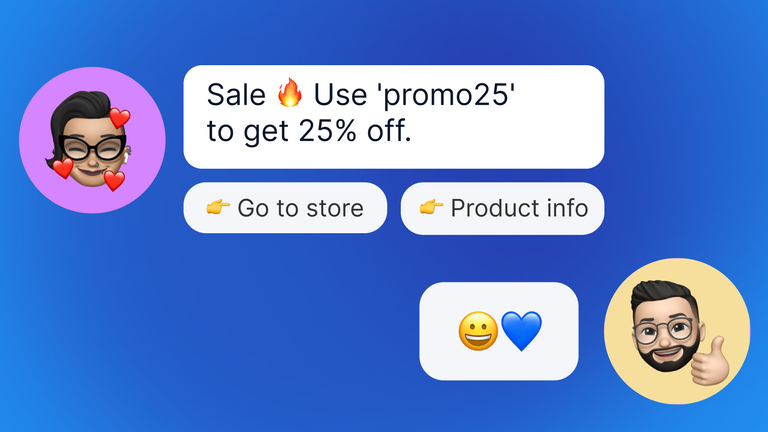 Published November 9, 2022
What is a chatbot and how can it benefit your business
Chatbots are the future of work productivity. Find out what they are, how many ways they can benefit you, and how easily you can build them.
In this age, you're not paying for a product or service; you're paying for the experience a company provides. Every interaction is a small step toward a sale. So if you're too busy to respond when your customers visit your page, they're thinking of taking their problems and money somewhere else with every lost second.
The good news is you only need one automated agent to give 100% attention to all your customers and take care of their needs — a chatbot. So let's dive in to discover more about chatbots.
What is a chatbot?
A chatbot is a computer program that simulates human conversations. It uses artificial intelligence (AI) and natural language processing (NLP) to interpret what your customers are looking for and give them relevant answers. Users can interact with these bots through a chat or voice interface by asking questions exactly how they would start a conversation with a human.
Think of them as virtual assistants that make human interaction more efficient.
How does a chatbot work?
When you ask a question, the chatbot analyzes your search intent and matches it with the most relevant response in the brand's database. Your customers can bombard you with simple and complex message requests. You need to choose the right type of chatbot to process their request to keep the conversations flowing.
Chatbot technology allows you to create two primary types of chatbots:
Rule-based chatbots
A rule-based chatbot is the simplest possible chatbot on the menu and the one with the least flexibility in response. That's because the responses are fixed by assigning pre-defined answers to highly specific questions.
Rule-based chatbots are best suited for answering basic queries about your business hours, delivery status, making frequently asked questions interactive, or qualifying leads.
AI chatbots
What makes these chatbots "intelligent" is the use of machine learning (ML). They are initially trained to identify certain words and phrases to trigger a reply, but they also learn from every user interaction to identify more questions and answer more accurately.
AI-powered chatbots personalize your interactions to make them feel as natural as possible by remembering the context of conversations and tracking user preferences. They use a combination of natural language processing, machine learning, and AI to predict what you need more accurately.
For example, if you ask a traditional chatbot about tomorrow's weather, it may plainly reply that it will rain. On the other hand, an AI chatbot can further inquire if you want to set an earlier alarm so you can reach your office on time despite the rough weather.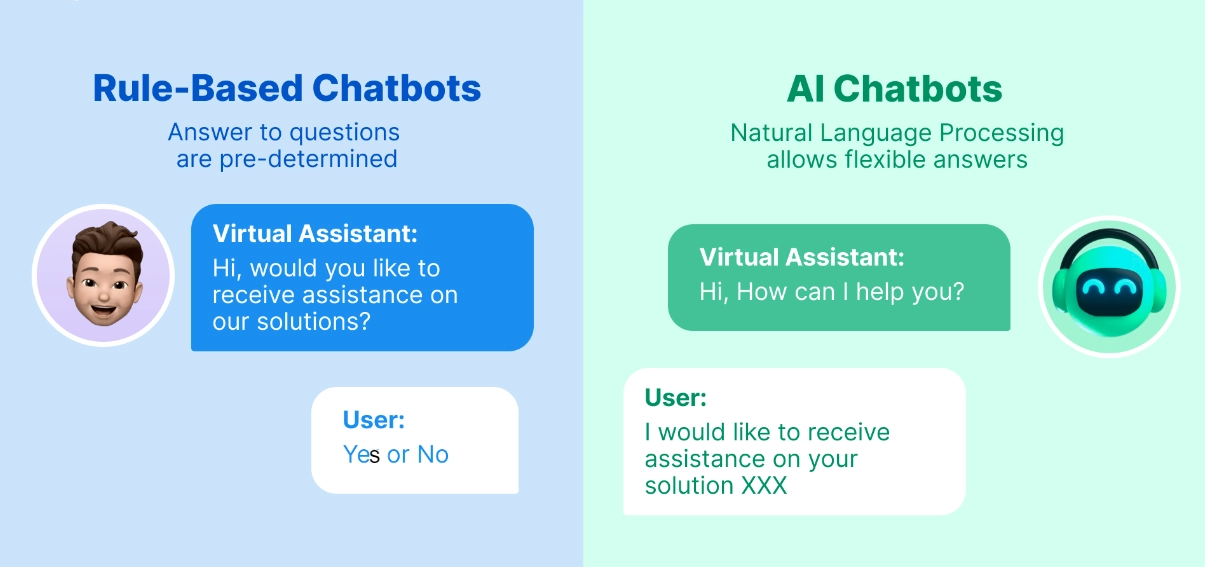 What are chatbots used for?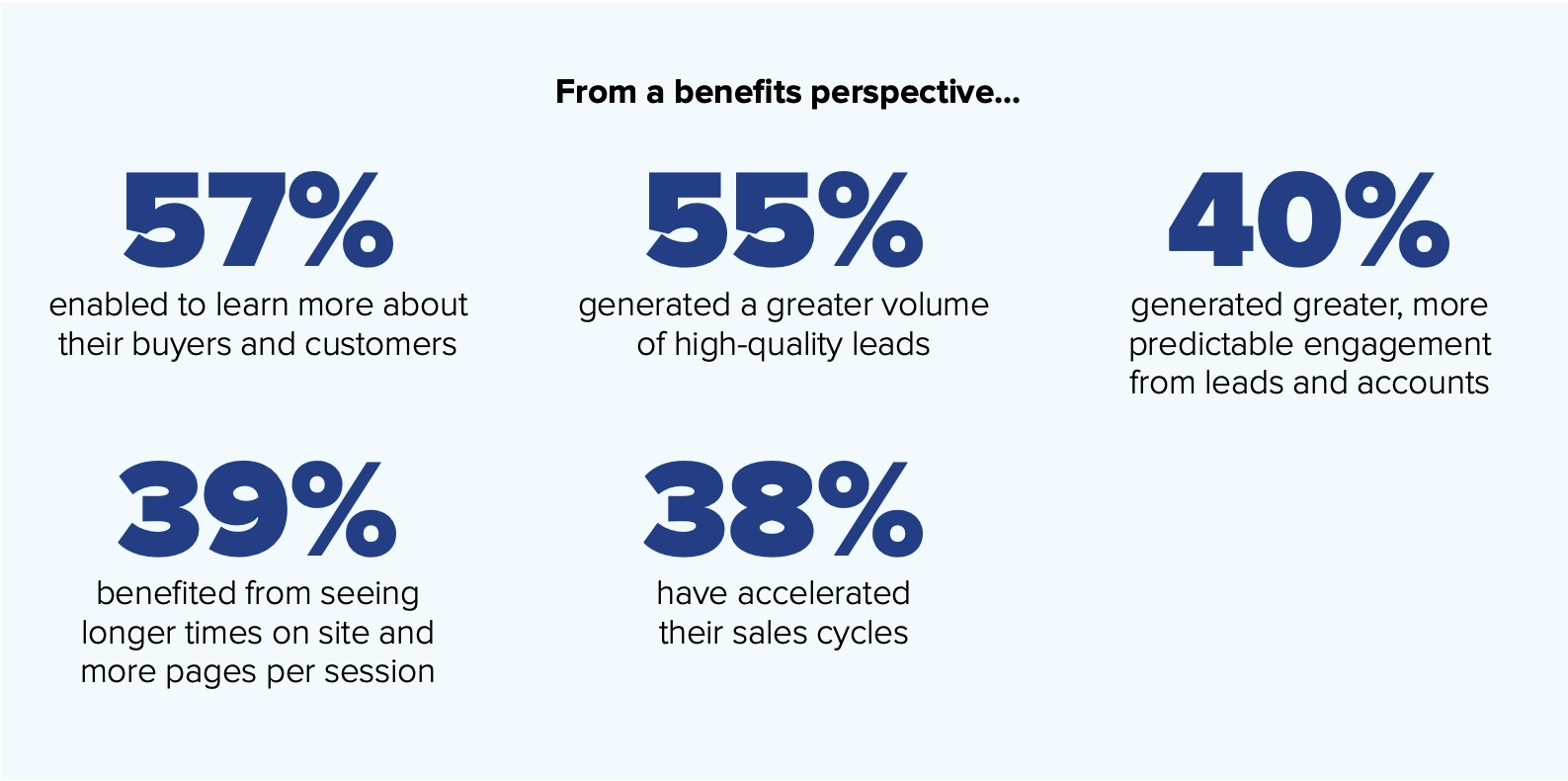 To interact with customers 24/7
‍Did you know that 64% of customers rate the 24/7 availability of chatbots as its most useful functionality? A chatbot can engage with thousands of buyers simultaneously any time of the day, and minimize wait times to answer customer queries.
To improve cost-effectiveness
‍You don't need to build a gigantic customer support team if you want to scale up your business. You can make a one-time investment to integrate chatbots and save a lot of time and money training and micro-managing your team. They can spend more time focusing on essential tasks instead of getting burnt out handling repetitive inquiries. Businesses are expecting to save over 2.5 billion hours and $8 billion in the next two years alone.
To build proactive customer engagement
Chatbots allow customers and businesses to interact more proactively. For example, customers can freely evaluate your product and services without feeling pressured by human agents to make a purchase. At the same time, businesses can analyze what customers are looking for on their landing pages to offer targeted offers. Chatbots can initiate a relevant conversation without waiting for your customer to reach out to them. Also, your marketing and sales team can focus their budget and resources on qualified leads.
To optimize your buyers' journey
What marketers love most about chatbots is that they aren't just another old customer data-gathering tool. Instead, they make the data actionable to personalize every step of your buyer's journey. Many studies have confirmed that 80% of customers are more likely to complete their purchase if they get a personalized experience. Chatbots let you create user segments and sync them with your social media ad campaigns. This allows you to map out your chatbot sales funnel to optimize it to attract new prospects or reengage existing customers.
To expand your presence on the market
‍You don't need to coordinate with customer care call centers worldwide when one multilingual chatbot can do the job.Chatbots can instantly resolve customer queries in their regional languages and operate in every time zone.
Types of chatbots
Conversations pave the way for conversions. So think about all the touchpoints where your business gets into a conversation with your customers.
There are three departments leading your business interactions, and here's how chatbots can optimize each of them:
Marketing chatbots
Marketing chatbots can help present the face of your business more actively. For example, you can send them a welcome message to share your products and services, capture lead information, send a free e-book, promote webinars, new product launches, and much more.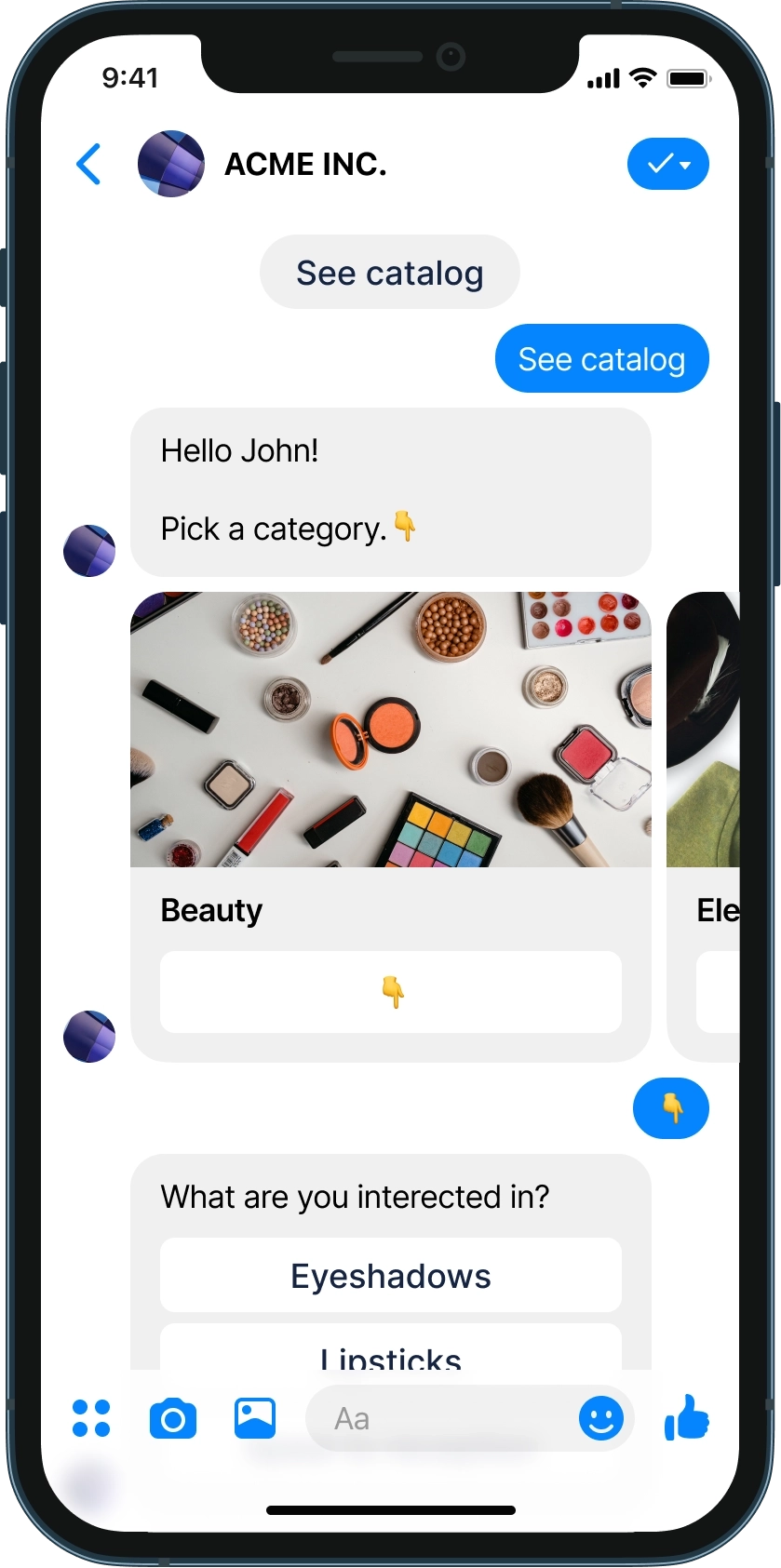 You can even automate contests and run exclusive promos to increase engagement on Instagram and Facebook Messenger.
Sales chatbots
A chatbot can actually become your company's next salesman of the year. It consistently maintains a natural conversation with your customer for different stages of their buyer journey. As a result, it can nurture your leads to accelerate their buying cycles and help your sales agents prioritize closing deals with the most interested customers.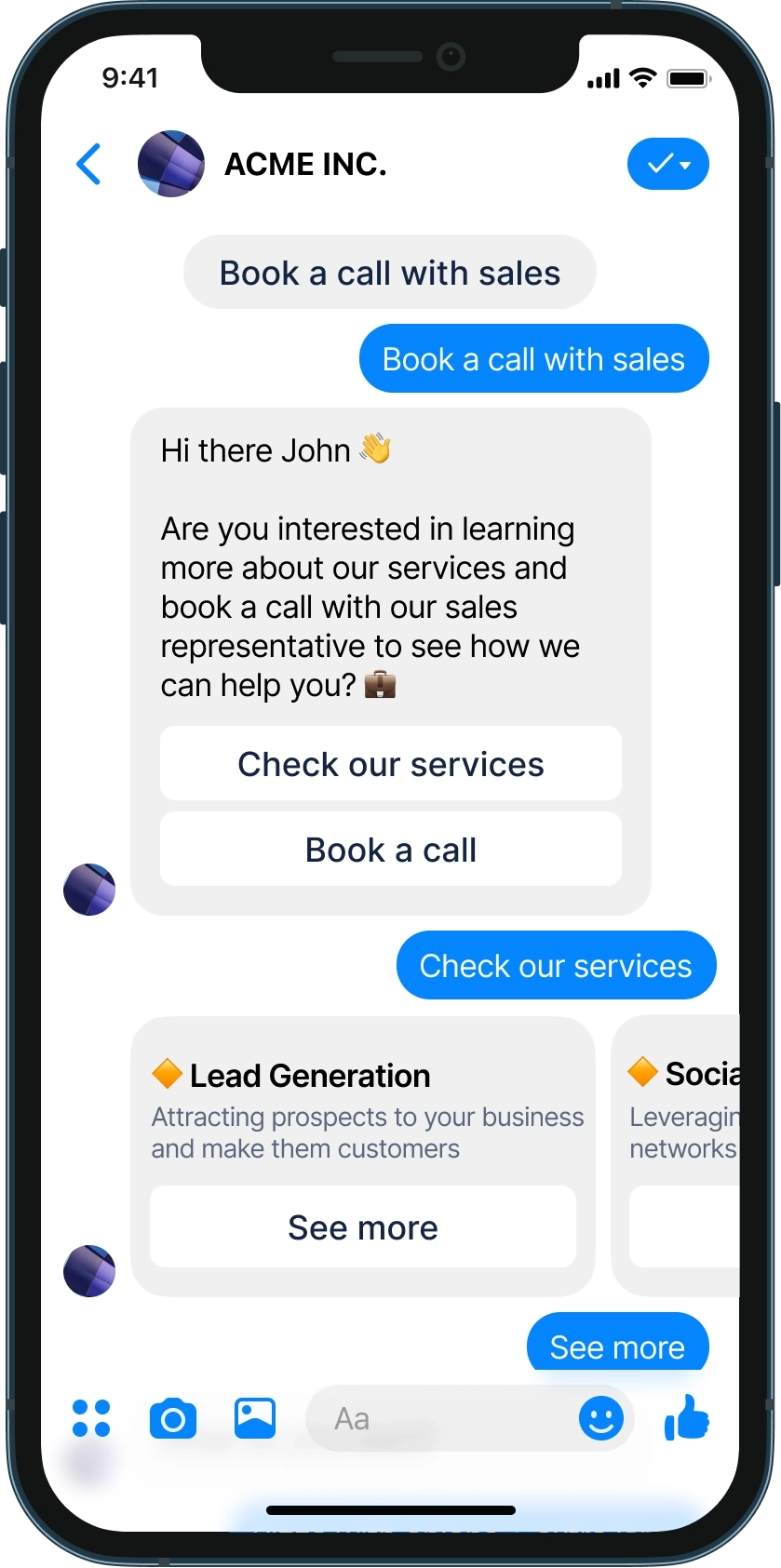 You can use a sales chatbot to take orders, book a call with an agent, share testimonials of clients with similar goals, send reminders to customers for abandoned carts, and upsell them with relevant services.
Customer service chatbots
Out of all the customer service touchpoints, live chat has the highest customer satisfaction level of 73%. For the first time in history, chatbots have enabled businesses to scale up their customer base while cutting costs.
Customer service chatbots can automate repetitive tasks, collect feedback, and conduct surveys, taking a massive burden off your customer support team's shoulders.
How to build a chatbot?
By now, you're probably convinced that chatbots would make your life easier. But you're not yet sure how easy it's going to be to build one. So here's a seven step checklist to simplify your chatbot building journey.
Identify your chatbot's purpose
Each chatbot takes a unique approach to process your customer's query and must be customized accordingly.
What action do you want your visitors to take through the chatbot? For example, are you trying to get more signups for your webinar? Are you collecting user feedback through a form to refine your customer service?
Before designing your bot, you must set a clear end goal, allowing you to measure your success accurately.
Choose your communication channels
You should deploy your chatbot on platforms where your audience will most likely engage with them. You can fit it into a multi-channel strategy across your website, Facebook, Instagram, WhatsApp, and Telegram.
Just try to use the same chatbot stack across all platforms to avoid complications.
Select the right platform for building it
Automation has come such a long way that we're getting closer to automating even building chatbots.
You can hire a team of developers to create it for you, or you can create one without any coding expertise using platforms like Chatfuel. You can instantly connect your business messenger account to start building your bot through the Chatfuel dashboard.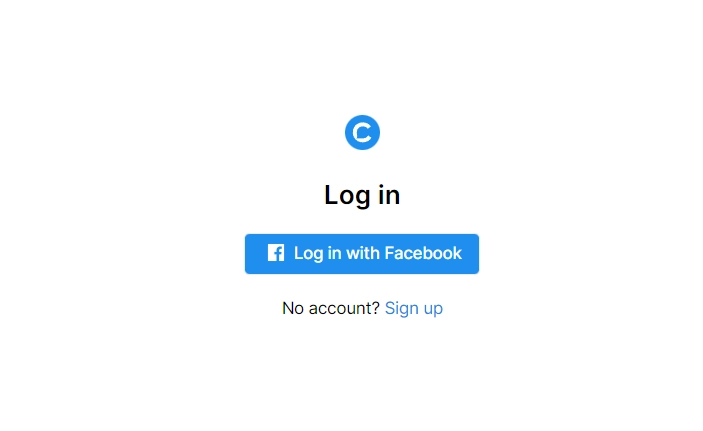 Create your bot conversation flow
The driving force behind a successful chatbot is how human-like it is. So you need to map out all the essential questions, responses, and follow-ups to make sure the conversation doesn't run into a dead end.
If you're confused about mapping out your bot flow, you can use one of the many templates available on Chatfuel that meet your needs. You can even build one from scratch if you want.
Once you start using the drag-and-drop builder, go to Automation → Flows and click on 'Add blank flow.' You can choose if you want to build a conversation flow for Instagram or FB messenger.
It's time to choose your Entry Point, which is the channel through which users start interacting with your chatbot. For example, users can enter your bot through Instagram DM Entry Point by sending yo a direct message on Instagram.

It's easy to visualize how your chatbot will respond even while you build it. It looks like a decision tree, and you can add text answers, buttons, links, media, forms, or dropdown menus in each branch of this decision tree.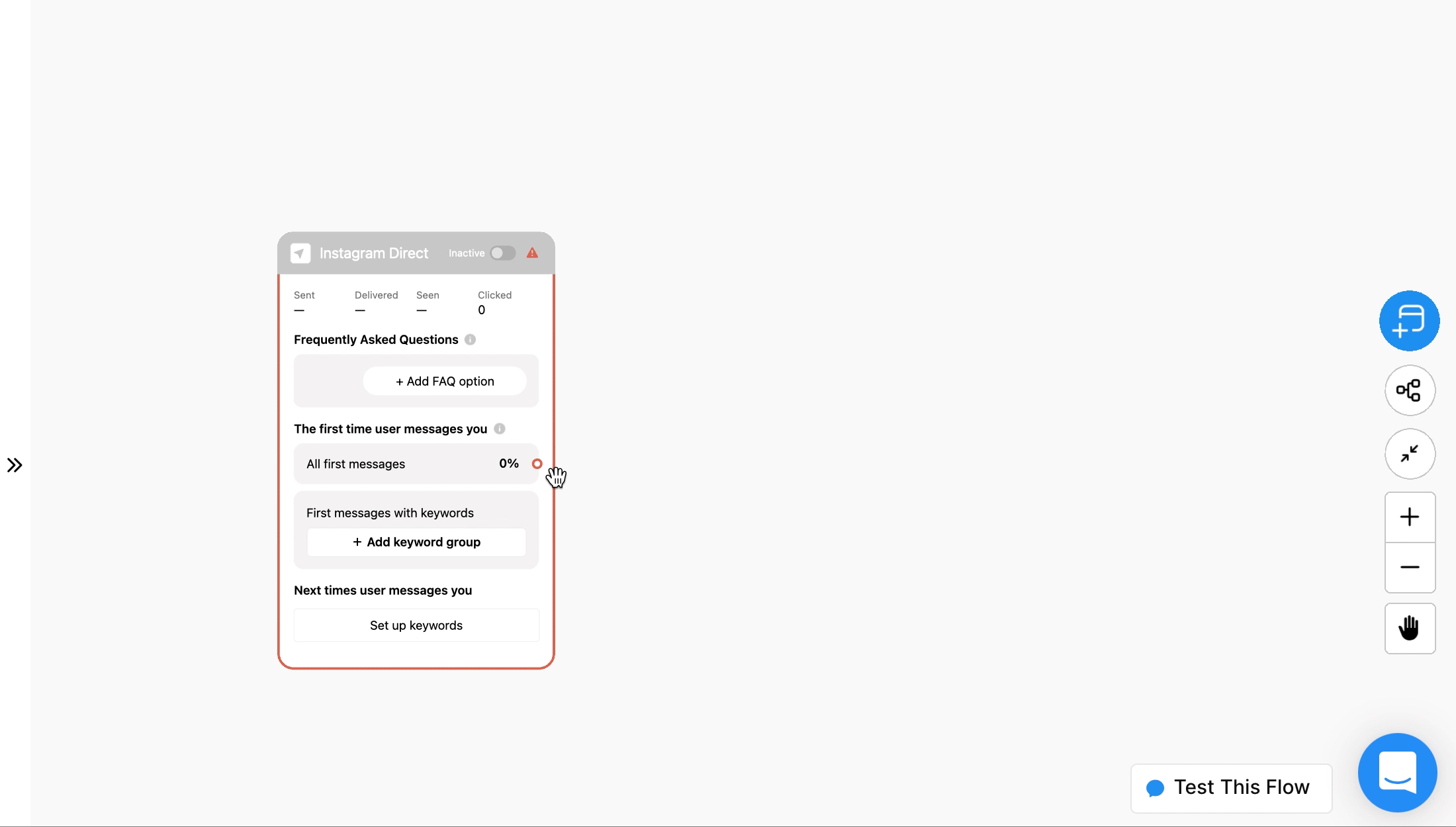 You can test your flow inside the builder itself to get a glimpse of how your customers will actually interact with your bot. To let your chatbot start interacting with users, activate the selected Entry Point by moving a toggle.

Train your chatbot
If you're launching a simple rule-based chatbot, you don't need to worry about this step. However, AI-based chatbots need to be trained with a big data set so that they can understand a variety of customer demands. You can use your in-house data to train or opt for popularthird-party datasets.
Test the chatbot experience
Chatfuel allows you to build and get a live preview of your chatbot flow. So you're making it by putting yourself in the customer's shoes. You can check how your bot looks on your channel page and see if all the actions in your flow are working smoothly. You can test it on your website or messenger with a small group of users using Chatfuel. (Enjoy up to 50 free conversations)
Launch and optimize
It's time to measure your chatbot activity, bounce rate, and goal completion for optimizing your chatbot. You can use the Analyze tab in your Chatfuel dashboard to access this feature. You will be able to fully map out your user engagement and see how many new followers are coming in, how many you are retaining, and where they drop off in the conversation flows. So you can constantly keep your chatbot updated to handle your present challenges.
Examples of chatbots
If you're confused about how to get started, here are a few examples of successful chatbots used by businesses like yours for various purposes.
Survey chatbot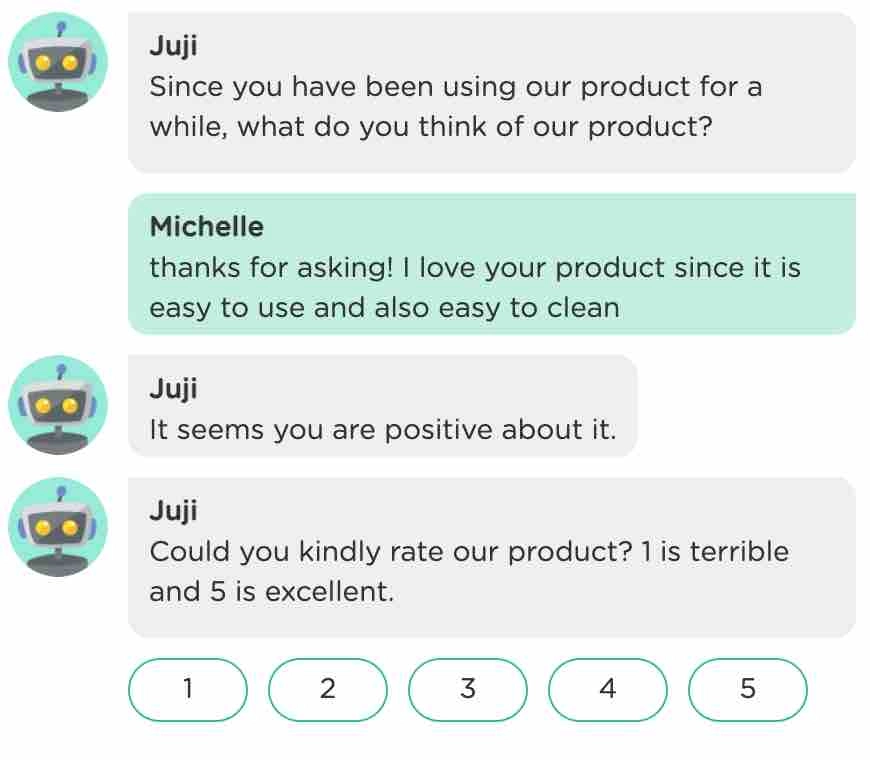 Proactive engagement chatbot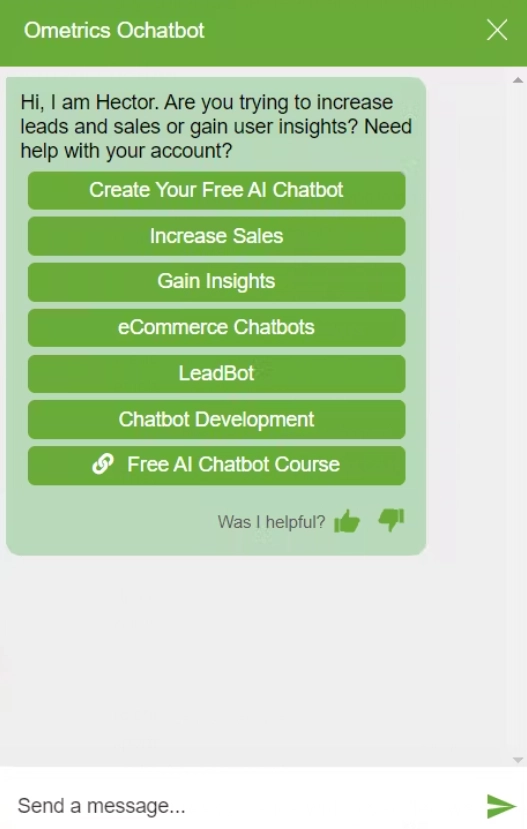 FAQ chatbot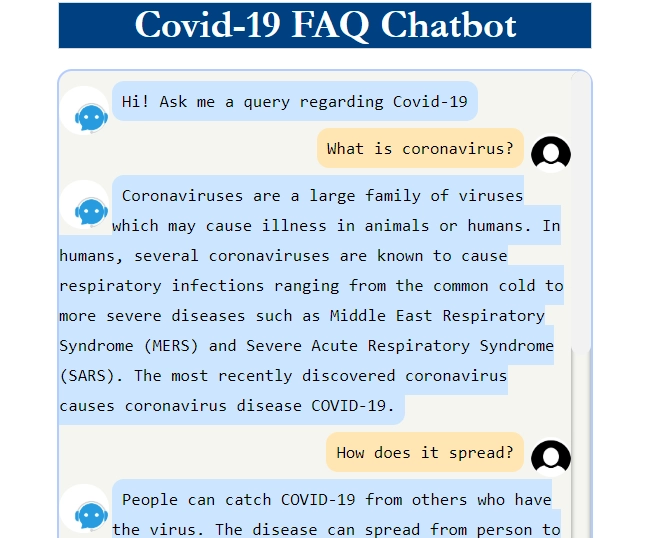 Product marketing chatbot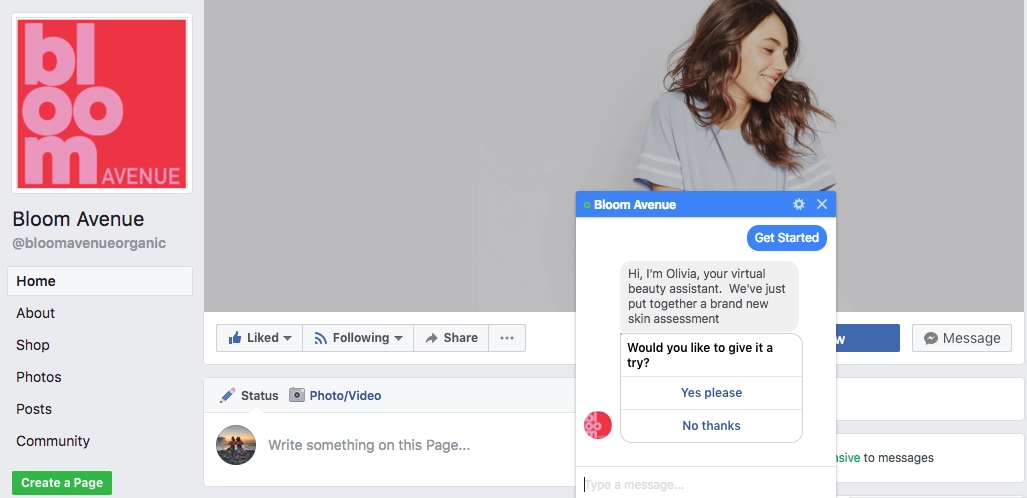 Customer care assistant chatbot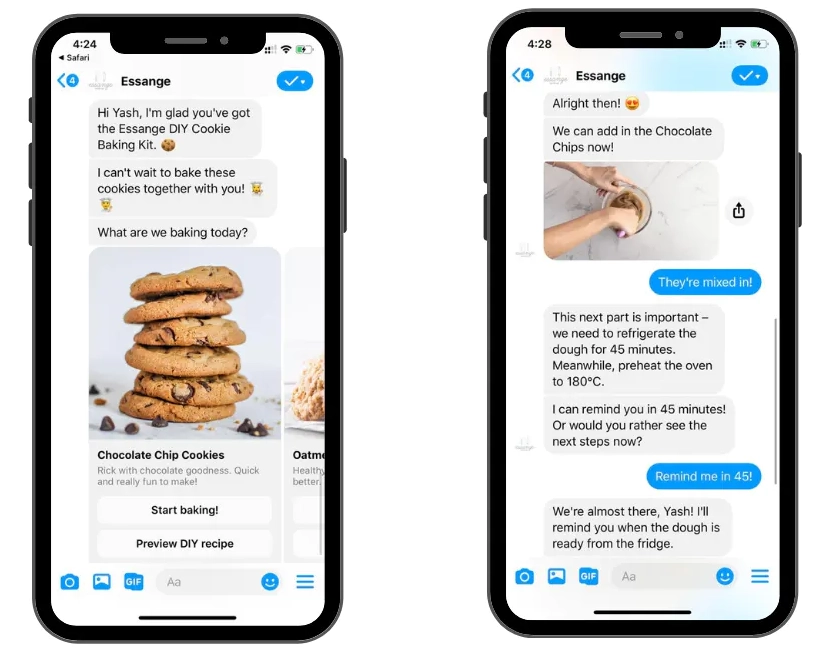 Get started with building your chatbot
Now that you know everything about chatbots, the question is, which platform has everything you need to build one for your business? And the answer is Chatfuel.
The best part is you don't need any coding experience to build a chatbot on this platform. Sign up for free on Chatfuel today.