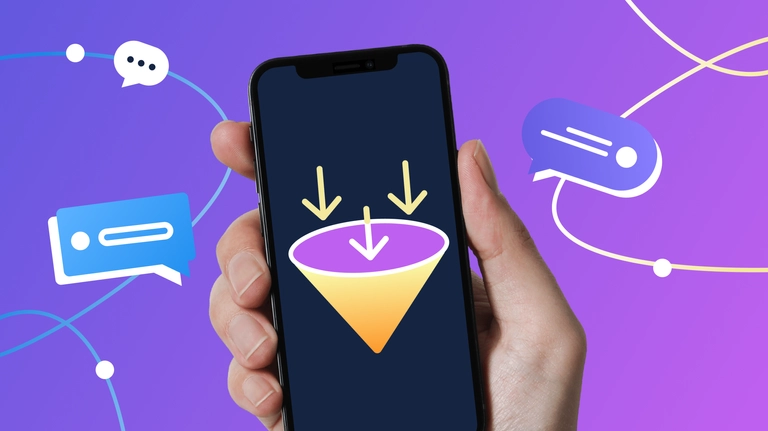 Published July 25, 2023 in
That's how chatbot builders make chatbots more engaging for customers
Looking to build better bots more efficiently? We've asked three Chatfuel bot builders to share some basic rules.
As a chatbot automation platform trusted by 7m+ businesses, we know how to keep customers engaged. But unfortunately, complex automation puzzles them, and elaborate algorithms annoy them. As a result, they tend to leave unless they feel a connection. So we've asked three Chatfuel bot builders to share some basic rules to win your shoppers' attention and take them further down the funnel.
To implement these tips in your bot-building process, open your Chatfuel account or create a new one. It's quick and free.
Personalize your bot
"It's impossible to operate without a human touch at times. With automation, your business can set up rules to funnel high-priority conversations to the live agent. For instance, if your customer has a specific question or needs some thorough guidance." — says Nick, the Head of Product.
Create a warm atmosphere for users. Here's how you can make your conversation friendly:
Address to users by name. According to the 2014 Science of Email Marketing Report, having that first name personalization increases your click-through rate from 5.8% to 7%. Chatfuel allows you to do that via User Attributes.
Speak in customers' language. Set the user's language automatically based on their [locale] attribute or let them pick it on their own with buttons or quick replies.
Be cool. If that corresponds to your brand voice, break the ice with emojis, gifs, and images.
Remember to monitor your bot performance. Сheck your ideas from time to time and improve your communication to know your customers better. With Analyze Tab, you'll be able to understand their needs, questions, and concerns to provide personalized answers.
Keep it simple for users
The users should understand what they need to do from the start. Otherwise, they'll leave, and you won't be able to engage them in your activities. According to Quality and User Experience journal 2020, customers had to adapt their way of expressing themselves to be understood by the chatbot or stop using it.
"Contemplate on the first and the last steps. Think of what a user might ponder about in this journey and give them coherent answers.Then, invent the algorithm the user should follow and lay out all the tools they would require." — Katie, the Content Team Lead, recommends
Provide quick replies, buttons, galleries, and Save User Input plugins.
Add a button to redirect users to your website, the bot's main menu, or FAQs at your discretion.
Give instructions for newbies. The first time your bot offers options like buttons or quick replies, instruct them on how to choose one. Add a message for a user that they can select one of the pre-filled responses instead of typing in. Something simple like "Tap one of the buttons below".
Create a menu that users can always come back to. For example, if your bot opens with a helpful main menu, make sure you have created an AI rule that will allow this. Or, set up a Persistent Menu at the bottom of the Messenger chat window. It has shortcuts to different parts of your bot.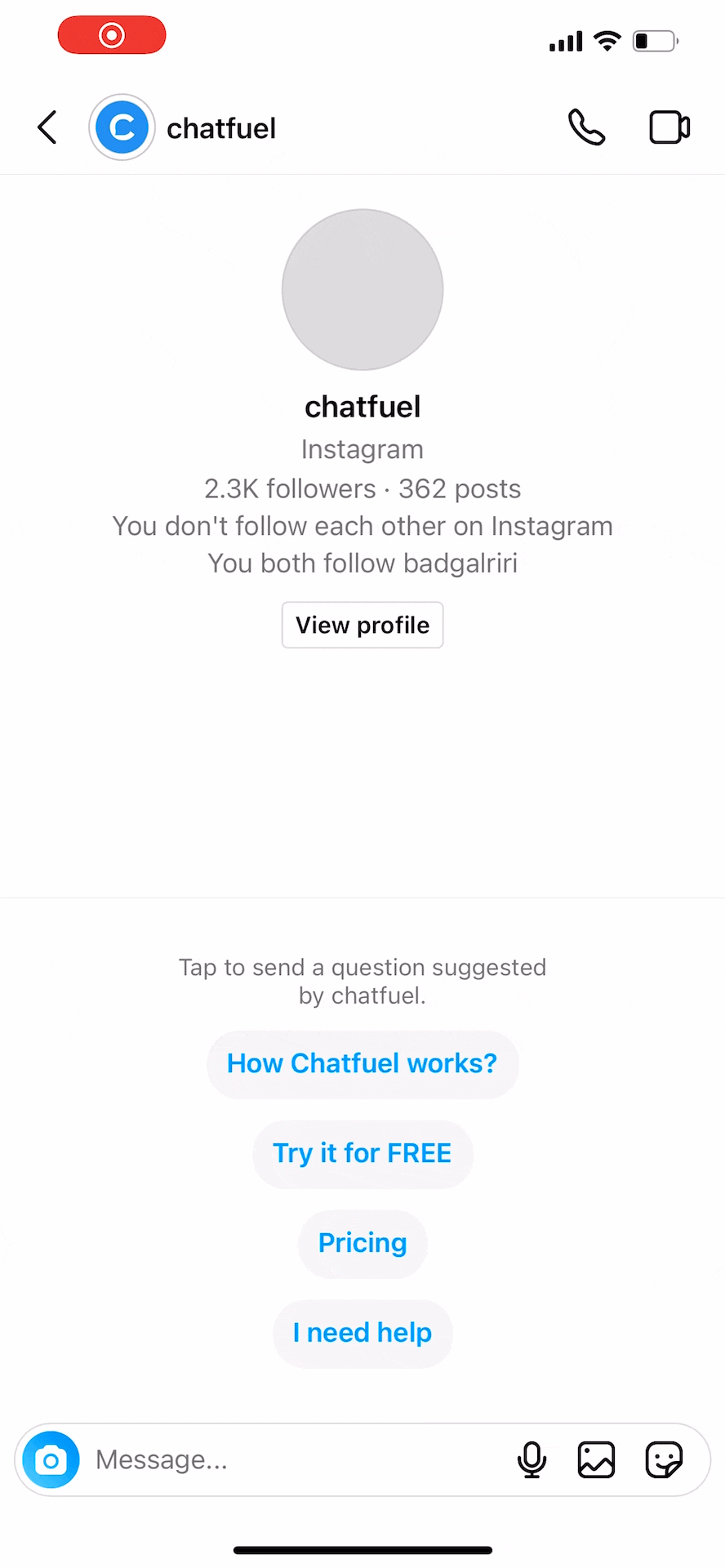 Turn monologues into interactions
"If you're chatting with someone who carries on the conversation by rambling on and on, you don't feel heard or valued. If your chatbot drones on like this, users might feel uninvolved, unimportant, and will likely leave." — shares Nat, the Product Marketing Manager
The conversation should feel more like two friends texting each other rather than a robot returning a query. Otherwise, a chatbot conversation loses its power and becomes nothing more than boring marketing material. For conversational marketing to work, there must be a proper conversation.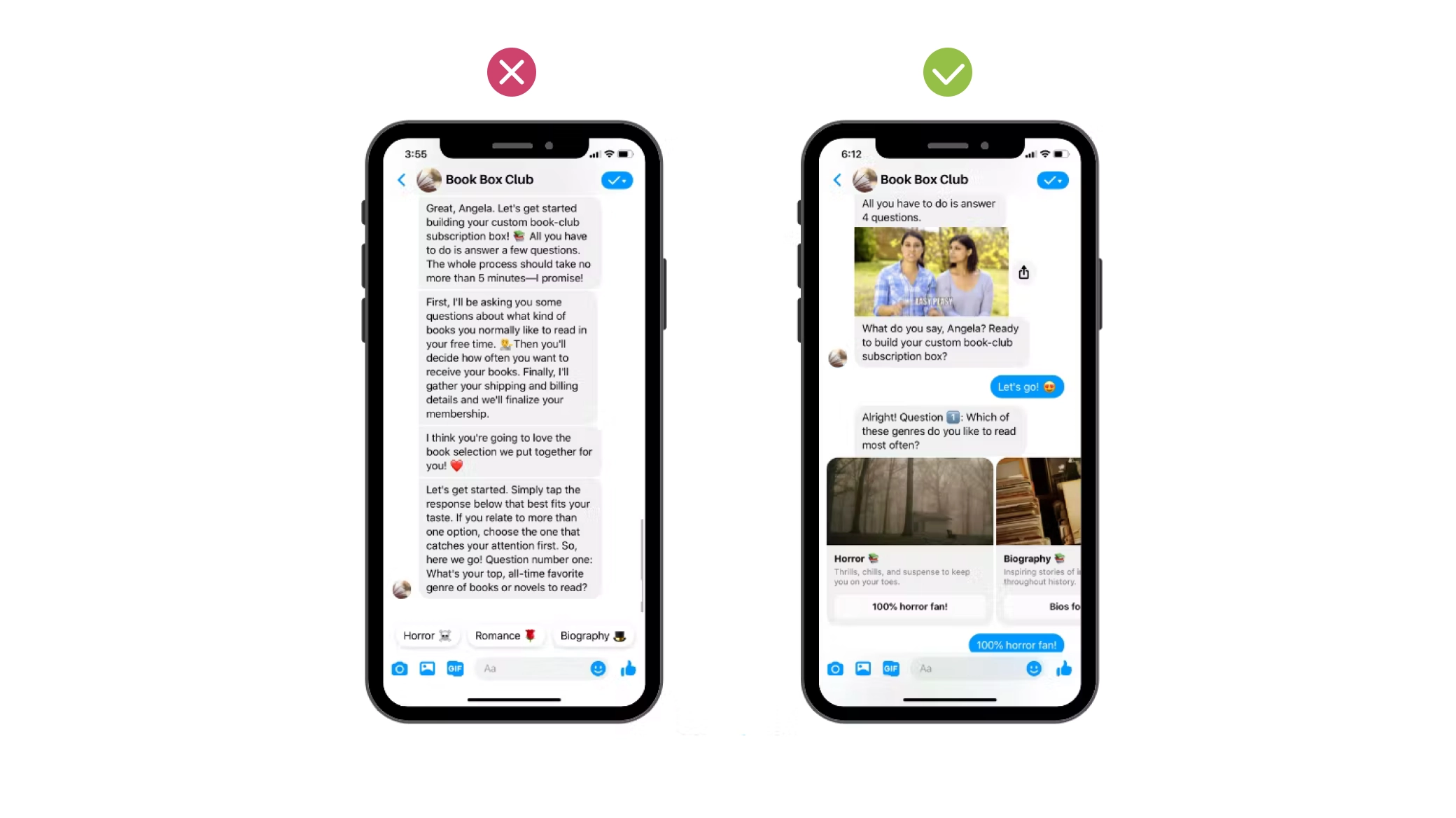 Avoid large texts that require no input from the user. Your Messenger chatbot should encourage frequent user participation. Use Buttons and Quick Replies to promote user interaction and show that you value their information in this dialogue. The point is to give users an easy way to stay engaged. Save bigger blocks of text for your blog or landing page.
Stick to the point. Texts in your bot should be concise, engaging, and eye-catching.
Keep it going. Offer your bot's users options for engagement.
If you think that's difficult — we've got you covered. With Chatfuel, you'll access free templates, Help Center, and expert advice for the best experience with automation. Sign up today and watch your conversion rate skyrocket.