Benefits of chatbots for banking: examples and use cases
Discover how chatbots have been the key to thriving in the mobile banking era and how to build your own chatbot code-free.
The way we manage our money has changed in this digital age. The days of paper currency and jingling coins have been replaced by credit cards and apps.
How we bank has changed too, and there's no looking back. For example, because of chatbots, banks are projected to save over 7 billion dollars next year.
Discover how chatbots have been the key to thriving in the mobile banking era.
AI in banking industry
Today, almost every industry has adapted to the digital world. With the recent Covid-19 pandemic, the preference for virtual customer care has made artificial intelligence (AI) necessary for business. In banking, this can mean that account holders have access to their funds despite any crisis or emergency.
People expect reliable customer service from the banks they trust with their money and assets. That shouldn't change when they convert to digital. Using a mobile app or site should be just as easy or easier than banking face-to-face. Because of recent innovations, banks can now nurture relationships between themselves and their customers using AI technology.
Since problems don't wait for business hours, AI-powered chatbots are an ideal solution for continual customer service. Let's explore how.
Benefits of chatbots in banking and financial sector
Chatbots in banking lie at the cutting edge of fintech in 2022. More than just a virtual version of customer service, chatbots provide a truly human experience.
The best bots will anticipate the needs of each person using intuitive designs. This means banking institutions can increase customer satisfaction, protect against suspicious activity, and build a database of  feedback to improve digital banking.
At the forefront of benefits is cost saving. According to research published by Juniper, chatbots will help banks save $7.3 billion by 2023. But savings with a banking chatbot don't stop there. In that same report, Juniper explains what those multibillion-dollar savings mean: "This represents time saved for banks in 2023 of 862 million hours, equivalent to nearly half a million working years."
With money and time saved, finance companies can afford to invest more in customer engagement. Chatbots can increase this important factor by addressing these pain points:
Long waits for customer service.
Solutions aren't easily found on website.
Inconsistent advice from customer service agents.
Bank can't keep up with new applications.
With a chatbot, all of these pain points can be transformed into opportunities. Instead of ruining customer experience, the relationship between bank and user is improved. Banks now have the chance to fortify relationships with customers near and far.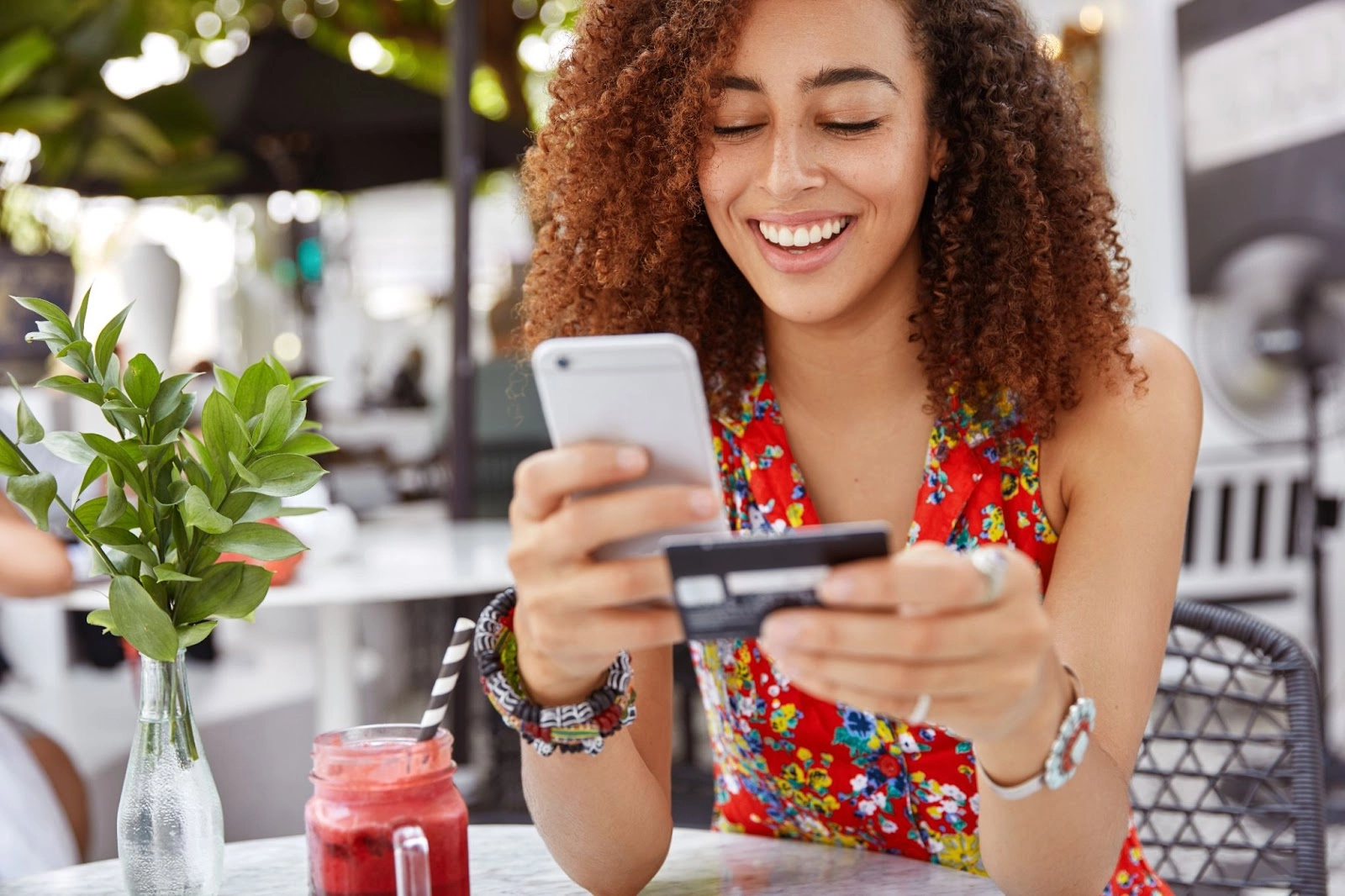 Ideas for chatbot in banking industry
Chatbots can also positively impact user experience. In the past, banks have traditionally been cold in terms of virtual interactions. With a chatbot, the banking sector can now customize how they service customers.
Check out these ideas for chatbot-assisted mobile banking.
Customer сare
For example, a person may visit the bank's website without being greeted at all. Intuitively designed chatbots can add a touch of warmth to a moment like this.
A banking AI chatbot can sense a visitor and say something like, "Welcome! Need any help?" With natural language processing, customers are treated with the warmth they get from human agents.
Personalization
For a personalized experience, chatbots can be one of a bank's strongest assets. A well-designed bot can keep track of mobile banking behaviors, patterns, and needs. Many finance companies offer a vast amount of products and services. Each one is beneficial but may not be relevant to every customer.
Users may feel overwhelmed by all these options. A chatbot helps guide the customer to the most appropriate service for them. They receive a custom banking experience based on their relevant needs without having to journey through irrelevant web pages of confusing information.
KYC Initiatives
Another way banks can use chatbots is by streamlining Know Your Customer (KYC) initiatives. Returning customers can skip doing tedious paperwork and get right to making secure transactions. And if responding to FAQs is an issue, chatbots can handle all questions in real-time.
With chatbot AI technology, you can implement all of these ideas for 24/7 use.
Bank chatbot examples
To get a feel for how your banking service can use a chatbot, check out some of these banking bot favorites.
Ally Banks chatbot came on the scene in 2015. This intuitive bot became popular with users due to its ease of use. Ally Assist can pay bills, transfer money, and get info on check account balance.
The Citi Bot SG chatbot allows users to interact with their bank via Facebook Messenger. This convenient tool integrates right into Facebook so customers can get info for their bank accounts without leaving the Messenger app. Now Citi users can connect with friends and their funds in a simple and easy way.
A full Virtual Financial Assistant, Erica helps customers get the most out of their money. Erica not only assists with simple tasks like transfers and requests but also offers strategies that put assets to work.
TD Clari is a chatbot integrated into the TD banking app. Clari offers 24/7 assistance and up-to-date transaction information. Using sharp AI, Clari also learns new skills over time to create a more helpful customer service experience.
How to create a chatbot for banking with Chatfuel
Setting up a chatbot for your bank is a lot easier than you may think. You can use free Chatfuel chatbot templates or build your own automation.
There are three key steps in creating a basic chatbot:
Sign up with Chatfuel
After registration, we'll ask you a few questions about your industry, business needs, and ad budget. Then, you'll need to connect your socials to Chatfuel to let your automation interact with your customers. It's safe — we're an official Meta's partner.
Build your automation
Starting with creating a flow for FAQs is a great first step. Your banking customers will always be curious, so make sure to have a bot that's equipped to answer the most popular questions.
Turn on your bot
After adding your questions and any other content to your bot's flow, you can set it live. Always keep your first bot simple and test it right in Dashboard. This way, you can easily fix any problems before your customers start interacting with your bot.
In the video below, you will learn how to build your first bot yourself.
Start your own journey today
Creating your own chatbot may sound complicated. With Chatfuel, the bot-building process is streamlined, so the most complex parts are already handled. All you have to do is design your bot's unique flow and turn it on. Register today and get your first 50 conversations for free.