Customer story:

Ultima.school reduces expenses and increases sales by qualifying leads with a ChatGPT WhatsApp bot

Same

end-to-end conversion to purchase vs. pre-sales manager

x2

reduced customer acquisition expenses

About the brand

Ultima.school is a famous Brazilian online educational platform. It sells digital courses about programming, marketing, and analytics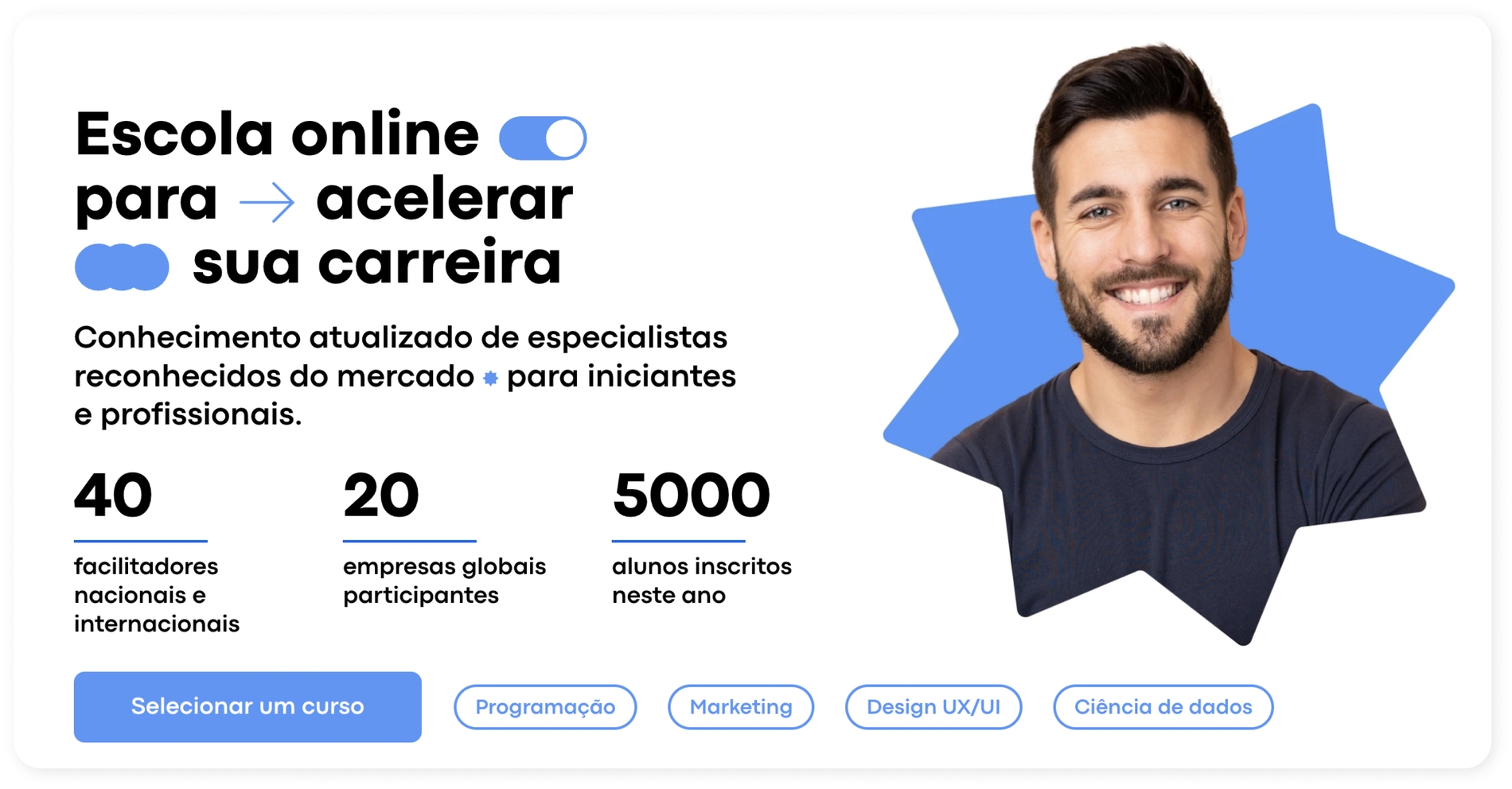 Challenge: reduce customer acquisition costs
Ultima.school based a sales funnel on the interaction between website visitors submitting inquiries and pre-sales managers scheduling consultations with career experts. However, this workflow significantly increased acquisition costs.
Goal: spend less on customer acquisition and keep the same conversion rates vs. human pre-sales managers
Ultima.school collaborated with Chatfuel to investigate the potential of using a ChatGPT WhatsApp chatbot to reduce their high customer acquisition costs. As a result, Chatfuel designed a chatbot that acts like a human pre-sales manager.Upon realizing the potential of this approach, Ultima.school began exploring various other use cases like re-engagement, lead qualification, and upselling opportunities on WhatsApp.
Result: x2 less customer acquisition costs and stable end-to-end conversion to purchase
The updated sales funnel enabled Ultima.school to double reduce customer acquisition costs and keep the end-to-end conversion to purchase same as with a pre-sales manager. Besides that, Ultima.school now discovers re-engagement messages and sends them to customers who have submitted inquiries on the website. This strategy aims to initiate promotions and improve sales.
Ultima.school's upgraded sales funnel
Visitors submit an application form on the website.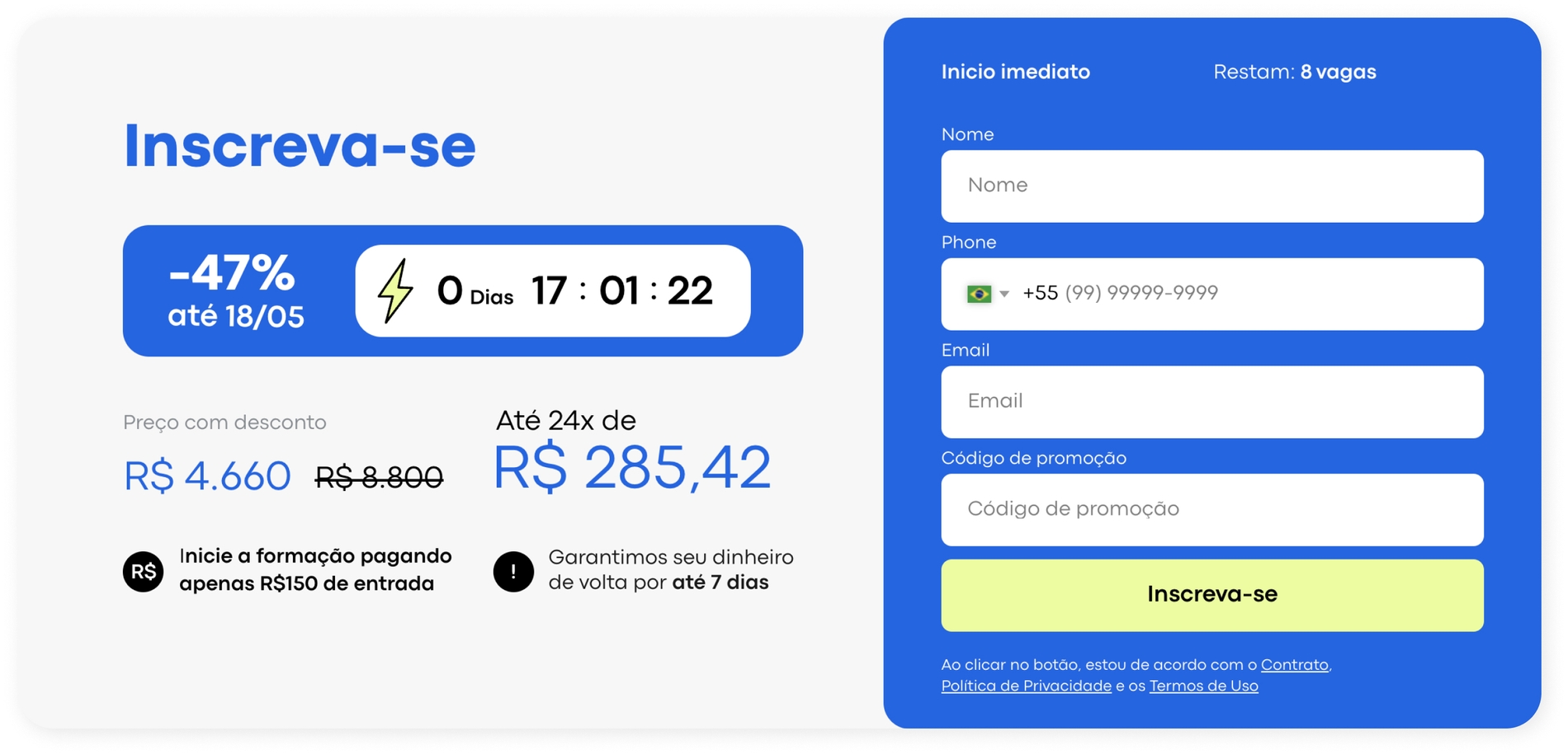 The lead data automatically uploads to Chatfuel and Ultima.school's CRM.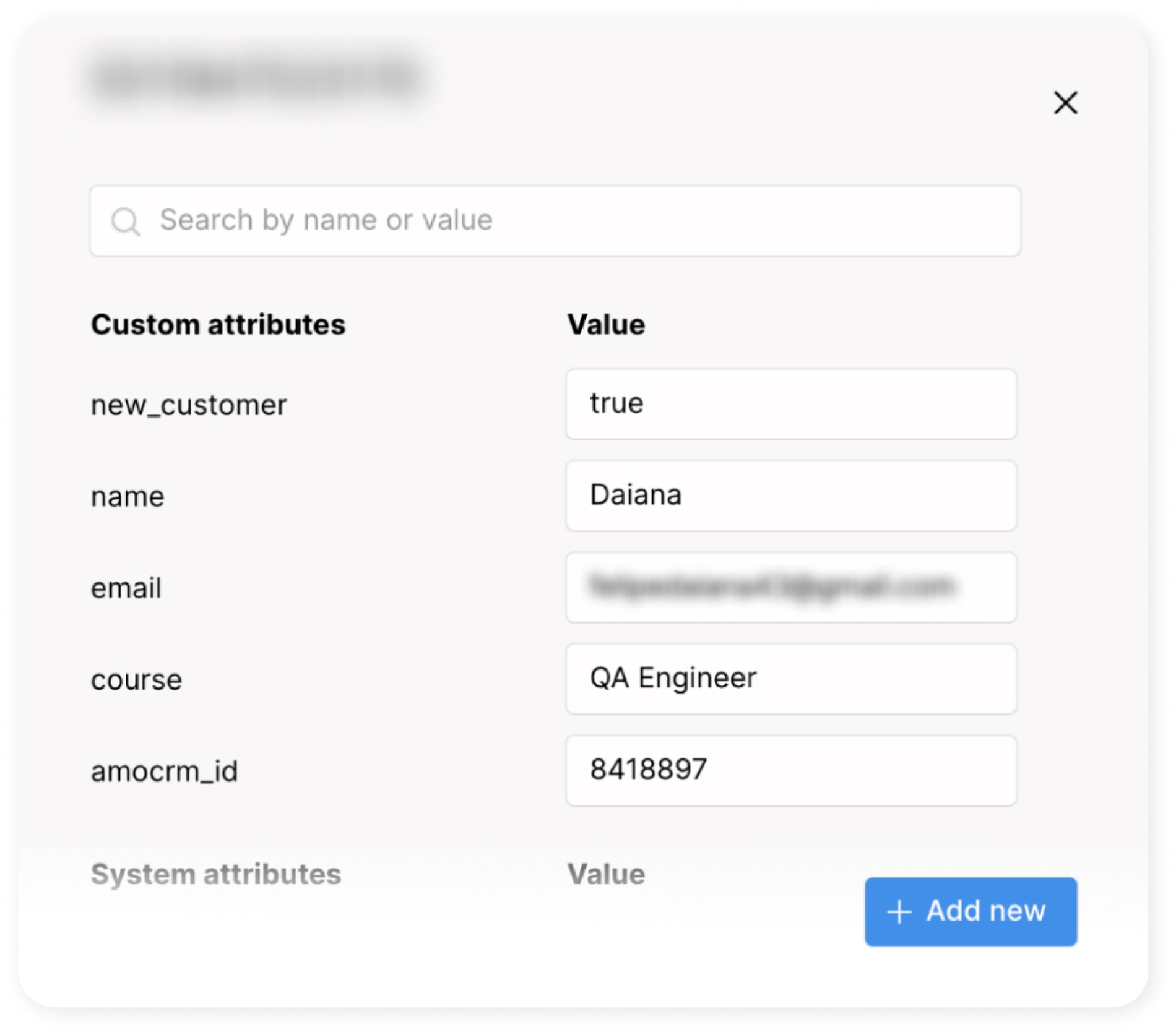 A chatbot sends a confirmation message on WhatsApp.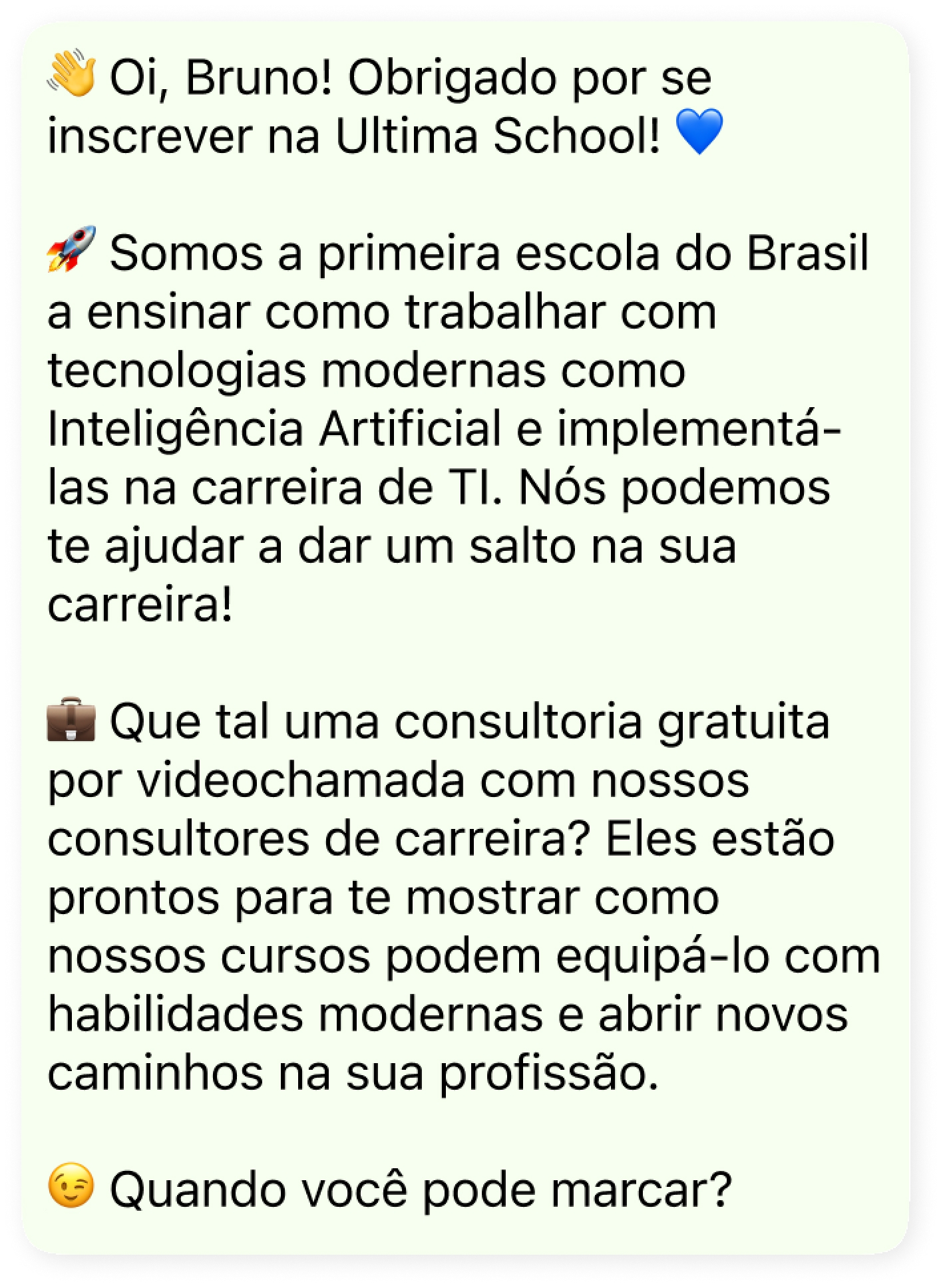 A ChatGPT WhatsApp bot books a meeting with a career consultant.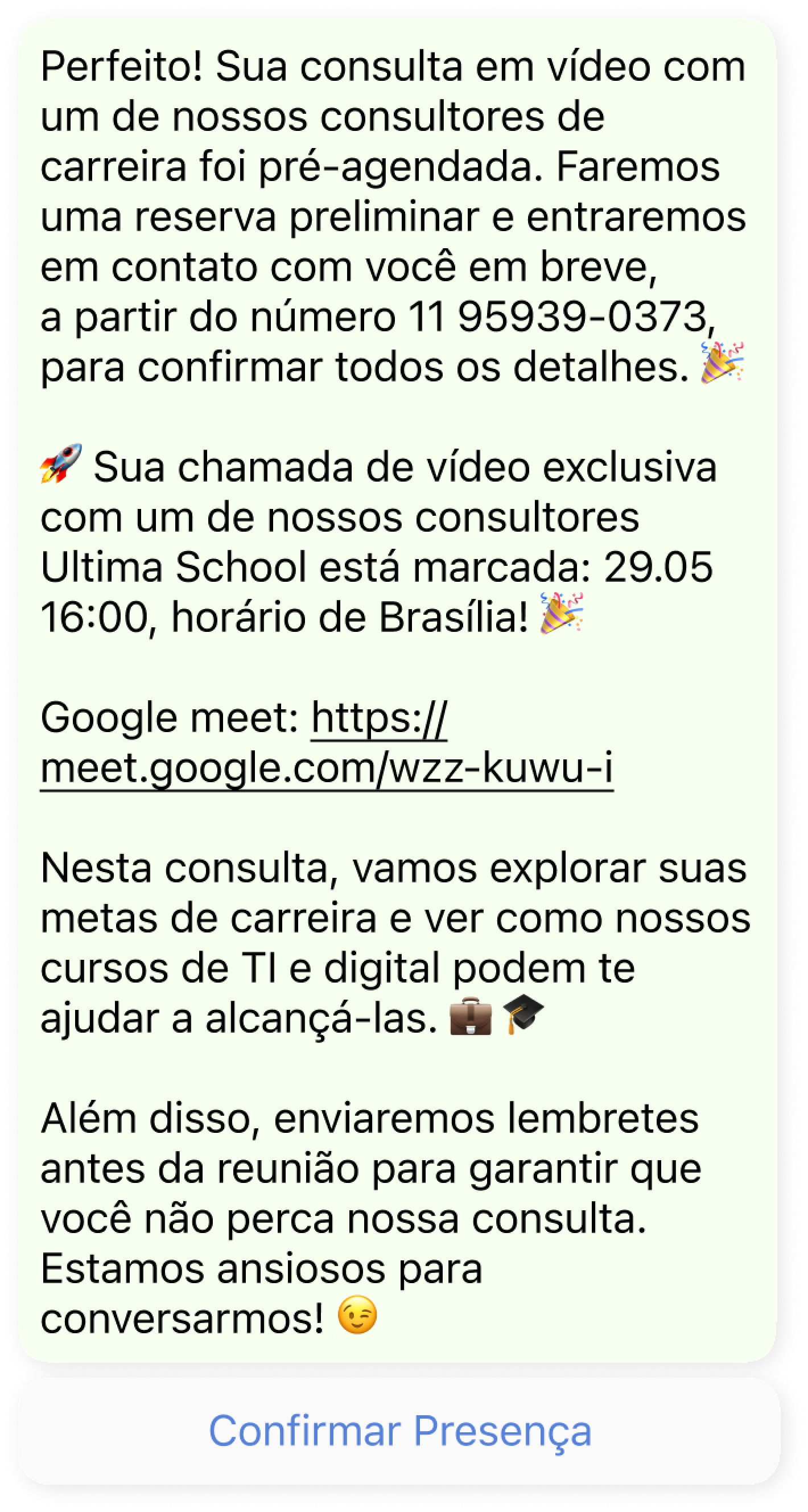 Chatfuel creates a task with an appointment in CRM for a career expert.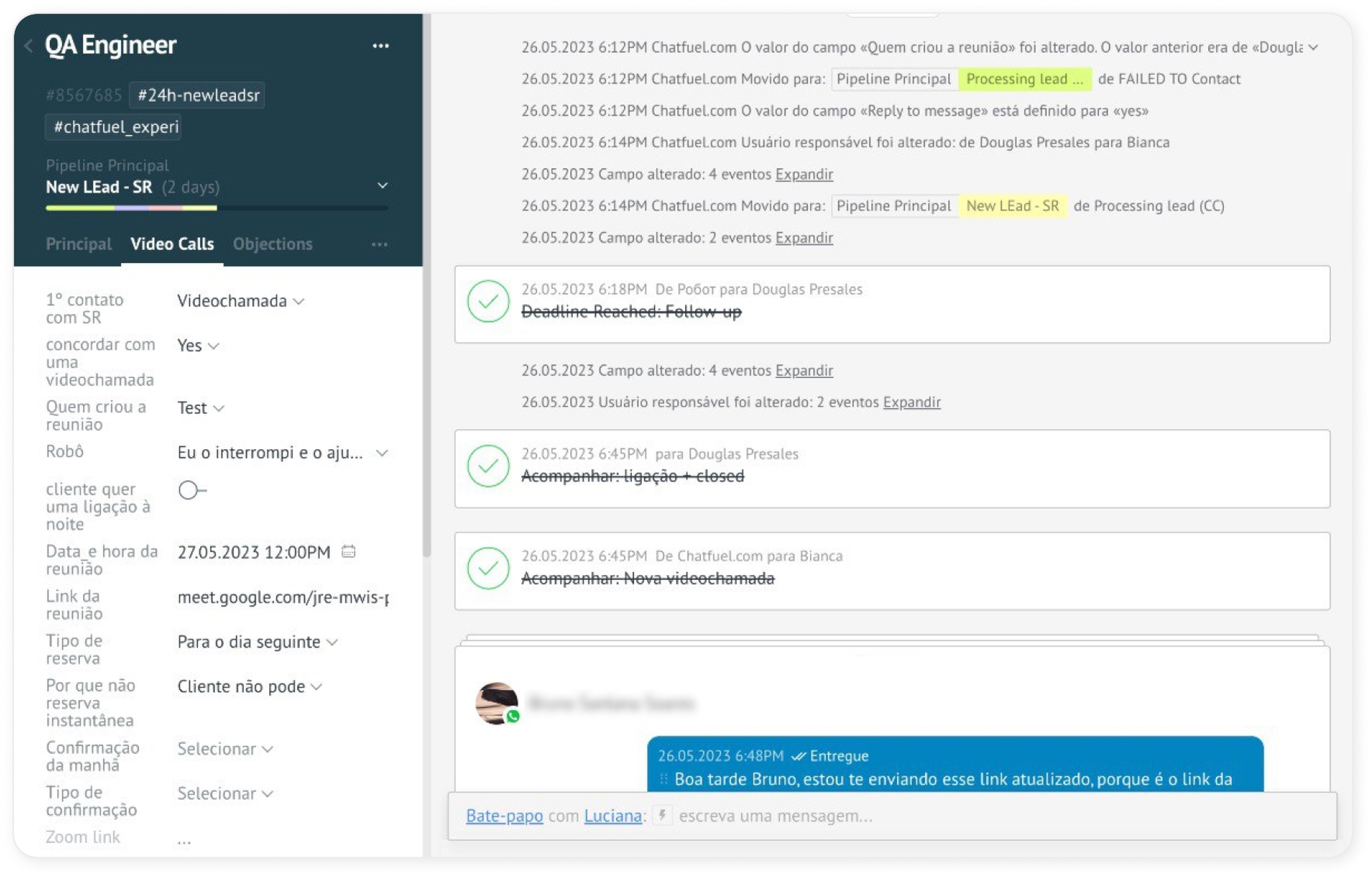 Excited to try it for your business?