Customer story:

Restaurants.club decreases no-show rate for sales discovery calls with WhatsApp API automation

30%

decrease in the no-show rate for sales discovery calls

100%

of the leads were contacted within a minute with 50%+ open rate

About the brand

Restaurants.club is a marktech SaaS (software as a service). It helps restaurant owners in Italy with: → website creation → improving table booking options → boosting ad effectiveness → setting up seamless customer chats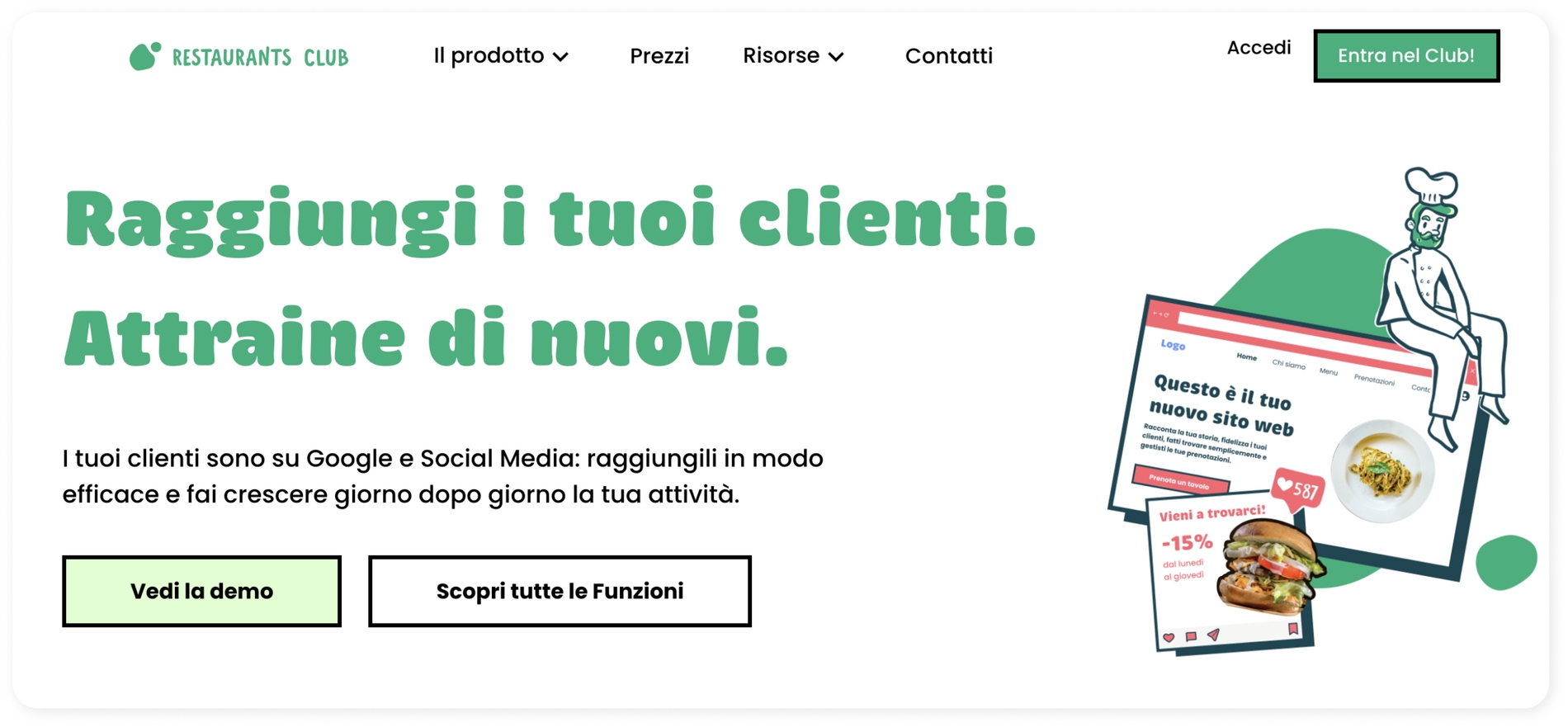 Challenge: reduce the no-show rate for sales discovery calls
Restaurants.club based its sales funnel on the sales discovery calls. However, the number of no-shows grew, putting the sales opportunities and sales cycle at risk. So that Restaurants.club has decided to change its strategy.
Goal: improve communication with leads
Most of the Restaurants.club's prospects prefer communication via phone and WhatsApp. So the brand aimed to: → make these channels primary → spend less time on manual reminders → reduce first-contact time after lead generation during weekends or off hours → maintain conversational, human-like interactions.
Result: 100% lead outreach with a 50%+ open rate and 30% fewer no-shows for sales discovery calls
Restaurants.club collaborates with Chatfuel and integrates the WhatsApp API with ChatGPT built-in. The bot now interacts with each lead in a conversational way, telling them about the product and easily collecting their pain points. This personalized communication lets the brand improve customer relationships and significantly reduce the no-show rates for sales discovery calls.
Recipe: first-time contacts and reminders
Restaurants.club set up two flows to reach the main goal:
1. The company generates leads via Meta Ads and stores data in Hubspot. 2. The team sends a 'Thank you' message on WhatsApp and asks leads about the best time to contact them. 3. The ChatGPT bot begins to handle leads' initial inquiries after their first response via WhatsApp.
1. Prospects book a meeting on the website or through a call with one an SDR. 2. The team uses Calendly to schedule meetings and Hubspot to store the data. 3. The ChatGPT bot sends a confirmation message and a set of reminders on WhatsApp: → 24 hours before the meeting, along with valuable content such as a guide or eBook. → 3 hours and 15 minutes before the meeting. They contain the date, time, a Google Meet link, and the buttons: 'I will be late' to edit the time 'I will be there!' to confirm the meeting, 'I need help' to trigger human support.
As a result, Restaurants.club reaches 100% of leads with a 50%+ open rate and cuts the no-show rate for sales discovery calls by 30%
Excited to try it for your business?